Why Attend
Animal Health Investment Europe is a premier investment forum showcasing the most exciting investment opportunities in animal health and nutrition and connecting those businesses with financial investors and strategic corporate partners.

To complement our investment pitches, we host CEO-level discussions that address the trends and market dynamics of the animal health industry, across all species.

A key element of the investment forum is the full use of a our 1-on-1 private meeting platform, available to all attendees.

Going forward, as the industry experiences a shift towards the detection and prevention of disease, we are increasingly focused on presenting innovation in nutritional health, data analytics, sensors and diagnostics.

This year, for the first time, we will be categorising our presenting companies according to the level of investment they're seeking, early, mid and late stage.



Emerging Companies Presenting
Private Meetings per person
WORKSHOP DAY
**All workshops now fully booked**
A brilliant opportunity for Start-Up companies to get one-to-one advice from a host of Multinationals.
When: Monday 25th February
Where: etc. Venues, St Pauls, London
This is the same venue as the main two-day event
Workshops are free of charge to attend, and are available on a first-come, first-served basis.
We have spaces for 30 start-ups to attend - please note that only 1 representative from each company can apply at the moment due to limited places. If more people would like to attend please let Jessica know ([email protected]) and you will be added to a waiting list.
Please note that a workshop pass needs to be booked alongside attendance to the main two-day conference. It is not separately bookable.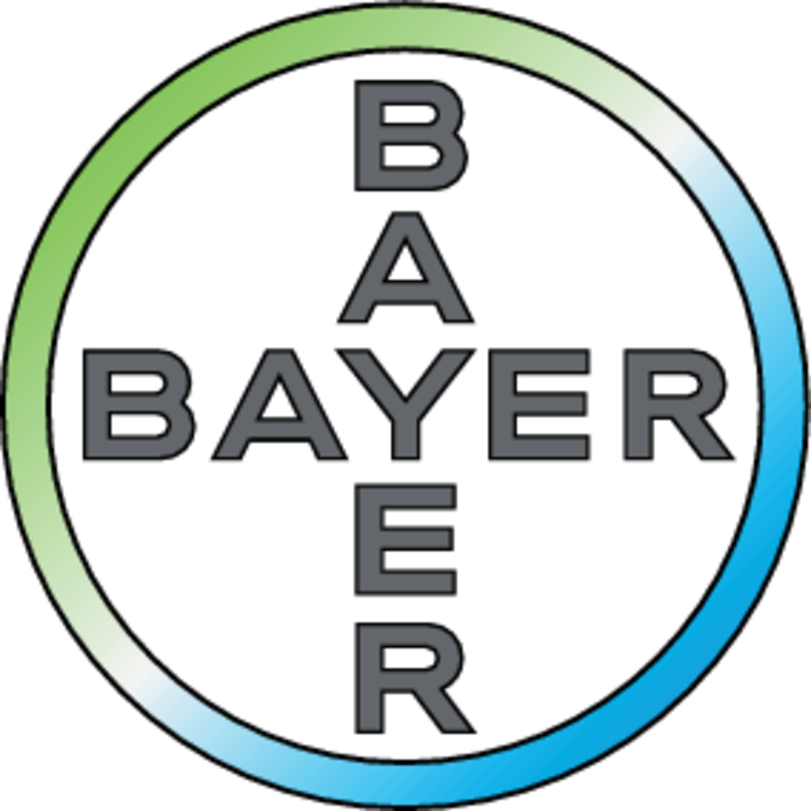 Innovation Showcase
***FINALISTS ANNOUNCED**
Three Showcase Opportunities Available for 2019: A total of 24 start-ups, hand-picked by the Selection Committee, introduce themselves and their products/services on the main stage, in a quick-fire round of presentations.

Animal Health Innovation Showcase – 12 Companies presenting their technologies
Animal Nutrition Innovation Showcase – 8 Companies presenting their technologies
Human Health Innovation Showcase – 4 human health companies present their innovations
for possible applications in animal health

The Showcase will include Pre-Revenue and Pre-Series B companies seeking up to £2 million and Series B+ companies pitching for £2-10 million
Congratulations to all 24 Finalists, and thank you to the 60+ companies that applied to the Showcase.
Please click the "Innovation Showcase Finalists" PDF below to learn more about the most exciting innovations in animal health and nutrition from 2019...
Apply for Next Year's Showcase
Get ahead of the game and apply for the Innovation Showcase 2020.
The standard of applications this year was exceptional, and we had over 60 emerging companies submit their technologies to the Selection Committee.
Due to high demand we're now opening next year's Showcase early. You can already apply, free of charge, via our form here.
Start-ups are eligible for a discounted ticket to come and meet the investors face-to-face at this year's meeting in February - book here
Highlights from the Series
ACCOMMODATION
Grange St. Paul's Hotel
10 Godliman Street, London, EC4V 5AJ    (0.6 miles from 200 Aldersgate)
To book a room please email: [email protected]
Book online: http://www.grangehotels.com/business/kisaco-allocation/
Or call Reservations: + 44 (0) 207 074 1000
Sunday 24th Feb £99.00 includes VAT & Continental breakfast
Monday 25th Feb £229.00 includes VAT & Continental breakfast
Tuesday 26th Feb  £279.00 includes VAT & Continental breakfast
Quote Group ID 240219B when booking
Please book by 27 January 2019
Thistle City Barbican Hotel
120 Central St, London EC1V 8DS    (0.8 miles from 200 Aldersgate)
Rate per night: £135.00 including VAT & English breakfast
To book a room please call reservations: +44 (0) 800 330 8002 (Option 1)
Email: [email protected]
Quote block code GA1L240219 when booking
Please book by 27 January 2019
Crowne Plaza London The City
19 New Bridge St, London EC4V 6DB   (0.8 mile from 200 Aldersgate)
Sunday 24th February £209 inc VAT and English breakfast
Mon 25th & Tues 26th February £289 inc VAT & English breakfast
Book online: here
Call reservations  + 44 (0) 207 438 8040
email: [email protected]
Quote 'allocation code 'GA2' when booking
Please book by 13 January 2019
Holiday Inn London Whitechapel
5 Cavell Street, London, E1 2BP   (1.9 miles from 200 Aldersgate)
Sunday 24th Feb  £99 inc VAT and full English breakfast
Monday 25th Feb  £129 inc VAT & full English breakfast
Tuesday 26th Feb  £189 inc VAT and full English Breakfast
Book online at:     GA1 Kisaco
Call reservations  +44(0) 207 791 9013
Quote block code 'GA3' when booking
Please book by 27 January 2019
Conference Packages
Sending Your Team? Group Discounts Available!
Applicable for Primary Market, Service Provider and Industry Rates Only. Not available for Academic or 'Start-Up' rates
Book a Team of 3+ - Save an Additional 10% Off
Book a Team of 5+ - Save an Additional 15% Off
If you would like to register a team of 3 or more, please email [email protected] for your discount coupon code before registering. PLEASE NOTE: Discounts cannot be combined with Early Bird Pricing or any other discount or offer. If you have any questions about your registration, please call us on +44 (0)20 3696 2920
We accept the following cards through Stripe:
Preparing registration...
Payment Terms for Animal Health Investment Europe:
Please note that a £49 processing fee will apply to any invoices requested.
Any questions about your registration, please call +44 (0)20 3696 2920 or email us at 

[email protected]

.
All Prices are in GBP
All Early Bird discount prices, including Group Discounts, must be paid in full by deadlines provided above.
No discounts or offers can be combined.
Please view our Cancellation Policy.
Emerging Companies are defined as early to mid-stage animal health pharmaceutical or biotech companies that are actively seeking financial investment or product licensing/acquisition. They must be engaged with this company on a full time basis. Those offering consultancy or market intelligence services do not qualify for this rate.
Please Note: No additional discounts are available on 'Emerging Company' pricing.
The Speakers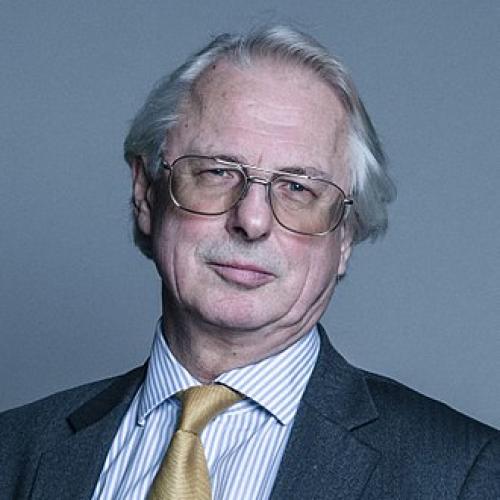 Lord Alexander John Trees, Baron Trees
Professor of Veterinary Parasitology; and a
Crossbench member of the House of Lords
Lord Trees qualified as a veterinarian in 1969 and has worked in general practice, industry and, for most of his career, academia. In 1980 he was appointed Lecturer in Veterinary Parasitology at the University of Liverpool based in the Liverpool School of Tropical Medicine. He was Professor of Veterinary Parasitology from 1994 and Dean of the Faculty of Veterinary Science from 2001 – 2008. His research embraced livestock disease in both temperate and tropical environments, including a strong interest in One Health and parasitic infections as models of human tropical disease. He retired from the University in 2011.
He was President of the Royal College of Veterinary Surgeons in 2009-2010, and is currently Chair of the Moredun Research Institute Board, Veterinary Editor in Chief of the Vet Record and In Practice, and an Honorary Fellow of the Royal Society of Edinburgh.
In 2012 he was appointed a Crossbench Peer in the House of Lords Commission and is only the second veterinary surgeon to be appointed. There he has served on the EU Select Committee and its Sub-Committee on Energy and Environment (which included agriculture) and has participated in the production of 20 House of Lords Select Committee Reports published 2015-2017, many on the consequences of Brexit including on Brexit: Agriculture and Brexit: Farm Animal Welfare.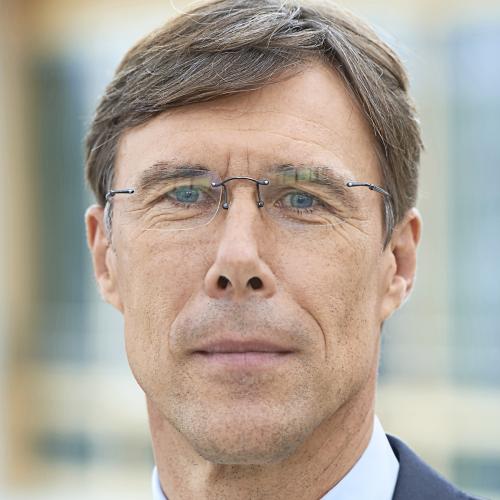 Joachim Hasenmaier
Independent Animal Health Expert
Joachim Hasenmaier, born 1960 in Vaihingen/Enz, Germany, DVM., is Member of the Board of Managing Directors of C.H. Boehringer Sohn AG & Co. KG since October 1, 2012, responsible for the Corporate Board Division Consumer Health Care and Animal Health. His nationality is German.
He received a veterinary medical degree (DVM) in 1986 from Ludwig-Maximilians-University, Munich, where he entered into a microbiological research program until 1989 receiving his Doktor med. vet. (PhD) degree. He completed his education with a Master in Management from Kellogg Business School, Chicago, USA in 1991. Prior to joining BI he worked in various positions for various international companies in Germany, Japan, Mexico and Brazil.
In 2002 he joined Boehringer Ingeheim as Corporate Senior Vice President for Boehringer Ingelheim Animal Health. In 2011 he took over the regional responsibilty for Prescription Medicine in NECAR (UK/Ireland, Nordics, Benelux, Canada, Australia/New Zealand). He held this position until he became Member of the Board of Managing Directors at C.H. Boehringer Sohn AG & Co. KG in October 2012.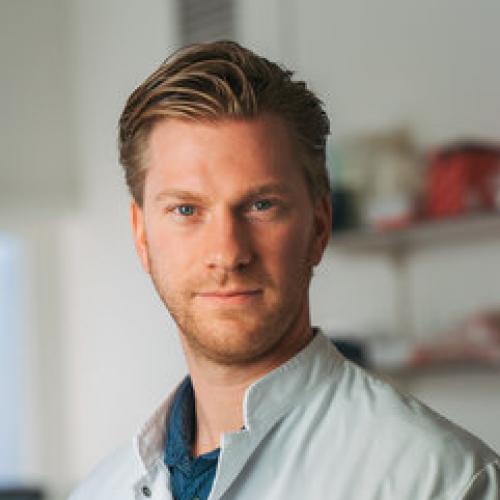 Daan Luining
Daan Luining is Meatable's CTO and scientific mastermind. Daan lives and breathes clean meat and has been involved since the earliest stages, having worked on the first lab grown hamburger in 2013. After that, Daan expanded his knowledge on the field at New Harvest, an NGO that funds academic research in cell-based meat.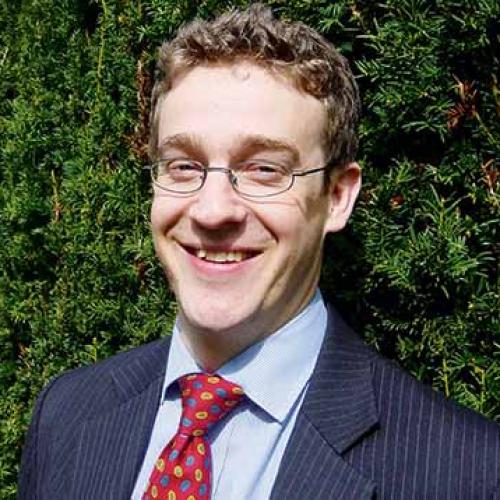 Barney Kay
Head of Agriculture, Aquaculture & Horticulture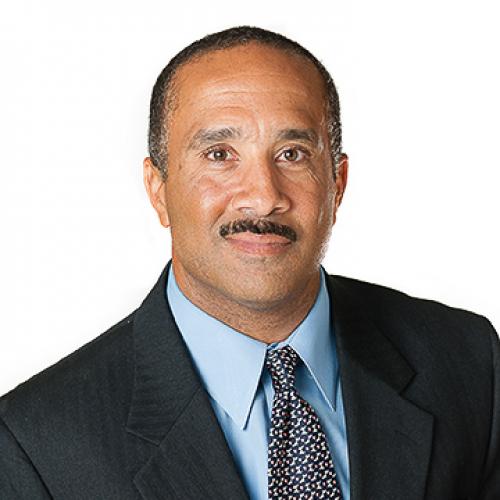 Clinton Lewis
Executive Vice President, President, International Operations
Clint Lewis is executive vice president and president of International Operations at Zoetis. In this role, he oversees the management of the livestock and companion animal business markets outside the United States.
Mr. Lewis previously served as president, U.S. Operations at Zoetis and in the Pfizer Animal Health organization. He joined Pfizer Animal Health in 2007.
Mr. Lewis joined Pfizer in 1988 as a sales representative in Long Island, N.Y., and has held positions of increasing responsibility in several areas across various commercial operations dedicated to human health prior to joining animal health, including vice president and general manager of Pfizer's U.S. Anti-Infectives/HIV business unit.
In 2011, Mr. Lewis was elected chairman of the Animal Health Institute (AHI) for the 2011-12 term. A member of AHI since 2007, Mr. Lewis previously served as AHI vice chair for the 2009-2010 term. AHI is the trade association for the animal health industry in the U.S. advocating on various issues important to the industry, including efficient and effective regulatory and approval processes by the U.S. Department of Agriculture (USDA), the Food and Drug Administration (FDA), and the Environmental Protection Agency (EPA).
Mr. Lewis holds a bachelor's degree in biology from Fairfield University and a Master of Business Administration in marketing from Fairleigh Dickinson University.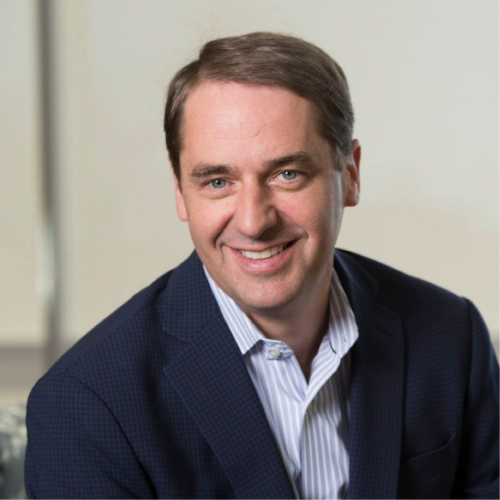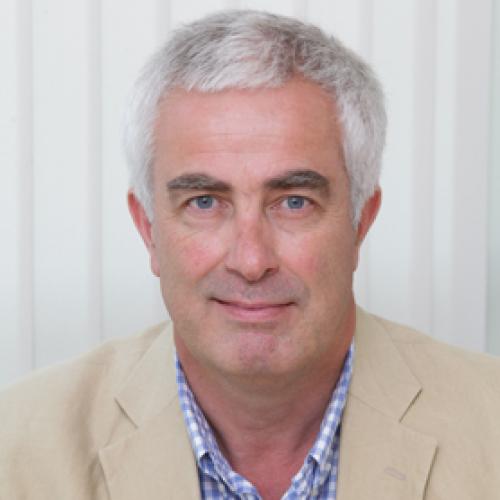 Simon Innes
Simon was appointed as Chief Executive in January 2004. Prior to this he was Chief Executive of Vision Express from 2000 to 2004, over which time he built the business up to £220m turnover and 205 practices, and reversed a loss-making position to create one of the most profitable corporate optical operators in the UK. The growth strategy that was successful at Vision Express is now being implemented in the veterinary industry by CVS.
Prior to Vision Express, Simon was on the board of Hamleys PLC as Operations Director and gained 10 years' management experience at Marks & Spencer. He also served seven years in the British Army, achieving the rank of Captain in the Royal Engineers.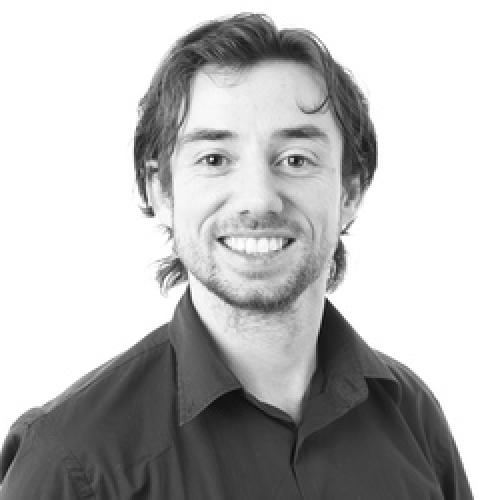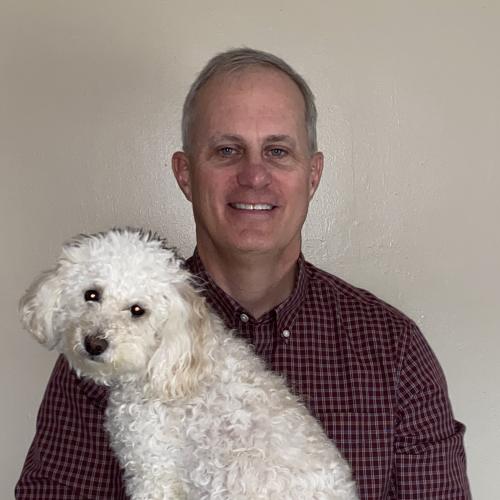 Greg Sunvold
Cool Springs International, LLC
With over 25 years of pet food industry experience and over 200 scientific publications, Dr. Greg Sunvold at Cool Springs International is responsible for implementing nutritional innovations in hundreds of pet food products. Additionally, Dr. Sunvold founded Microbiome Health, LLC, a company focused on applying innovative microbiome technologies into pet supplements.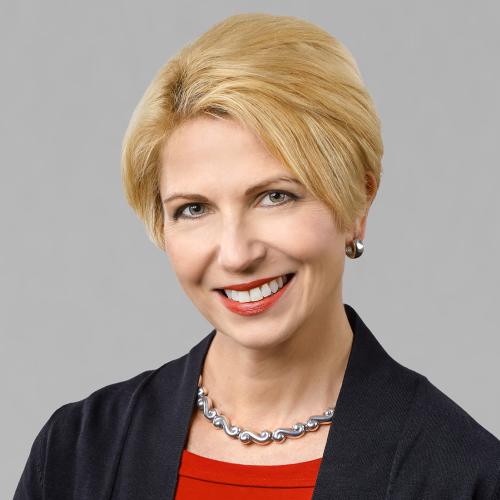 Kathy V. Turner
Corporate Vice President and Global Chief Marketing Officer
Ms. Turner has been Corporate Vice President of IDEXX since May 2014 and leads the Company's Europe, Middle East and Asia (EMEA) Companion Animal Commercial Operations. Prior to joining the Company, from 1987 to May 2014, Ms. Turner held various leadership positions at Abbott Laboratories, Inc., a broad-based healthcare company that manufactures and markets pharmaceuticals, medical products and diagnostics. Most recently, Ms. Turner was Divisional Vice President of European Commercial Operations for the Diagnostics Division from 2011 to 2014, and prior to that, Divisional Vice President of Global Strategic Operations for the Diagnostics Division from 2007 to 2011. Ms. Turner holds a bachelor's degree in marketing and advertising from Syracuse University.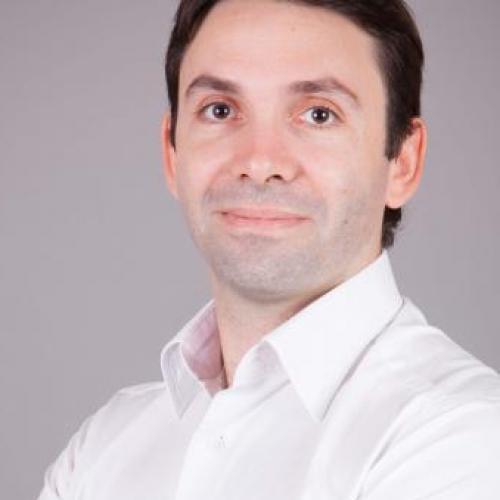 Mathieu Castex
Animal Nutrition Global R&D Director
Linda Rhodes
Dr. Rhodes has 28 years of accomplishments in human and animal drug discovery, development, biomedical research, and clinical veterinary medicine.
Dr. Rhodes was educated at the University of Pennsylvania School of Veterinary Medicine (VMD) and Cornell University (PhD). She has 28 years of accomplishments in human and animal drug discovery, development, biomedical research, and clinical veterinary medicine. She has an extensive background in physiology, veterinary medicine, and molecular biology. As a senior research fellow at Merck Research Laboratories for 10 years, she led pre-clinical biology evaluation of several marketed human drugs. Dr. Rhodes practiced clinical veterinary medicine for five years, with experience in both companion and farm animal practice. She worked for Merial Ltd. as director of development projects, leading project teams developing novel compounds for a variety of indications and headed new technology assessment, leading the evaluation of licensing opportunities. In April 2001, she formed AlcheraBio, a consulting, marketing, communications and contract research firm specializing in developing new drugs for animals, working with biotechnology and animal health companies, with clients in the US, European Union, Canada and Australia. AlcheraBio was acquired in 2008 by Argenta, and in 2011, Dr. Rhodes accepted a position as CEO of Aratana Therapeutics, a company developing innovative new medicines for dogs and cats, and subsequently, when the company became public (PETX) served as its Chief Scientific Officer. During her tenure, development was completed on three new pet therapeutics: two new molecules with novel mechanisms of actions were approved by the FDA, and a third drug had FDA registration completed and was approved in August, 2016. She is currently retired and an independent consultant. She is a member of the Board of Directors of ImmuCell (NASDAQ: ICCC) and the Alliance for Contraception in Dogs and Cats, serves on the Scientific Advisory Board of the Found Animals Foundation. She is an adjunct faculty member in the Graduate Animal Science program at Rutgers University.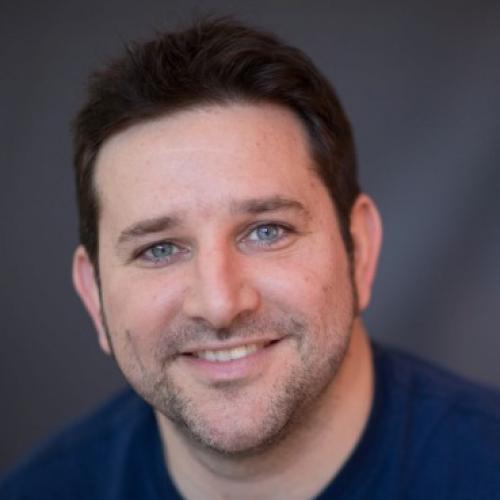 Davide Rossi
Davide Rossi is a Co-Founder and CEO of FitBark, a data-driven pet technology company focused on getting pets and their owners safe and healthy together. FitBark builds collar sensors and software infrastructure that helps humans in 140+ countries to develop real-time, comparative knowledge of their pet's location, activity, quality of sleep, calorie balance, anxiety, skin conditions and overall health and behavior. FitBark is also a research-grade platform adopted by 100+ vet schools and research institutions to conduct research on new drugs, products and treatments related to mobility, anxious behaviors and skin conditions.

In a previous life, Davide designed Ferrari engines, co-founded BRM Model Cars, and managed Oil & Gas projects in Asia and the Middle East. More recently, he served as an investment banker with Deutsche Bank in New York, where he advised FinTech clients on capital raises and matters related to mergers and acquisitions.

Davide holds a M.S. in Mechanical Engineering from Università degli Studi di Padova (Italy) and a Master in Business Administration from the Massachusetts Institute of Technology.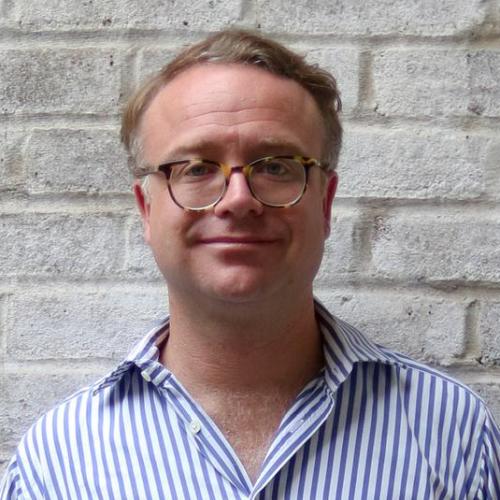 James Andrews
James is a qualified vet, entrepreneur and strategy consultant. Currently, James is a co-founder of Felcana – a leading veterinary telehealth innovator focused on cats and dogs – and a Non-Executive Director of National Milk Records Plc. Prior to founding Felcana, James was a strategy consultant at Bain & Company and spent a year in France studying for an MBA at INSEAD.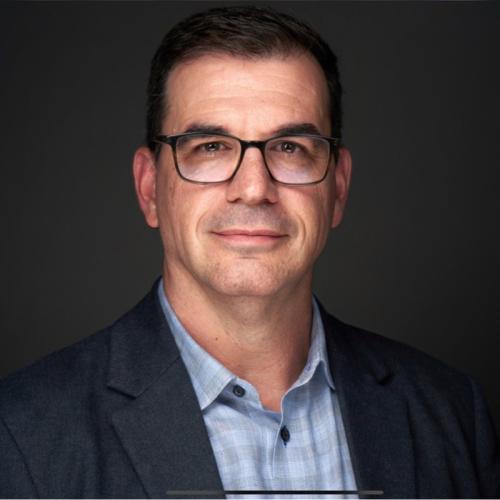 Aaron Schacht
Prior to this role, Mr. Aaron Schacht was the Vice President of Global Research and Development / Regulatory Affairs at Elanco Animal Healthheld. Before that, he held the role of Global Brand Development Leader – Pain in Lilly Biomedicines. He was the global leader for product development and commercialization activities for LY2951742 – Lilly's novel CGRP neutralizing antibody – a new potential treatment for prevention of Migraine and Cluster Headache. In 2012, Schacht joined Lilly Biomedicines as Senior Advisor – Strategy & Business Development for Lilly BioMedicines. His responsibilities included oversight of Therapeutic Strategy development, R&D Portfolio Management, and Business Development for Lilly BioMedicines – Lilly's largest business unit. Past roles included serving as Executive Director, Global External R&D, at Eli Lilly and Company, where he was responsible for implementation of strategies which aim to leverage novel approaches to external partnerships to augment Lilly's access to pharmaceutical innovation as well as Executive Director of LRL (Lilly Research Labs) Strategy, Portfolio Management and Project Management where he was responsible for strategic planning, R&D portfolio and project management. Prior to these roles, he was Director, Innovation Center in the eLilly organization where he focused on the exploration, incubation and implementation of new business models and capabilities relevant to the strategic evolution of the pharmaceutical industry. In 2002, during a short leave from Lilly, Mr. Schacht was co-founder, President and CEO of Artesian Therapeutics, a Gaithersburg, MD cardiovascular drug discovery start-up. Mr. Schacht began his career at Lilly in 1990 as a medicinal chemist, and spent 5 years in the laboratory working to discover pharmaceuticals to treat cardiovascular disorders. Schacht studied Organic chemistry at the University of Illinois, receiving his Bachelors of Science degree in 1990.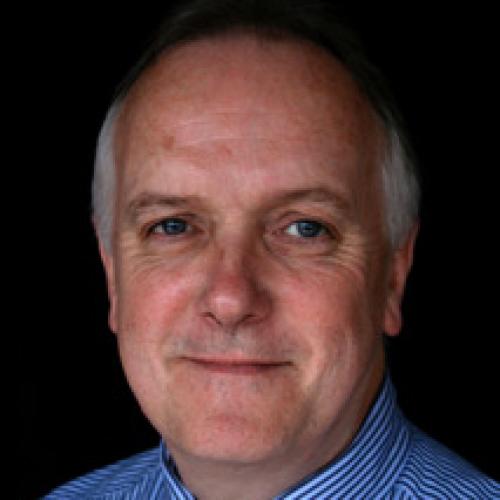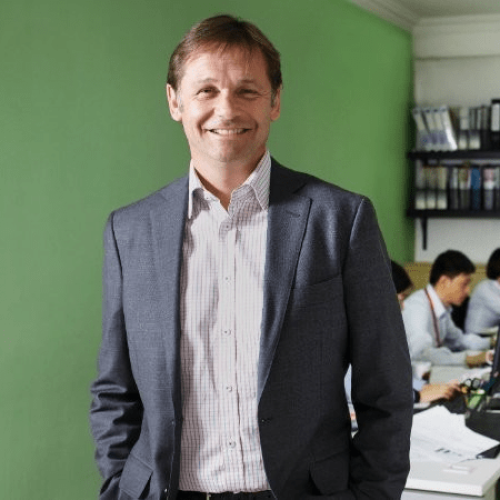 Michael Boddington
AARTD - Asian Agribusiness Recruitment Training & Development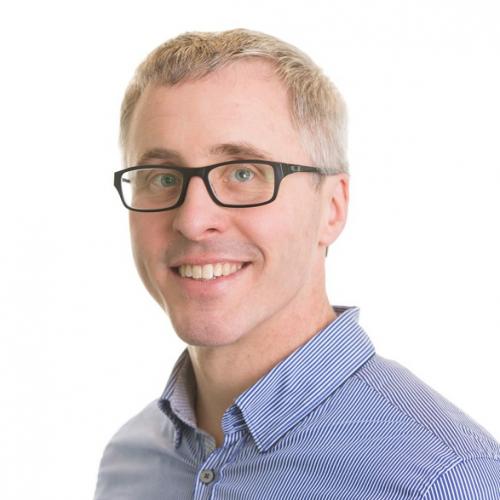 Brian Topper
AmerisourceBergen Animal Health UK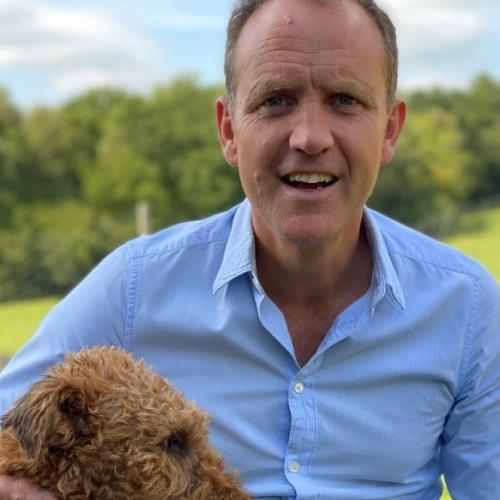 Matt Dobbs
Global Chief Medical Officer
Mark Heffernan
Prior to joining Stonehaven Incubate, Dr Heffernan was the founding CEO and director at Nexvet Biopharma plc, a company pioneering the development of monoclonal antibodies in animal health. Since co-founding Nexvet in 2010, he raised more than US$80 million in capital, including the company's NASDAQ public listing in 2015. Nexvet Biopharma was acquired by the world's largest animal health company, Zoetis, in 2017.
Prior to Nexvet, he was also co-founder of an Irish biotechnology company, Opsona Therapeutics, focused on therapeutics for human inflammatory diseases where he raised US$50 million to commercialise research from Trinity College Dublin. Through his career, he has worked in research and business development in the USA, Asia Pacific and Europe.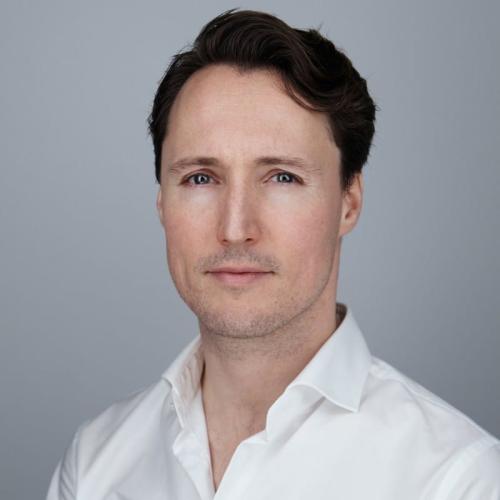 Maarten Goossens
Maarten is a Co-founder and Principal at Anterra Capital. He began his investing career as an Analyst within the Rabo Ventures team in 2009 and was primarily responsible for deal sourcing and execution, and portfolio management.
Prior to joining Rabo Ventures, Maarten was an Analyst in the Rabobank-Rothschild M&A joint venture in London, where he focused on transactions in Food & Agriculture.
Maarten holds a Masters of Business Administration from the Free University of Amsterdam, and has studied at the London School of Economics.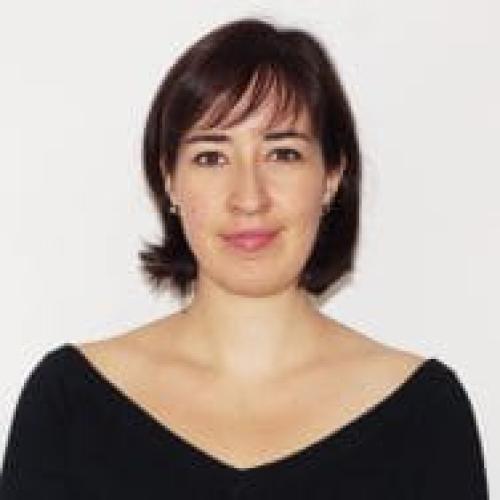 Laëtitia Gerbe
Partner for Investments for AVF Fund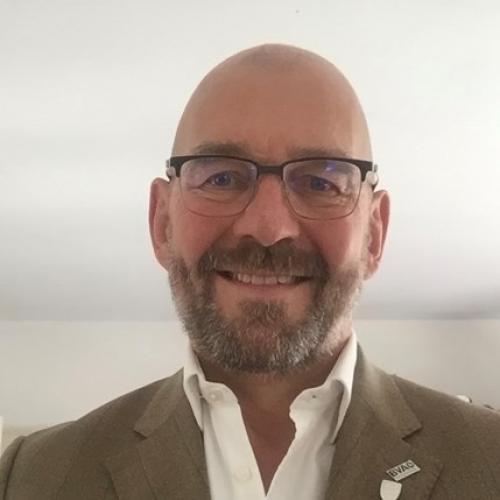 Peter McCarthy
Practice Leader Commercial & Strategy
Mr. McCarthy is now in his 7th year at Henry Schein, Inc. He is currently the Company's President, Global Animal Health Group, as well as a member of Henry Schein's Executive Management Committee.
Mr. McCarthy oversees Henry Schein's animal health business, which spans 24 countries including the United States, Australia, New Zealand, Canada, China, Malaysia, Brazil and 17 countries in Europe.
Before assuming his current position, Mr. McCarthy held key roles at Henry Schein with increasing responsibilities, including President, Henry Schein Animal Health, Europe, and President, Henry Schein Animal Health, International.
Prior to joining Henry Schein, Mr. McCarthy worked at Schering-Plough Animal Health (now Merck Animal Health), serving as Senior Director, Global Operations and General Manager, China. Mr. McCarthy also worked at Wyeth/American Cyanamid for 14 years, helping to grow the human pharmaceutical business.
Mr. McCarthy holds a degree in Applied Biology from the University of Hertfordshire in the U.K., and previously has served as a Member of the Board of the International Federation for Animal Health Europe, and the International Association Executive Animal Health Study Center, CEESA, based in Belgium. Mr. McCarthy is also a graduate and member of the Chartered Institute of Marketing (CIM), which is located in the U.K.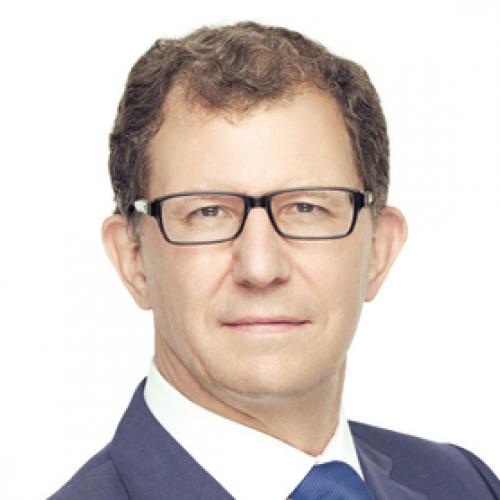 Alan Mackay
Executive Partner and Founder
Alan has been a private equity investor for more than 25 years in roles including Senior Partner and Global Head of Healthcare at the private equity firm 3i Group plc. He was appointed to the board of 3i plc in 1993 and became CEO of 3i Nordic plc, based in Stockholm, upon the acquisition of Sweden's largest listed private equity company Atle AB in 2001. Alan has served on the boards of a number of healthcare companies, including most recently Phibro Animal Health Corporation which completed a successful initial public offering (IPO) in April 2014. Latterly he has been Managing Partner, CEO, and Chairman of the Investment Committee, of Hermes GPE, an active co-investor in private equity backed healthcare. Alan holds a Bachelor's degree in Law, an MSc in Enterprise and is a graduate of the Advanced Management Programme at INSEAD. He is Chair of the BVCA for 2016 – 2017 and previously chaired its Responsible Investment Advisory Board.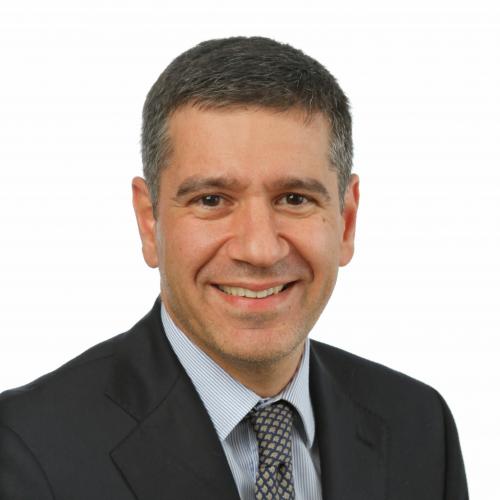 Marcel Lacaze
Marcel joined Permira as a Principal in 2014 and focuses on the healthcare sector. Prior to joining Permira, Marcel worked for Novartis, leading the M&A activities for Novartis Consumer Health, Vaccines & Diagnostics. Before that, he spent eight years in investment banking working for Lazard and Merrill Lynch. Marcel holds degrees in Business Administration, Economics and languages from the University of Passau, Germany, as well as Bejing Yuyan Xueyan, China.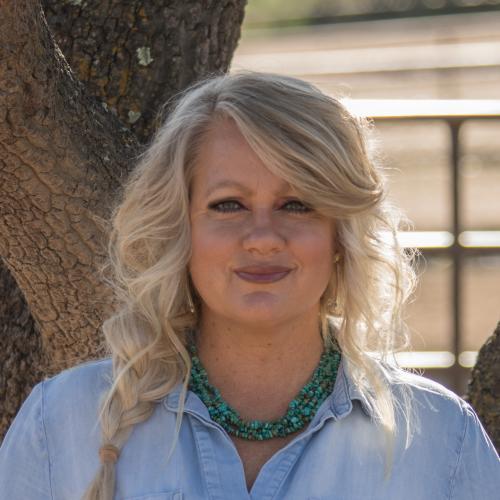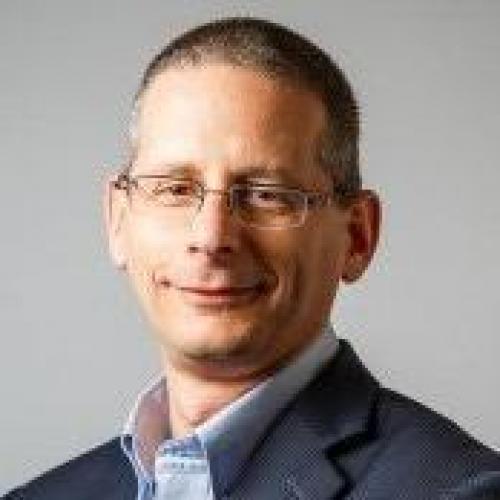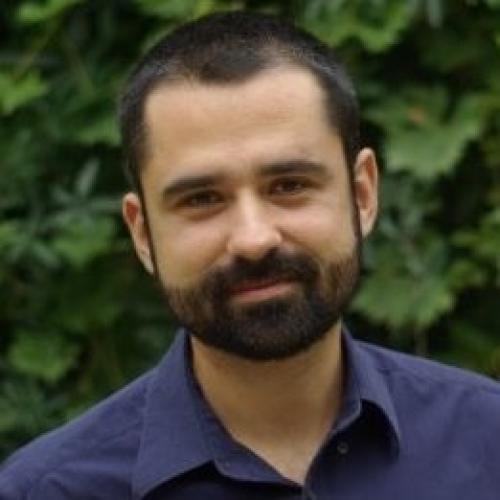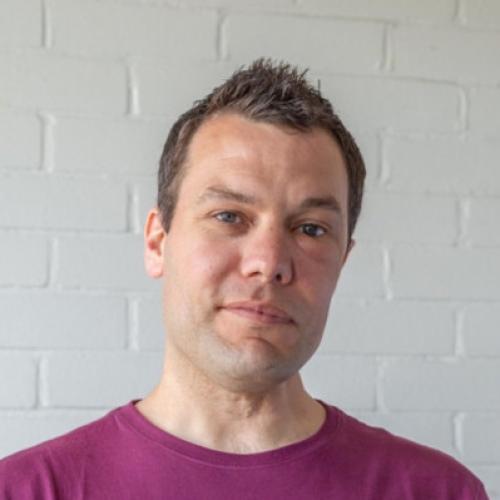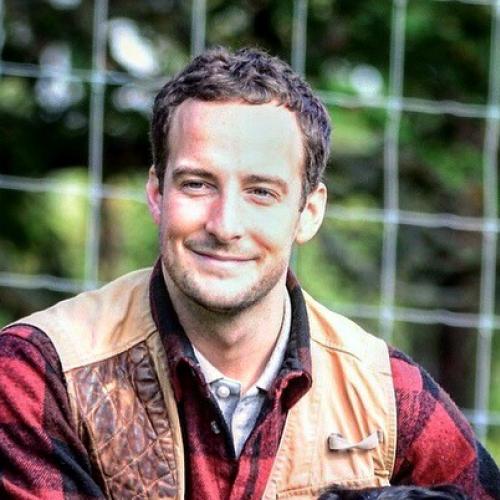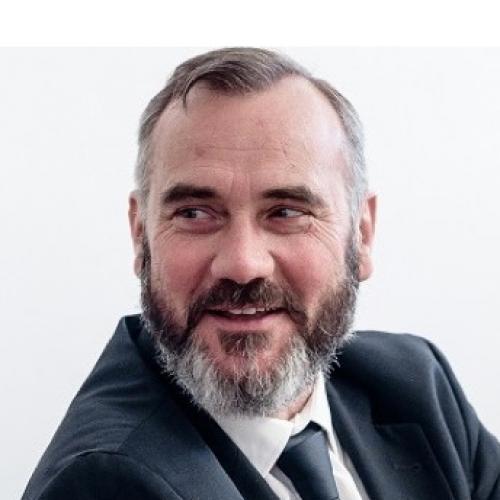 Jean-Louis Hunault
My professional activity began as a lecturer in public law at the University of Paris 2 and Paris V and in 1988 as legal counsel and then director of economic and legal affairs of the Union of Plant Protection Industries - UIPP. Graduated from HEC's Executive MBA in 1993 I created and managed 2 companies in the environment and direct marketing sector. In 1996, I joined the veterinary medicine and diagnostics industry union - SIMV as secretary general. I was elected Chairman of the SIMV Board 5 times. My last term will cover the period 2018-2021.
I exercise different mandates: administrator of the national agency of health safety of the food, environment and work - ANSES, substitute member of the National Council of the higher education and the research (CNESER), secretary of the French network for animal health - RFSA.
At the European level, I am member of the Board of the European Federation of Animal Health - Animal Health Europe.
At the global level, I held the position of Director Europe for a five-year term on the Board of Directors of our World Federation (Heath for Animals).
I am the Secretary General of the World Veterinary Diagnostics Industry Federation - DiagnosticsforAnimals - an organization I created in 2007.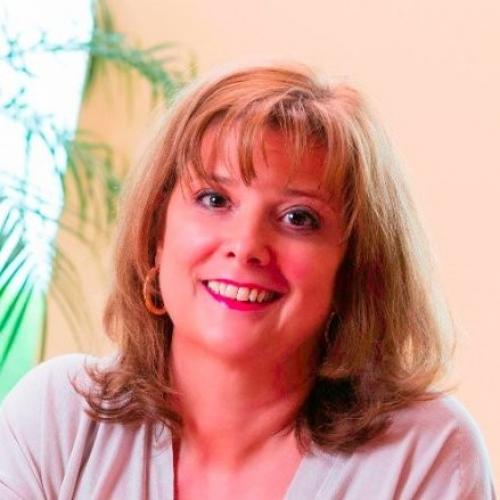 Kay O'Donnell
VP Waltham Centre for Pet Nutrition
Eric Garcia
IT & Digital Consultant - Founder
Simply Done Tech Solutions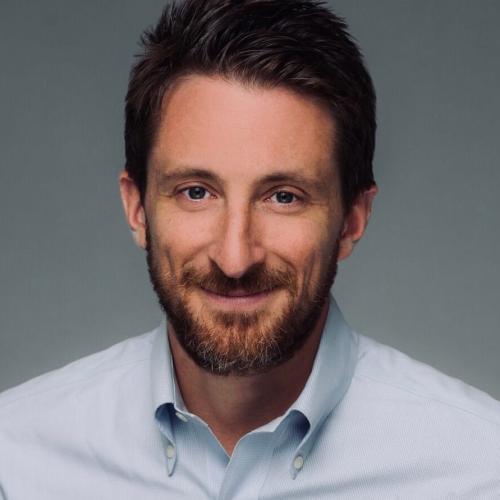 Anthony Roberts
Director of Leadership and Innovation
Royal College of Veterinary Surgeons (RCVS)
Anthony is responsible for the delivery of the strategic ambition to become a Royal College with leadership and innovation at its heart.
Leadership work includes the implementation of a programme to support the next generation of veterinary leaders and develop leadership opportunities across the veterinary professions, and the completion of the RCVS governance review to ensure that we are an effective and efficient organisation, better able to lead the profession and serve the needs of the public.
Innovation incorporates the development of initiatives to ensure the veterinary professions are at the centre of innovation in the animal health sector, to position the professions as open to innovation, and to ensure the RCVS serves to foster innovation whilst continuing to protect animal health and welfare.
Anthony also leads the development and delivery of a programme of work to prepare the College and the profession for the impact of Brexit and the implementation of evidence-based measures to drive the transition to a supportive 'learning-culture' in the veterinary professions.
Anthony has worked at the RCVS for seven years and has been responsible for delivering key projects such as the First Rate Regulator Initiative (2012/13) and the launch of the new Practice Standards Scheme (2015). Prior to joining the RCVS Anthony worked in public affairs and media relations at the British Plastics Federation, the trade association for the UK plastics industry.
Anthony holds an MBA from Warwick Business School (2016), an MA (Hons) in Philosophy and Politics from the University of Edinburgh (2004) and the CIPR Diploma in Public Relations (2009).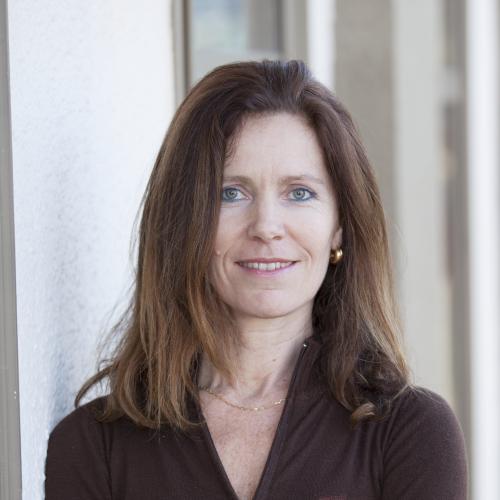 Marie Paul-Lachaud
DVM, Head of Program Management Europe
Since 2013, Dr. Marie-Paul Lachaud has served as Head of Program Management Europe at Aratana Therapeutics Inc.. Her responsibilities include coordinating the process leading to regulatory approval by the European Medicines Agency for Aratana's products, most recently GALLIPRANT.
Since 2009, Dr. Lachaud has also provided services to the veterinary pharmaceutical industry as an experienced independent consultant, with a specific focus on international clinical development and registration of animal drugs.
From 2000 to 2008, Dr. Lachaud was the European Animal Health Director at ICON Clinical Research in Paris, France. In 1990, she co-founded PROTOCOLE, the first European veterinary consultancy and Contract Research Organization dedicated to veterinary drug clinical development and regulatory affairs, which was acquired by ICON in 2000.
Throughout her career, Dr. Lachaud has been involved in transitioning human drugs to meet unmet needs in veterinary medicine. Her work has resulted in significant companion animal health product approvals in Europe and the United-States in a number of innovative therapeutic areas, including reproduction, atopic dermatitis, chronic heart failure, wound healing, chronic kidney disease, acute and chronic pain, obesity, inappetence, cancer, cognitive dysfunction and anxiety-related disorders.
She received her veterinary degree from Alfort National Veterinary School in Paris and her doctorate in veterinary medicine from the University of Paris, France.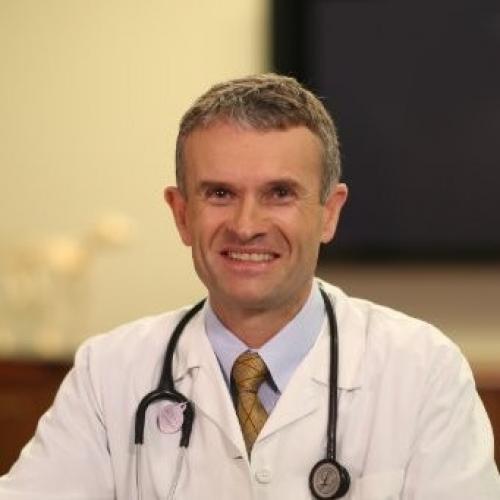 Duncan Lascelles
B. Duncan X. Lascelles
BSc, BVSC, PhD, MRCVS, CertVA, DSAS(ST), Diplomate ECVS, Diplomate ACVS
Professor of Surgery and Pain Management
Director, Comparative Pain Research and Education Centre
Translational Research in Pain Programme,
North Carolina State University College of Veterinary Medicine, Raleigh, NC, 27606, USA
After graduating from the veterinary program at the University of Bristol, U.K., with honors, in 1991 Dr. Lascelles completed a PhD in aspects of pre-emptive/perioperative analgesia at the University of Bristol. After an internship there, he completed his surgical residency at the University of Cambridge, U.K. He moved to Colorado for the Fellowship in Oncological Surgery at Colorado State University, then a period of post-doctoral research in feline pain and analgesia at the University of Florida, and is currently Professor in Small Animal Surgery and Pain Management at North Carolina State University. He is board-certified in small animal surgery by the Royal College of Veterinary Surgeons, the European College of Veterinary Surgeons, and the American College of Veterinary Surgeons.
He is director of the Comparative Pain Research and Education Centre (CPREC). His research program (Translational Research in Pain [TRiP]) is dedicated to answering critical questions about pain control and pain mechanisms through high quality, innovative research. His career has been focused on developing algometry methods (methods to measure pain) in spontaneous disease animal models (pets with naturally occurring disease), and probing tissues from well-phenotyped animals with spontaneous disease to understand the neurobiology, with a strong translational focus. The aim of his research is to improve pain control in companion animals, and facilitate analgesic development in human medicine. He has authored over 180 peer reviewed research papers and reviews and 190 research abstracts, as well as over 30 book chapters.
He has worked closely with industry partners in both animal and human health, helping to re-define the relationship between industry and academia. Through reviews and invited presentations he advocates for the use of spontaneous disease in animals to inform human therapeutic development. Recently, he organized a meeting of industry, academia, regulatory authorities (FDA) and the NIH to discuss measurement of chronic pain in companion animals and the application to human pain research (www.PAW2017.com), and is planning PAW2019. He is completing a year-long integrated sabbatical within a pain therapeutic company (Centrexion Therapeutics) that develops novel therapeutics for both humans and animals. He provides consulting services related to pain therapeutic development across all stages of animal therapeutic development, and for pre-clinical and Phase I stages of human therapeutic development.
Through his work in academia and industry, he contributes to and facilitates the development of novel pain therapeutics for companion animals, and advocates for the use of spontaneous disease in pets to inform human pain therapeutic development.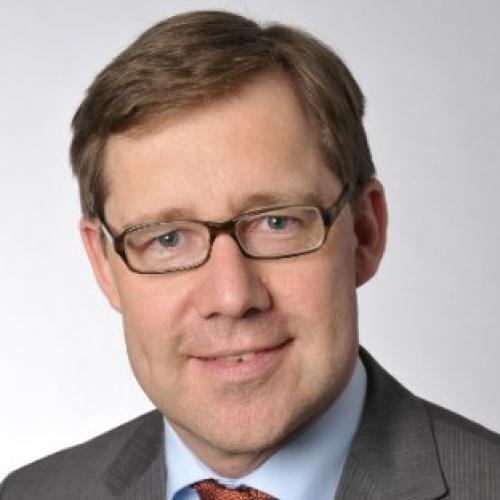 Dirk Ehle
Head of Bayer Animal Health
Dr. Dirk Ehle has been a member of the Bayer HealthCare Executive Committee and responsible for the Animal Health Division since May 1, 2012.
Dirk Ehle was born on May 26, 1969, in Cologne, Germany. He studied law at the universities of Freiburg, Aix-en-Provence (France), Wurzburg, and New York (USA).
After three years in law firms, Dirk Ehle started his career at Bayer in 2001 in the Law Department of Bayer HealthCare. In 2006, Ehle transferred to Bayer AG's Corporate Office where he worked as Executive Assistant to the Chairman of the Board of Management. He was also in charge of Corporate Policy & Advocacy as of 2008. In 2010, Ehle was appointed Senior Bayer Representative for Central Eastern Europe and Bayer HealthCare Representative for Poland.
Dirk Ehle is married with three children.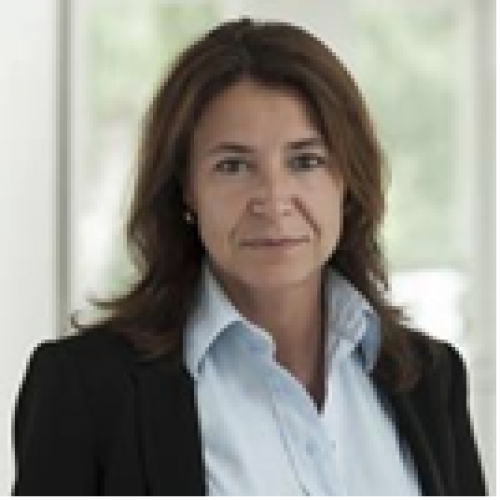 Bénédicte Flambard
Global Head, Live Therapeutics Strategic Business Unit
Bénédicte Flambard currently is heading the Business Unit of Live Therapeutics & Nutraceuticals at Boehringer Ingelheim. She leads the creation of a new business area at the interface of Therapeutic Nutrition and Health, combining novel microbial based bio-therapeutic and diagnostic approaches.
Previously, Bénédicte worked for Merial and for Chr. Hansen, the world Leader in Microbial Solutions. She hold several Vice President positions across commercial and innovation areas, dedicated to Health Supplements for Pharma, OTC, Infant Formula as well as Agricultural Industries (Animal Feed & Plant). While growing core businesses, she was seeding and developing Growth Opportunities into Start Up businesses- one focusing exclusively on Microbiome.
She holds several trustee positions as Board Member at the Quadram Institute, as well as diverse Advisory roles to organizations in the sectors of consumer goods, pharmaceuticals and technology.
Bénédicte holds a Master of Administration, with specialties in business models in emerging economies from the University of Bath in the U.K.; a PhD in Molecular Genetics and Microbial Physiology from INRA (National Institute of Agronomic) in France; and a Master in Corporate Entrepreneurial Leadership from the Centre for Technology Economics & Management in Denmark.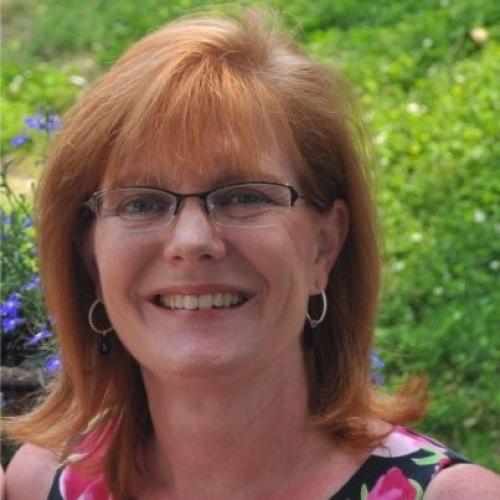 Jennifer Filbey
Mazen Animal Health, Inc.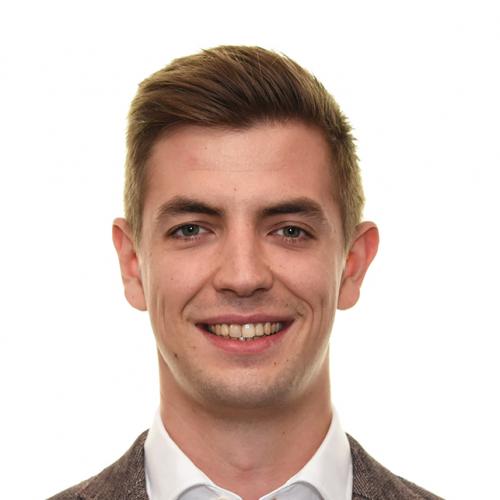 Jolyon Martin
Head of Business Development
Jolyon is a co-founder of PetMedix, whose Ky9 platform is based on his PhD work in the lab of prof Allan Bradley (co-founder and CSO of PetMedix). Jolyon heads up Business Development for PetMedix, and is looking to speak to fellow members of the animal health industry about areas of common interest, including partnership opportunities.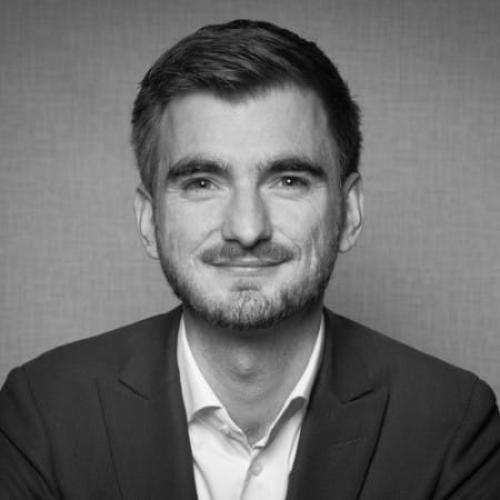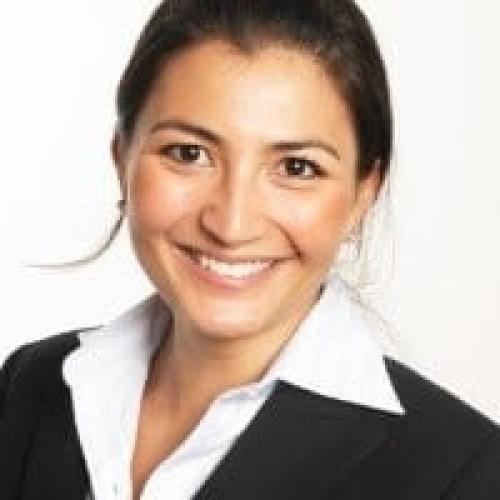 Justine Conway
Global Head of Business Development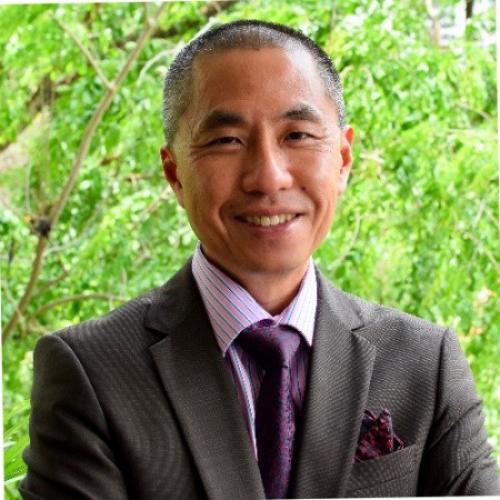 Kenneth Lee
For the past two decades, Ken has worked with global leaders of the food and consumer care industry to leverage early stage science into game-changing innovations. He cut his teeth at L'Oréal, where he established a process enabling the company to take advantage of opportunities that arise in a fast-changing world. Ken led the Strategic Foresight function for the L'Oréal Group and undertook missions in Brazil, China, India, Israel, Japan and the US.
Ken moved to Singapore in 2013 to join the Agency for Science, Technology & Research (A*STAR), where he played a pivotal role in architecting the strategy to establish Singapore as a leading science and innovation hub for the food, nutrition and consumer care industry. Ken and his team were successful in securing more than S$170 million in funding from the Singapore government to support new R&D programmes that address the key industry drivers of efficacy, safety and sustainability. These programmes helped to attract new investments by some of the largest companies in food and consumer care (CAGR +31%); and created an ecosystem comprising global brand owners, ingredients innovators and start-up companies.
Ken holds a PhD from the University of Edinburgh, and undertook doctoral and post-doctoral research in stem cells. He has been a member of New Protein Capital's Investment Committee since 2016, stepping down in August 2018 when he was appointed Senior Partner.
Nick Hill
Starting out as a physicist, he studied at Oxford University before switching to Cambridge University for a PhD in quantum physics of semiconductor devices.
After completion of his PhD, Nick worked for Cambridge company NXT, he helped develop its revolutionary audio technology, which over the years proved an exceptional training ground in many areas including research management, product development, patents, and IP protection.
During this time, his passion for invention and entrepreneurship saw his career path take a different trajectory. Bitten by the start-up bug, he went on to develop an innovative cat flap for his cat (Flipper) – releasing the Microchip Cat Flap in 2008.

Following the global success of the Sure Petcare range of microchip reading pet door and feeders, Sure Petcare became part of the Antelliq family in 2015. Nick now heads the Antelliq consumer pet division. Where combining the of using a pet's microchip and connected products is enabling the future of intelligent pet care.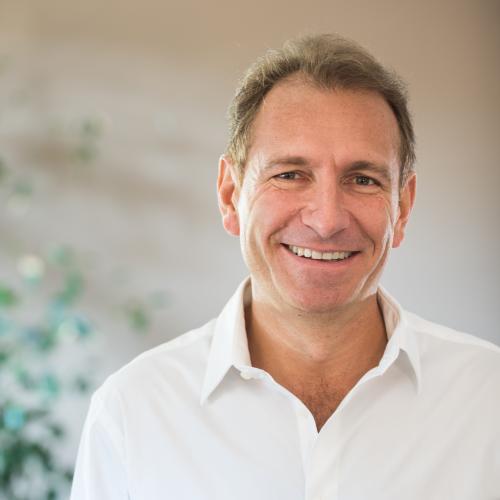 Sébastien Huron
Chairman of the Executive Board
Sébastien Huron, 46, DVM, started his career in 1994 in Brazil in the Hoechst-Roussel group where he rapidly rose to become the Marketing director of the animal health division. After Intervet acquired this division (Akzo Nobel group), which was then integrated into the Merck Group, Sébastien Huron pursued his career in 2000 in the United States as Market Development director, and then as director of the Pet division. After rejoining the Virbac group in 2006 as the general manager of the Spanish subsidiary, he then became the director of the European region in 2008, and then head of Global Business Operations in 2013. He has been part of the Virbac executive board since December 2012.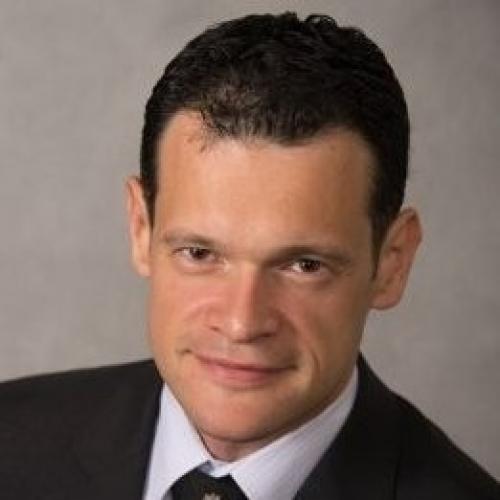 Bruno Cluzel
Executive Director, International Operations, Diagnostics Customer Care
Bruno Cluzel is Executive Director, International Operations, Diagnostics Customer Care for Zoetis. In this role, he is responsible to define guidelines for customer and technical support services delivered in the markets; deliver elevated technical support and instrument repair; provide guidance to the Diagnostic Application Specialists in-market technical support; and develop and help deliver training curriculum, materials and sessions.
Bruno has extensive experience working within the animal health care sector. Through his career, Bruno has held various roles working across a number of different functions and regions.
With a passion for animal health, Bruno holds a diploma of Veterinary Medicine and started his career as a Practitioner specialized in Production Animal with a focus on Avian Medicine. After 15 years in this role, he joined Merial where he had different roles across Europe Africa and Middle East: technical, marketing and business lead. He joined Pfizer Animal Health in 2011 to help entering the Diagnostics. In his current role, he is building Customer Care capabilities as Zoetis expands around the Globe.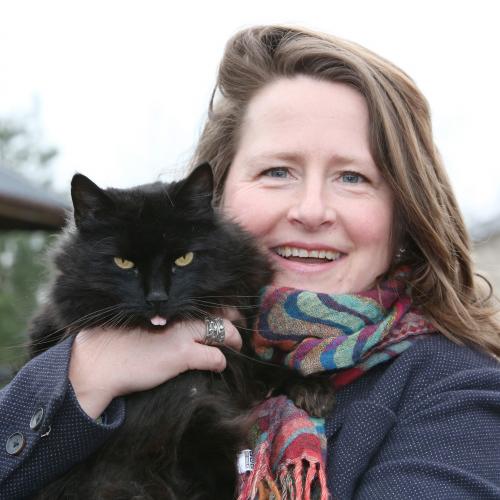 Rachel Dean
Director of Clinical Research and Excellence in Practice
Dr Rachel Dean BVMS PhD MSc(EBHC) DSAM(fel) SFHEA MRCVS is a graduate from University of Glasgow and has worked in mixed, dairy and small animal general practice. She is holds the RCVS diploma in feline medicine, has a PhD in epidemiology and an MSc in Evidence-based Healthcare. She was the founding director of the Centre for Evidence-based Veterinary Medicine and a Clinical Associate Professor in Feline Medicine at the University of Nottingham from 2009-2018. Rachel is currently the Director of Clinical Research and Excellence in Practice and co-chairs the clinical board for VetPartners. Rachel is responsible for supporting the clinical teams to constantly improve standards of care across the business and encourage clinical leadership through research, innovation and professional development.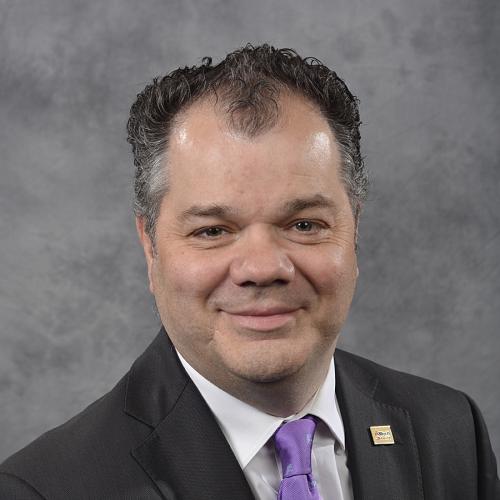 Patrick Charlton
Patrick Charlton is vice president at Alltech and CEO of Coppens International, a specialist aquaculture feeds company, which was acquired by Alltech in 2016.
Before joining Coppens International, Charlton oversaw the activity of 32 Alltech offices across the European region. He graduated from the University of Nottingham and joined Alltech U.K. in 1991, becoming the technical manager in 1995.
In 1998, Charlton moved to Cape Town, South Africa, to become technical director for Alltech's Africa and Middle East region, working with customers in Saudi Arabia, Egypt, Israel, Iran, South Africa, Kenya, Ghana and Zimbabwe. Charlton took on the role of general manager of Alltech Canada in 2000, working with customers, consultants and researchers across Canada. In 2005, he was promoted to global Bioplex® manager, responsible for all activities relating to the Bioplex series of organic minerals.
Charlton currently lives in the U.K. and received a master's degree in fermentation and distilling from Heriot-Watt University in 2006.
This year we will have a special opening welcome from Lord Alexander John Trees, Baron Trees, Professor of Veterinary Parasitology and a Crossbench member of the House of Lords.
Lord Trees qualified as a veterinarian in 1969 and has worked in general practice, industry and, for most of his career, academia. As Dean of the Faculty of Veterinary Science at the University of Liverpool his research embraced livestock disease in both temperate and tropical environments, including a strong interest in One Health and parasitic infections as models of human tropical disease.

Lord Trees was President of the Royal College of Veterinary Surgeons in 2009-2010, and is currently Chair of the Moredun Research Institute Board, Veterinary Editor in Chief of the Vet Record and In Practice, and an Honorary Fellow of the Royal Society of Edinburgh.

In 2012 he was appointed a Crossbench Peer in the House of Lords Commission and is only the second veterinary surgeon to be appointed.
The Agenda
You can download our latest agenda here.
Simply fill in this form and we'll send you a PDF version immediately. We need some information to know where to send the file and how to address our email to you.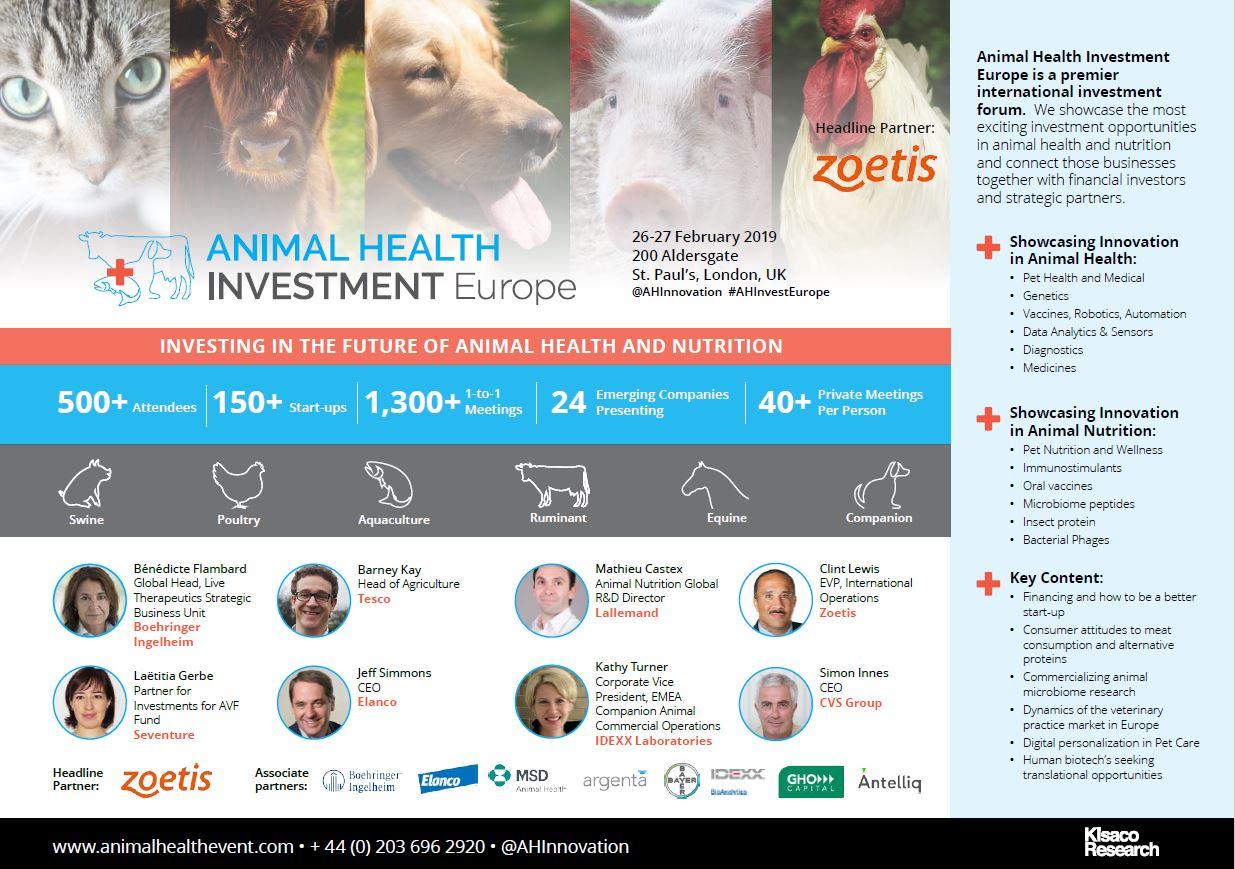 Alongside our renowned animal health track, which brings you a showcase of the most exciting investment opportunities and novel technologies in animal health, brand new for 2019 will be a dedicated nutrition investment forum, a veterinary practice track and also a human health partnerintg track.

Download the agenda to learn more...
Download the Agenda
Partners
Animal Health Investment Europe is supported by the most influential bodies across the Animal Health, Nutrition and Veterinary industries.
Be one of them, communicate about the event to your network, spread the word and become a Supporter of the Animal Health Investment series.
Partner With Us
Based on your objectives, we can create bespoke packages designed specifically for you – from presenting your expertise on the main stage, to hosting a private dinner. You can partner with us showcase your brand and make valuable new connections. Opportunities predominantly lie in 3 main categories: Thought Leadership, Branding & Networking.
To discuss your objectives and partnership opportunities please contact [email protected]

Interested in a media partnership?
We'd love to hear from you and how we can support one another to connect with the industry. Contact [email protected]
About Kisaco Research
Kisaco Research produces, designs and hosts B2B industry conferences, exhibitions and communities – focused on a specialized selection of topic areas.
Meet industry peers that will help build a career-changing network for life.
Learn from the mistakes of your peers as much as their successes—ambitious industry stalwarts who are happy to share not just what has made them successful so far but also their plans for future proofing their companies.
Note down the inspired insight that will form the foundation for future strategies and roadmaps, both at our events and through our online communities.
Invest both in your company growth and your own personal development by signing up to one of our events and get started.