2020 keynote speakers revealed
Three world renowned digital and technology experts from external industries will be giving keynote presentations at Animal Health Investment Europe 2020. This is a great opportunity for animal health and nutrition companies to learn from and adapt to the impacts of disruptive technologies in other sectors in a way that will drive transformative change and open new opportunities for their businesses. 
Read the full speaker biographies and find out more in our keynote announcement - 

Why Attend?
Animal Health Investment Europe is a premier investment forum showcasing the most exciting investment opportunities in animal health and nutritional health, and connecting those businesses with financial investors and strategic corporate partners from 38 countries worldwide.

To complement our investment pitches, we host CEO-level discussions that address the trends and market dynamics of the animal health industry, across all species.


Networking is a large part of what we offer - across the two days you can meet face-to-face with decision makers from the full spectrum of the animal pharma and nutritional health industry: from our 200 start-ups (such as Proteon Pharma and REX Animal Health, the winners of the 2019 Innovation Showcase), to C-Suite leaders from 18 of the top 20 animal health companies (including Clint Lewis of Zoetis, Joachim Hasenmaier and Jeff Simmons of Elanco).
Book now to come and see for yourself!

Emerging Companies Presenting
Private Meetings per person
Speakers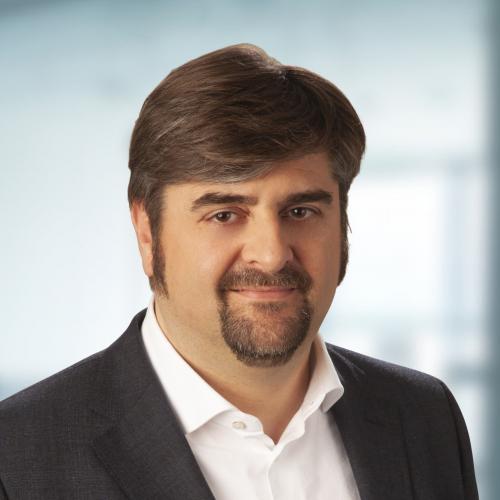 Matteo Ratti
Vice President, Global Marketing and Smart Data Solutions, Allflex Livestock Intelligence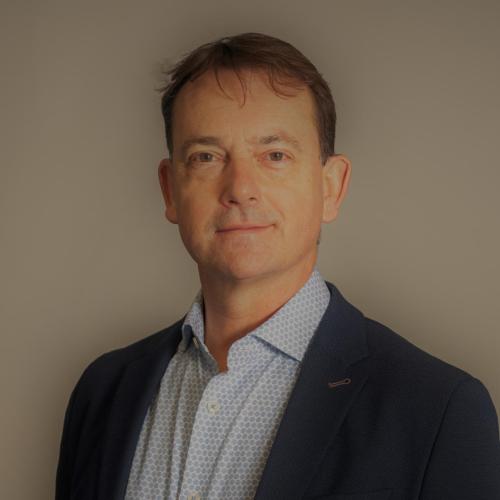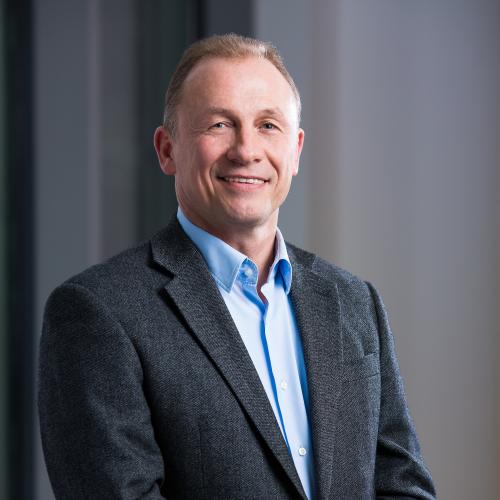 Mike Ellis
Senior Vice President and President of Europe
Michael Ellis is the senior vice president and president of Europe at Covetrus. He has held previous positions as CFO, general manager, vice president, and president of Europe at Henry Schein Animal Health at Henry Schein. Michael is a Fellow Chartered Management Accountant, FCMA, and has a diploma in business studies from Sheffield University.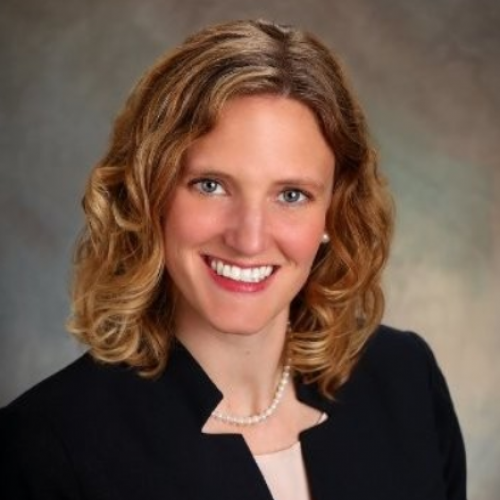 Laurie Hueneke
Executive Director, Animal Health Public Policy & Government Relations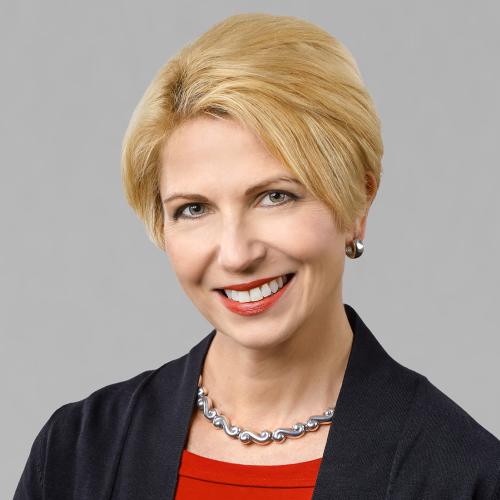 Kathy V. Turner
Corporate Vice President and Global Chief Marketing Officer
Ms. Turner has been Corporate Vice President of IDEXX since May 2014 and leads the Company's Europe, Middle East and Asia (EMEA) Companion Animal Commercial Operations. Prior to joining the Company, from 1987 to May 2014, Ms. Turner held various leadership positions at Abbott Laboratories, Inc., a broad-based healthcare company that manufactures and markets pharmaceuticals, medical products and diagnostics. Most recently, Ms. Turner was Divisional Vice President of European Commercial Operations for the Diagnostics Division from 2011 to 2014, and prior to that, Divisional Vice President of Global Strategic Operations for the Diagnostics Division from 2007 to 2011. Ms. Turner holds a bachelor's degree in marketing and advertising from Syracuse University.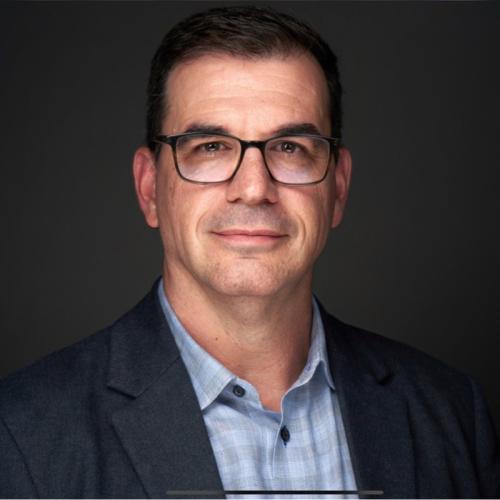 Aaron Schacht
Prior to this role, Mr. Aaron Schacht was the Vice President of Global Research and Development / Regulatory Affairs at Elanco Animal Healthheld. Before that, he held the role of Global Brand Development Leader – Pain in Lilly Biomedicines. He was the global leader for product development and commercialization activities for LY2951742 – Lilly's novel CGRP neutralizing antibody – a new potential treatment for prevention of Migraine and Cluster Headache. In 2012, Schacht joined Lilly Biomedicines as Senior Advisor – Strategy & Business Development for Lilly BioMedicines. His responsibilities included oversight of Therapeutic Strategy development, R&D Portfolio Management, and Business Development for Lilly BioMedicines – Lilly's largest business unit. Past roles included serving as Executive Director, Global External R&D, at Eli Lilly and Company, where he was responsible for implementation of strategies which aim to leverage novel approaches to external partnerships to augment Lilly's access to pharmaceutical innovation as well as Executive Director of LRL (Lilly Research Labs) Strategy, Portfolio Management and Project Management where he was responsible for strategic planning, R&D portfolio and project management. Prior to these roles, he was Director, Innovation Center in the eLilly organization where he focused on the exploration, incubation and implementation of new business models and capabilities relevant to the strategic evolution of the pharmaceutical industry. In 2002, during a short leave from Lilly, Mr. Schacht was co-founder, President and CEO of Artesian Therapeutics, a Gaithersburg, MD cardiovascular drug discovery start-up. Mr. Schacht began his career at Lilly in 1990 as a medicinal chemist, and spent 5 years in the laboratory working to discover pharmaceuticals to treat cardiovascular disorders. Schacht studied Organic chemistry at the University of Illinois, receiving his Bachelors of Science degree in 1990.
Mark Heffernan
Prior to joining Stonehaven Incubate, Dr Heffernan was the founding CEO and director at Nexvet Biopharma plc, a company pioneering the development of monoclonal antibodies in animal health. Since co-founding Nexvet in 2010, he raised more than US$80 million in capital, including the company's NASDAQ public listing in 2015. Nexvet Biopharma was acquired by the world's largest animal health company, Zoetis, in 2017.
Prior to Nexvet, he was also co-founder of an Irish biotechnology company, Opsona Therapeutics, focused on therapeutics for human inflammatory diseases where he raised US$50 million to commercialise research from Trinity College Dublin. Through his career, he has worked in research and business development in the USA, Asia Pacific and Europe.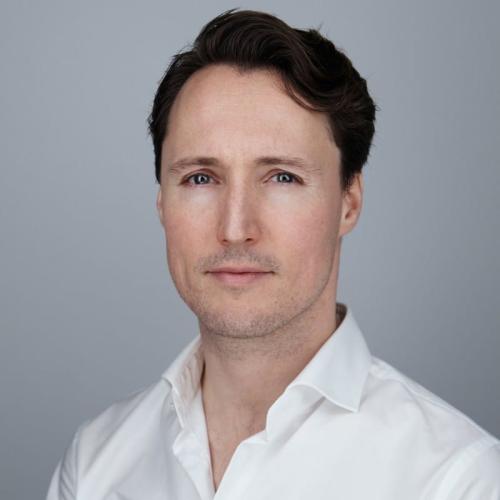 Maarten Goossens
Maarten is a Co-founder and Principal at Anterra Capital. He began his investing career as an Analyst within the Rabo Ventures team in 2009 and was primarily responsible for deal sourcing and execution, and portfolio management.
Prior to joining Rabo Ventures, Maarten was an Analyst in the Rabobank-Rothschild M&A joint venture in London, where he focused on transactions in Food & Agriculture.
Maarten holds a Masters of Business Administration from the Free University of Amsterdam, and has studied at the London School of Economics.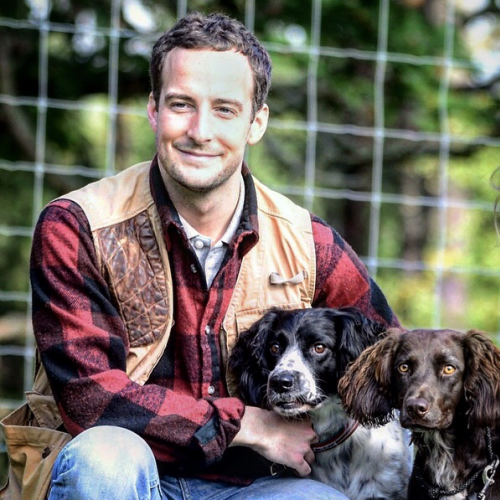 David Prien
David founded FirstVet in 2016 and has previously run several pet-related startups in the Nordics, taking them from early stages to exits. Graduated from SSE with a double degree in Business & Retail Management.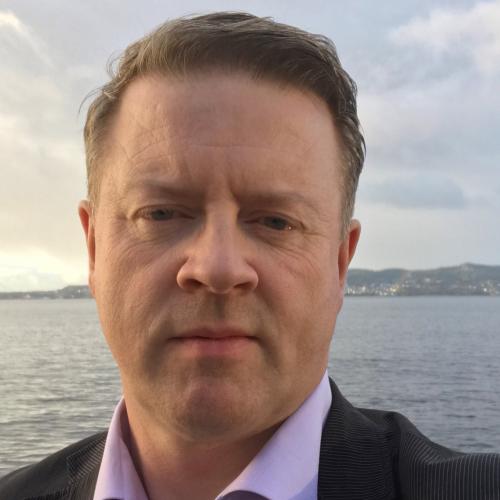 Björgólfur Hávardsson
Seafood Innovation Cluster
Björgólfur Hávardsson MSc, is the Innovation Manager with the Seafood Innovation Cluster, a Norwegian Centre of Expertise member based out of Bergen, Norway.

After three decades of multiple biological roles in the aquaculture industry, Mr. Hávardsson has an extensive knowledge of the biological possibilities and challenges in modern salmon farming. Through working in the industry on such diverse fields as fish counting, biomass estimation, smoltification, fish welfare, feeding systems and -behaviour as well as writing practical books on netfouling in Europe and South America, Hávarðsson is experienced in developing and presenting ideas and practical methods through courses, presentations and articles in several languages.

Mr. Hávardsson holds a Master´s degree in Aquaculture Biology from the University of Bergen (UIB) and a degree from an executive program in Strategy and Branding in the seafood industry from the Norwegian School of Economics (NHH).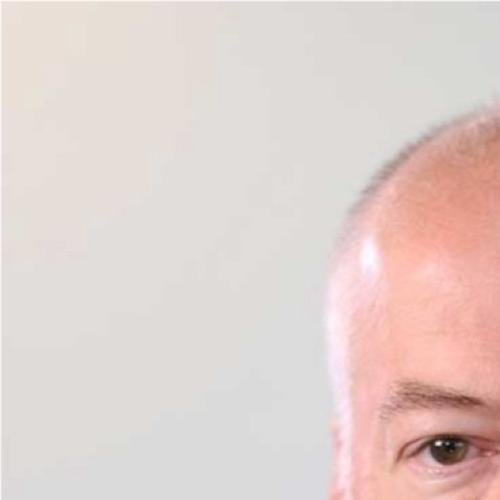 Alexis Nahama
SVP Corporate Development, Sorrento Therapeutics and President, ARK Animal Health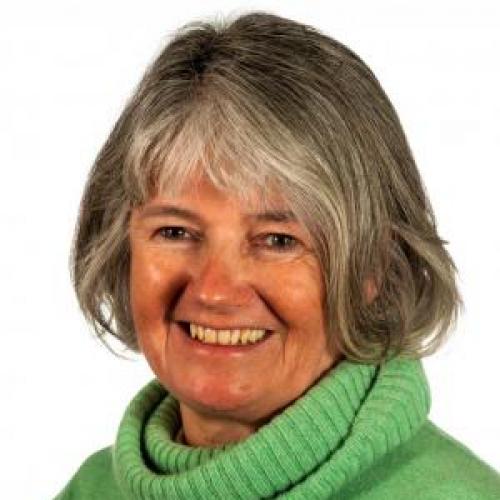 Linda Dixon
Group Leader, African Swine Fever Virus
Linda Dixon's research is focused on the functional genomics of African swine fever virus (ASFV) aimed at understanding mechanisms of immune evasion and pathogenesis and application of this knowledge to development of vaccines. This large DNA virus causes a haemorrhagic fever of pigs with a high socio-economic impact in affected countries. The lack of a vaccine limits options for disease control.
Linda's group has focussed on research underpinning the development of effective vaccines. Their approach has been to determine genome sequences of virulent and attenuated (weakened) isolates to help define the molecular determinants of virulence and identify those genes involved in evading host defences. The group has characterised ASFV proteins that inhibit host pathways involved in activating the host's defences. These include proteins that inhibit host gene expression (transcription) responses, signal molecule induction and stress-activated responses. This knowledge has been applied to the rational development of candidate live attenuated ASFV vaccines by targeted gene deletions.
In collaboration with the Vaccinology Group they have compared host responses in vitro (in glass) and in vivo (in animal) and induction of protective immune responses in pigs immunised with these gene manipulated and natural attenuated ASFV strains. The group has also collaborated with these groups and The Jenner Institute to screen ASFV antigens for those important in induction of protective immunity, in particular those which induce strong immune (CD8+ T cell) responses. This information will be applied to development of candidate virus-vectored vaccines.
In addition Linda provides advice on ASFV nationally to Defra and internationally as an OIE expert and is Chair of the Asfarviridae Study Group of the International Committee on Taxonomy of Viruses and a Jenner Institute Investigator.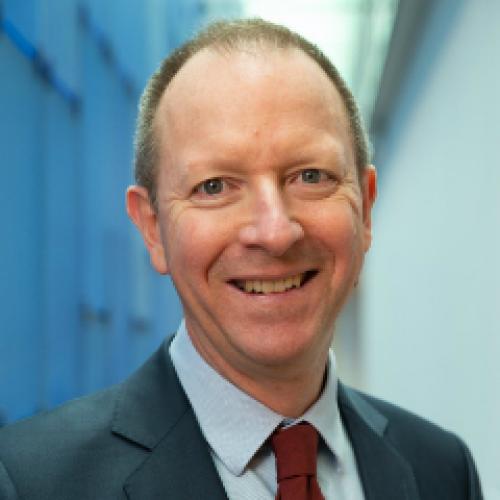 Justin Sherrard
Global Strategist - Animal Protein
As Global Strategist Animal Protein, Justin Sherrard is responsible for the timely and agenda-setting analysis of issues of strategic importance to animal protein companies around the world.
In his research and client engagement, Justin focusses on business opportunities in animal protein through, for example, increased production efficiencies, better access to growth markets and stronger supply chain models.
Prior to his current role, Justin has worked at RaboResearch Food & Agribusiness as Global Manager Research, Global Strategist F&A Supply Chains, and General Manager of Food & Agribusiness Research for Rabobank in Australia and New Zealand. He joined Rabobank in 2009.
Justin has also worked as an independent advisor to leading blue chip companies, not-for-profit organisations and governments, applying his knowledge of food & agribusiness, energy and natural resources issues, including sustainability and climate change.
Justin has over 20 years of global experience having worked in Europe, the United States, Latin America, New Zealand as well as his native Australia. He holds a Master of Applied Science and Bachelor of Science from the University of New South Wales in Sydney, Australia.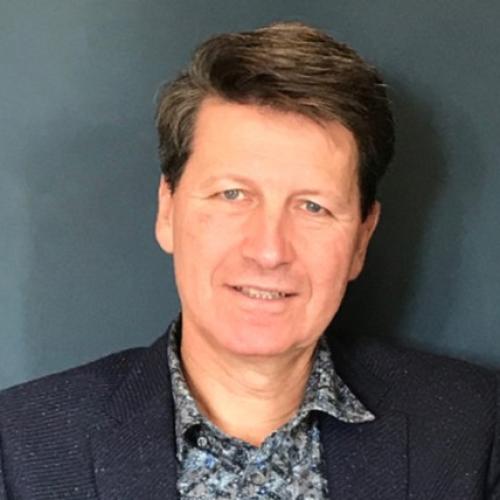 Jean-Luc Michel
Senior Vice President, Head of Global Strategic Marketing
After graduating from the University of Pharmacy of Lyon with a Doctorate and from EM Lyon Business School with an MBA, Jean-Luc Michel started his career by creating his own consultancy company. He joined the pharmaceutical industry in 1991 spending 10 years developing a solid expertise in consumer healthcare and nutrition. During this period, he held a variety of senior marketing and sales management positions in France at Monsanto (Searle) and at Johnson&Johnson / Merck & Co where he was an Executive Committee member of the French subsidiary.
In 2001, Jean-Luc joined Merial, a leader in the animal health industry, where he held some key senior roles, such as EMEA Marketing Director of the Companion Animal Global Enterprise; Head of Marketing EMEA; Executive Marketing Director (Pet Business) in the US; VP, Head of Pet Vet Business Unit; and in 2016 joined the Executive Committee of Merial as Head of Global Commercial Development.
After the acquisition of Merial by Boehringer Ingelheim, Jean-Luc was appointed Head of Global Companion Animal Strategic Business Unit and became a member of the Executive Committee of the Boehringer Ingelheim Animal Health Business Unit.
Jo Malone
Jo qualified from Glasgow vet school in 1998, she has been actively involved in both clinical and all business aspects of veterinary life throughout her career. Jo has worked for Minster Vets for the last 16 years focusing on small animal clinical practice.
In the last 10 years she has become increasingly involved in managing the practice alongside her clinical role. Being instrumental in growing the practice, improving performance and developing the people within the practice. Jo is passionate about the veterinary profession and the people involved in it.
In 2015 she became Managing Director of VetPartners and then CEO in 2016.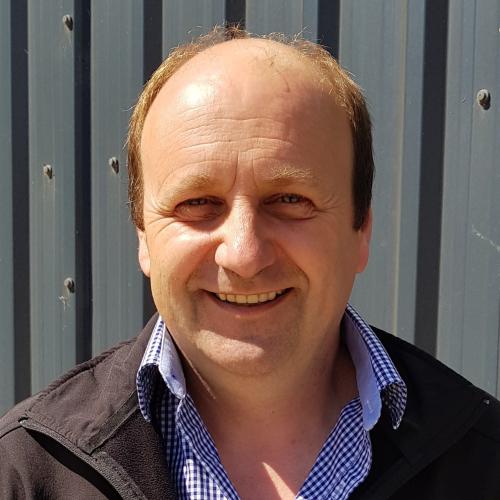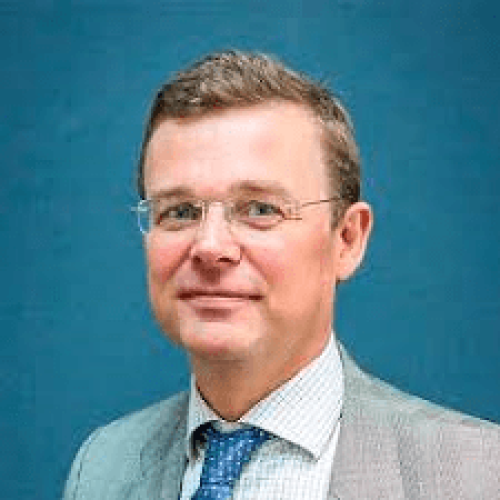 Carel du Marchie Sarvaas
HealthforAnimals Global Animal Health Association
Carel du Marchie Sarvaas has been working as a senior government affairs and communications advisor in Brussels and Washington DC for 20 years.
He will move to IFAH from EuropaBio, the Association of Biotechnology Industries, where he has been Director for Agricultural Biotechnology for some 4 years. Prior to EuropaBio, Carel worked at international consultancies and think tanks in Brussels and Washington DC, most often serving clients with science-based policy and communications challenges.
Carel is experienced in the interplay between regulatory, political and communications issues as they relate to science, innovation and policy. A Dutch national, he is married and has four children. He has lived in South Africa, Canada, Brussels, and Paris and holds degrees from the University of Leiden and Johns Hopkins University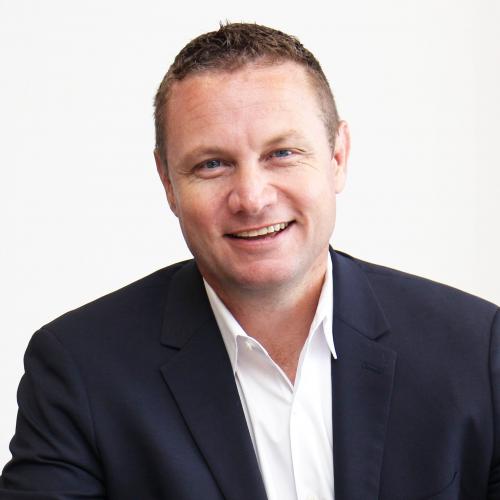 Marc de Beer
Senior Vice President, US Food Animal and Global Nutritional Health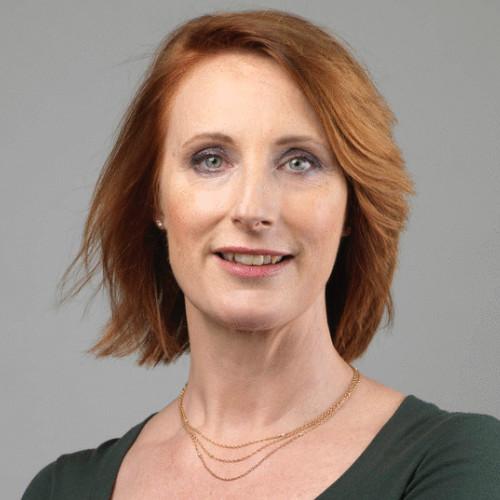 Dr. Silke Birlenbach
Pegasus Life Sciences Consulting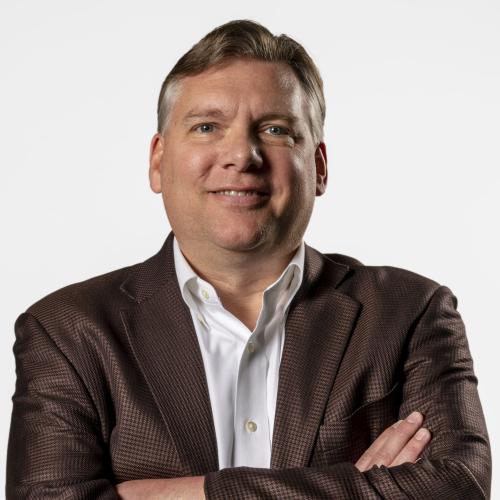 Michael Helmstetter
Dr. Michael Helmstetter is Co-Founder, President, and Chief Executive Officer of TechAccel LLC (Technology Acceleration Partners).
TechAccel is a technology and venture development company in the agriculture and animal health sectors. The company invests in or acquires new technology and funds science advancement programs with research university partners to assist in commercialization.
Michael also serves as Managing Partner of Covenant Animal Health Partners, a TechAccel subsidiary that focuses on development of "revenue-ready" animal health products for both companion and farm animals.
Before founding TechAccel, Michael served as the fifth President and Chief Executive Officer of MRIGlobal – one of the nation's most prominent research institutions. In his 14 years with MRIGlobal (formerly Midwest Research Institute), he led its growth from 2 to 17 national and international locations.
Michael has more than 30 years of experience working with the private sector and government agencies, including laboratory management positions at Applied Marine Research Laboratory in Norfolk, Va., and program management for the Harbor Branch Oceanographic Institution in Fort Pierce, Fla. He was President and Chairman of startup Brevard Teaching and Research Laboratories, a post he held until the company was acquired by MRIGlobal.
Michael received a Ph.D. in Chemical Toxicology/Oceanography from Old Dominion University and a B.S. in Biology from Allegheny College. He has been a panelist, keynote speaker, lecturer, reviewer to several journals, and is the author of numerous publications, articles, book chapters, and technical reports.
He has served on several boards, including Labconco Corp. Board of Directors and University of Missouri-Kansas City Board of Trustees, as well as numerous civic organizations. He is a contributing opinion writer for Forbes.com.
Michael lives in suburban Kansas City.
Email: [email protected]
LinkedIn www.linkedin.com/in/michaelhelmstetter/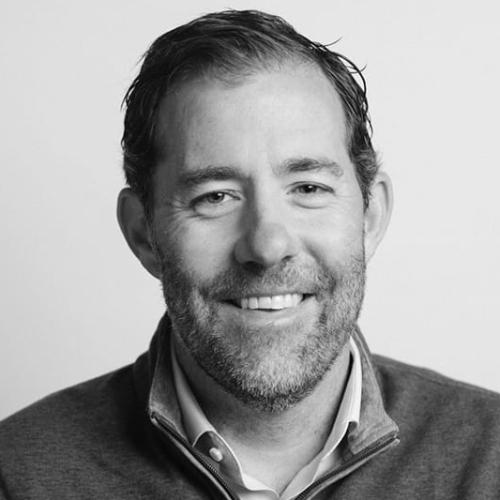 Spencer Swayze
Paine Schwartz Partners, LLC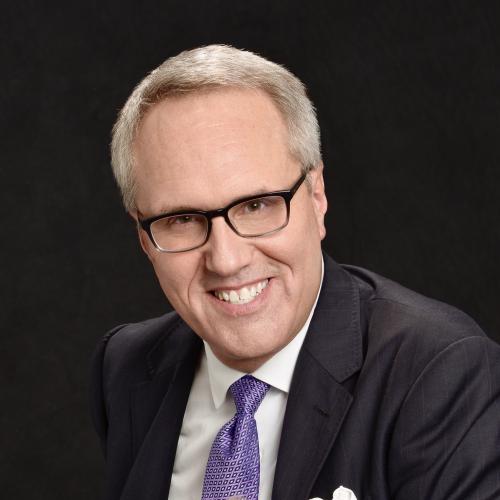 Todd B. Richter C.F.A
Senior Managing Director, Global Healthcare Investment Banking Group
Todd Richter is currently a Senior Managing Director at Guggenheim Partners. His primary focus is on the healthcare services field including managed care/payer services, physician-related businesses and all forms of distribution and outsourcing. In addition, Mr. Richter is responsible for Guggenheim Partners' coverage of the global animal health field. From 2016 until 2018 Mr. Richter was Vice Chairman of Global Banking at Barclays. From 1999 to 2016 Todd Richter was a Senior Managing Director in the Global Healthcare Corporate & Investment Banking Group at Bank of America Merrill Lynch. From 1981 to 1999, Mr. Richter served as the head of the healthcare services analytical team for Morgan Stanley. Todd Richter earned a B.B.A. in Finance from the College of William & Mary in 1979 and an M.B.A. in Finance with Honors from Indiana University in 1981. Todd was recognized 16 times as a member of the Institutional Investor's All-America Research Team. He was also listed many times among the Wall Street Journal's "All-Star" analysts and on the Reuters research poll. Mr. Richter is currently a member of the Board of Directors (Vice Chairman) of Bideawee, one of the nation's leading animal rescue organizations; a member of the Board of Directors at the Stratton Mountain School (SMS) in Stratton, Vermont, a member of the Board of Directors at Animal Lighthouse Rescue (ALR), and a member of the Dean's Council for the Kelley School of Business at Indiana University. Finally Mr. Richter is on the Board and faculty of the Columbia University Mailman School of Public Health teaching a course on healthcare consolidation to MPH and MHA candidates.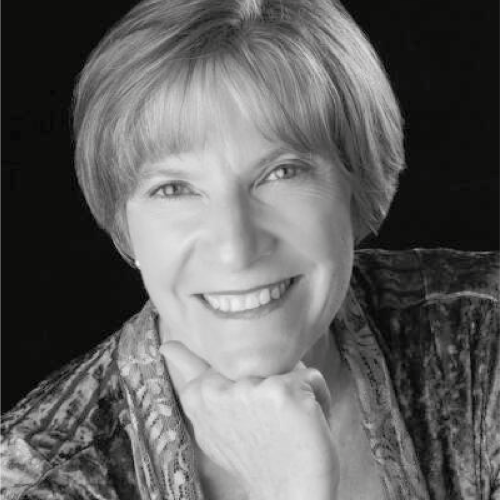 Cindy Cole
Dr. Cindy Cole is a Technical Partner at Digitalis Ventures and an Associate Clinical Professor at the University of Florida. Prior to joining Digitalis she was in the animal health industry for many years holding senior leadership and R&D roles at Mars Petcare, Novartis Animal Health, IDEXX, and Piedmont Pharmaceuticals. Dr. Cole completed her DVM and PhD at the University of Florida and was on the faculty of the University of California, Davis and UF.
Julia Stephanus
Julia Stephanus is a 30 year veteran of the veterinary pharmaceutical industry. Currently Julia is President of Avviare, a consulting firm specializing in supporting veterinary focused start-ups.
Julia has been involved in the development and launch of 28 veterinary products. She has been a senior executive in two start-up pharmaceutical companies (Aratana Therapeutics and Summit VetPharm), and held key positions at multi-nationals including Pfizer (now Zoetis) and its legacy companies.
As Chief Commercial Officer of Aratana Julia provided the commercial leadership resulting in a successful IPO (NASDAQ:PETX), high-impact corporate branding, innovative go-to-market strategies for five therapeutics and the staffing of the inaugural commercial organization.
As founder and CEO of Summit VetPharm, Julia developed and launched a new line of companion animal parasiticides, grew the company to a cash flow positive position with 85 employees in five years and divested the company to Ceva Animal Health in 2010. A graduate of Indiana University, she has continued her executive training at Harvard, Columbia, University of Chicago and the Wharton School of Business.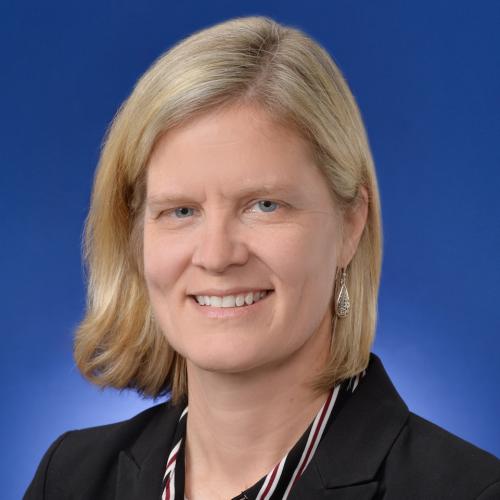 Kristin Bloink
Vice President of Regulatory Affairs and Pharmacovigilance
Kristin Bloink manages all internal discovery efforts and all external technology evaluations and subsequent portfolio entries for R&D. She has 26 years of accomplishments in human clinical trials, animal drug discovery and development, translational model development and execution, and human and veterinary clinical medical delivery in the private as well as the military sector. She joined Novartis Animal Health in 2007 and integrated into Elanco Animal Health in 2015.
Mark Heffernan
Prior to joining Stonehaven Incubate, Dr Heffernan was the founding CEO and director at Nexvet Biopharma plc, a company pioneering the development of monoclonal antibodies in animal health. Since co-founding Nexvet in 2010, he raised more than US$80 million in capital, including the company's NASDAQ public listing in 2015. Nexvet Biopharma was acquired by the world's largest animal health company, Zoetis, in 2017.
Prior to Nexvet, he was also co-founder of an Irish biotechnology company, Opsona Therapeutics, focused on therapeutics for human inflammatory diseases where he raised US$50 million to commercialise research from Trinity College Dublin. Through his career, he has worked in research and business development in the USA, Asia Pacific and Europe.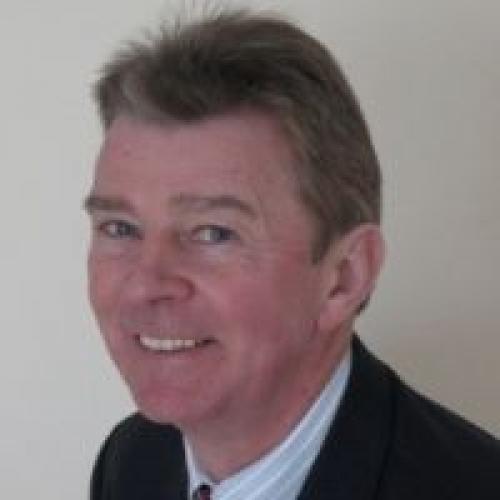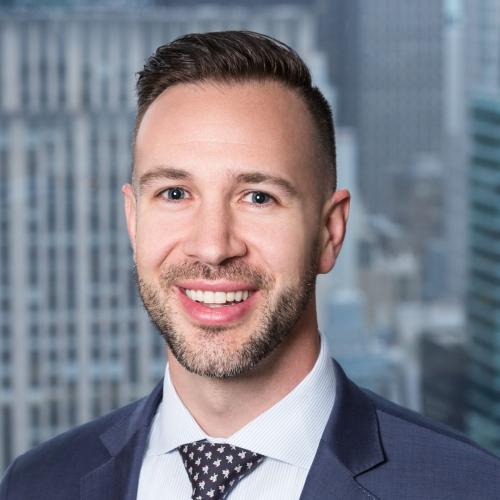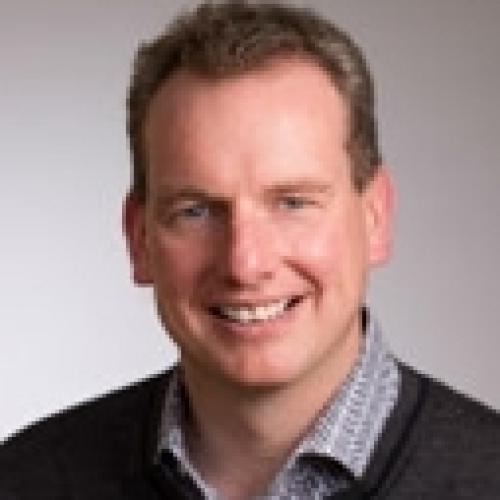 Jason Cleaversmith
VP for Health & Nutrition & GM for Canada
The Center for Aquaculture Technologies
Jason Cleaversmith is now an Independent Aquaculture Expert. He joined the Scottish Aquaculture Innovation Centre (SAIC) in April 2015 with a mandate to help transform the relationship between Industry and Academia, whilst concurrently facilitating economic growth for the Aquaculture Sector.
Prior to joining SAIC he was the Head of the Novartis Aqua Health presence on Prince Edward Island, Canada where he oversaw 4 facilities, 125 staff and both R&D and Manufacturing related activities. Before joining Novartis, Dr. Cleaversmith led the Bioscience portfolio on behalf of the Province of Prince Edward Island and was responsible for the growth and economic development of the cluster by way of both inward investment and existing company growth.
His career spans time in Blue Chip organizations through to frontline SME positions in roles such as Business Development Director and Head of Operations. In addition, he was a member of the Executive at the Scottish Association for Marine Science and ledfrom inception the development of their commercial subsidiary and technology / knowledge transfer activities, including the building and population of the European Centre for Marine Biotechnology. Subsequently he has worked within the marine biotechnology sector, focusing on natural product discovery for the nutri-, cosme- and pharmaceutical sectors.
He is a Fellow of the Royal Society of Biology, Chartered Manager and is a member of the Institute of Directors. Prior voluntary positions include chair of the board for the University of Prince Edward Islands technology transfer office (Synapse), Vice Chair of the PEI BioAlliance and participated on the steering committee for the biotechnology program at Holland College.
Jason is a graduate of Edinburgh University, Scotland, with a major in Geology followed by a PhD in Marine Geochemistry and has subsequently completed an Executive MBA with the University of Glasgow, where he gained a Distinction.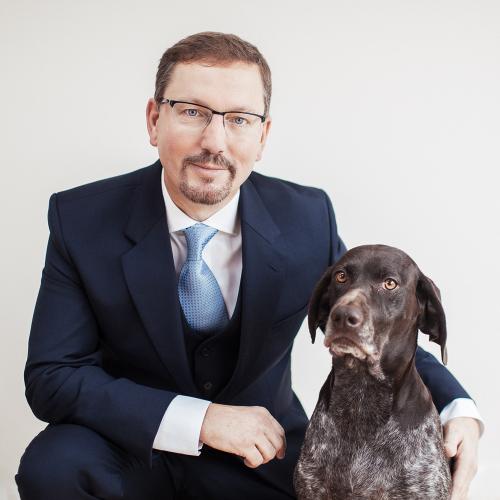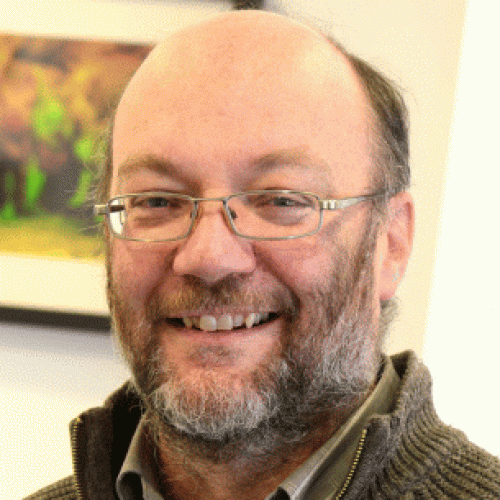 Bruce Whitelaw
FRSB, Genus Chair of Animal Biotechnology R(D)SVS, Deputy Director (Partnerships) The Roslin Institute, Chairman Edinburgh Genomics and Roslin Innovation Centre University of Edinburgh
R(D)SVS, The Roslin Institute, University of Edinburgh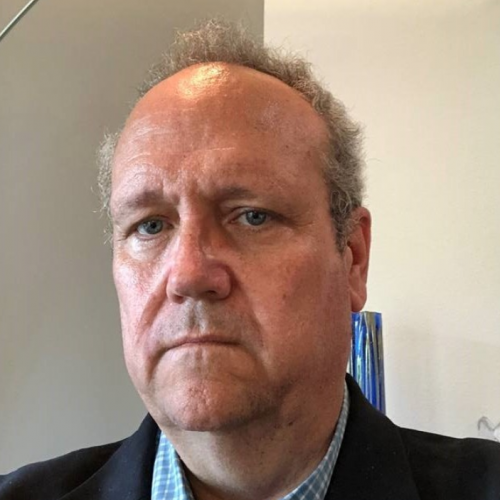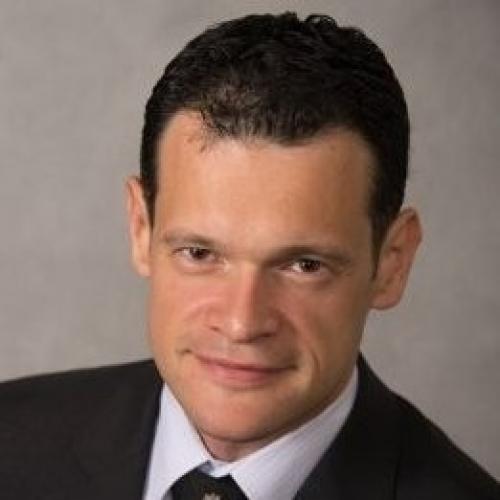 Peter McCarthy
Practice Leader Commercial & Strategy
Mr. McCarthy is now in his 7th year at Henry Schein, Inc. He is currently the Company's President, Global Animal Health Group, as well as a member of Henry Schein's Executive Management Committee.
Mr. McCarthy oversees Henry Schein's animal health business, which spans 24 countries including the United States, Australia, New Zealand, Canada, China, Malaysia, Brazil and 17 countries in Europe.
Before assuming his current position, Mr. McCarthy held key roles at Henry Schein with increasing responsibilities, including President, Henry Schein Animal Health, Europe, and President, Henry Schein Animal Health, International.
Prior to joining Henry Schein, Mr. McCarthy worked at Schering-Plough Animal Health (now Merck Animal Health), serving as Senior Director, Global Operations and General Manager, China. Mr. McCarthy also worked at Wyeth/American Cyanamid for 14 years, helping to grow the human pharmaceutical business.
Mr. McCarthy holds a degree in Applied Biology from the University of Hertfordshire in the U.K., and previously has served as a Member of the Board of the International Federation for Animal Health Europe, and the International Association Executive Animal Health Study Center, CEESA, based in Belgium. Mr. McCarthy is also a graduate and member of the Chartered Institute of Marketing (CIM), which is located in the U.K.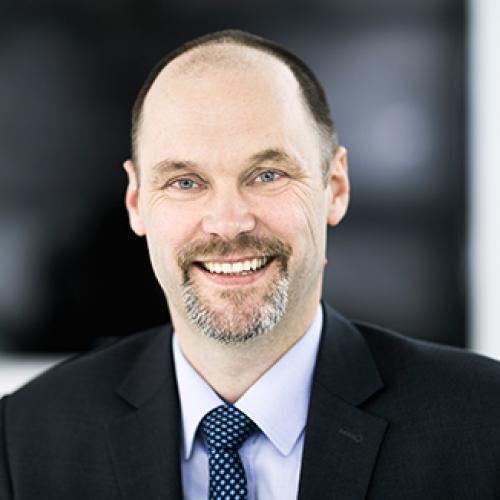 Torben Gosvig Madsen
Head, Animal Nutrition, Asia
Dr. Madsen started his career at Evonik Animal Nutrition in 2003 as a technical sales manager covering Scandinavia. In 2007 he was transferred to Singapore where he first headed the technical service team in Asia South (Sub-Continent, South East Asia, and Oceania) and later in 2010 promoted to Sales Director for Evonik's feed additives sales team in this region. In 2013 Torben Madsen moved to Germany where he took the position as Vice President Global Account at Evonik Animal Nutrition. In 2014 he moved back to Asia to head the Animal Nutrition team in Asia North. Since Oct this year Torben has been heading the Product line Sustainable Health Nutrition. In this position he is responsible for developing and executing the growth strategies for the Gut Health Solutions, Aquaculture and Ruminant business at Evonik Animal Nutrition.
Torben holds a Ph.D. in ruminant physiology from the Agricultural University of Copenhagen, Denmark. Before he joined Evonik in 2003 he worked as an assistant professor at the Agricultural University of Copenhagen. He has a long publication list in peer reviewed scientific journals as well as popular agricultural magazines.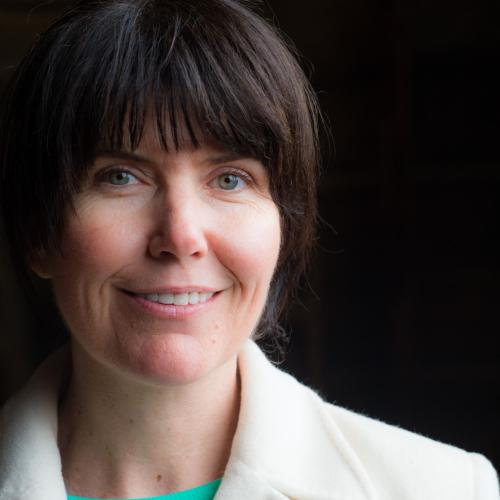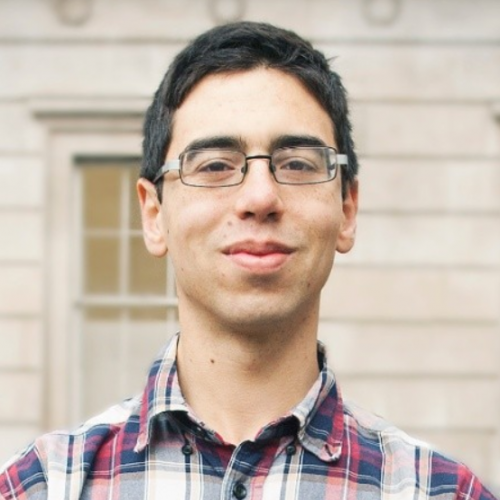 Dawn Howard
Dawn Howard Chief Executive Officer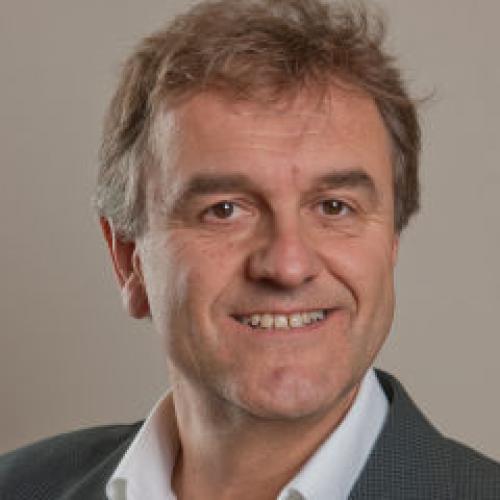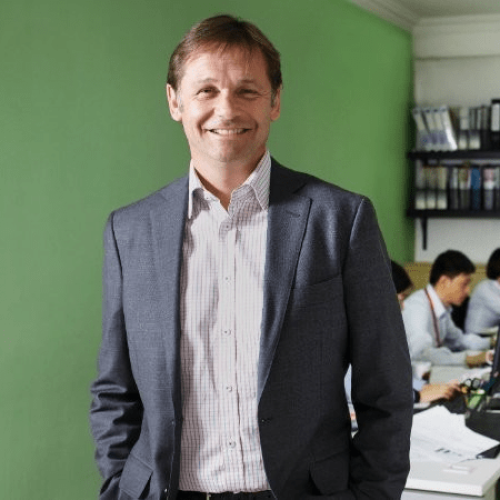 Michael Boddington
AARTD - Asian Agribusiness Recruitment Training & Development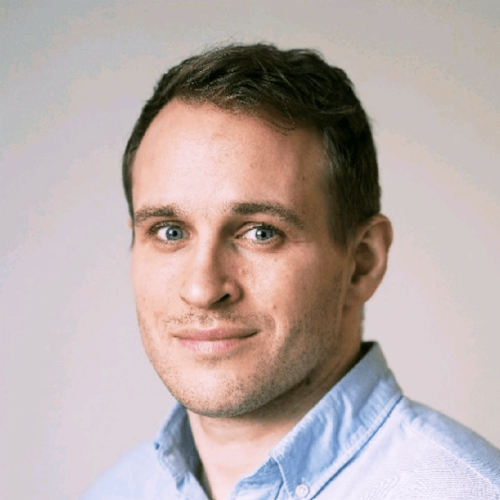 Dr. Lawrence Brown
Senior Technical and Account Manager
Dr Lawrence Brown is a Sector Specialist (Animal Sciences & Aquaculture) for the Department for International Trade. His main focus is on inward investment into the UK but also assists with trade. Lawrence is a qualified veterinary surgeon and consultant, working with private and public sector clients through his consultancy company LJB Veterinary Services Ltd. He is an elected member of the British Veterinary Association's (BVA) Scottish Council and is studying for an Executive MBA at the University of Edinburgh.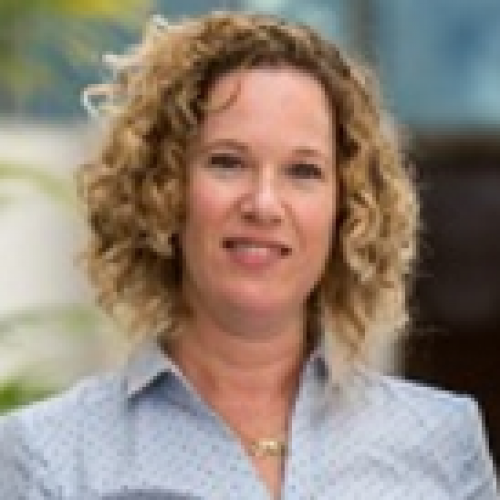 Sarai Kemp
As VP Business Development for Trendlines Agrifood (Israel) since 2012 and VP Deal Flow for the Trendlines Agrifood Fund (Singapore), Sarai Kemp is responsible for sourcing start-ups, evaluating opportunities, negotiating, and closing investments and working with portfolio companies post-investment. Sarai is a board member on Hargol FoodTech, AgroScout, FruitSpec and AlgaHealth.
Sarai brings more than 20 years' experience in agricultural, consumer goods, and high-tech industries, including in sales, marketing, and business development for international companies such as Afimilk and Keter Plastic. She has worked intensively with companies in East Asia.
Sarai received an MBA from Haifa University and a B.A. from Tel Aviv University.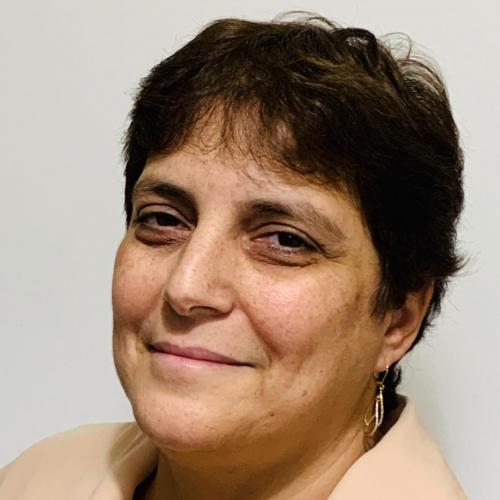 Dganit Vered
Chair of the board and VP Business Development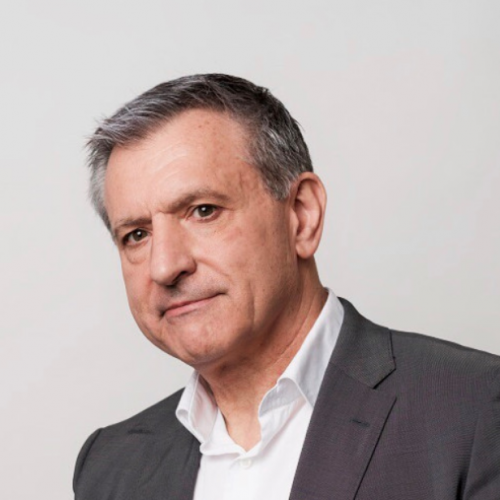 Laurent Genet
Chief Strategy Officer, Member of Executive Board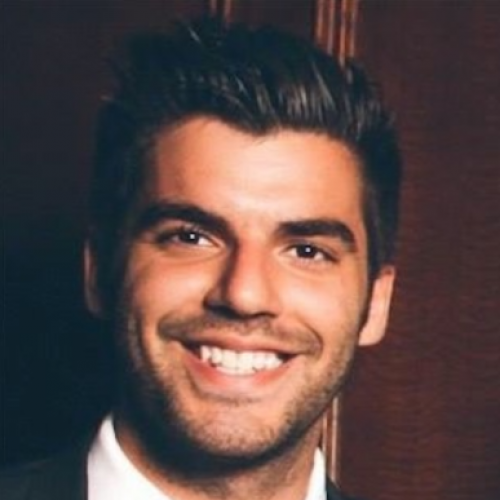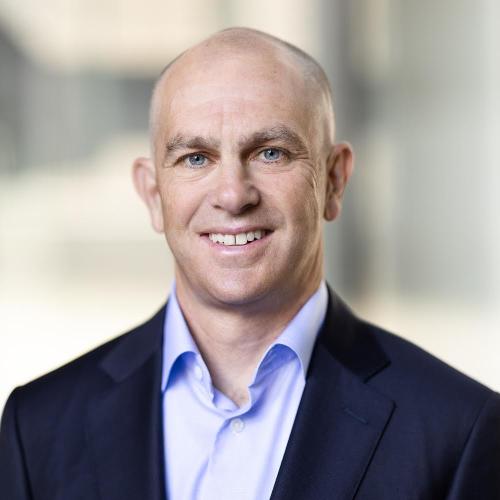 Robert Kelly
Senior Vice President, Commercial Leader for EURAM Region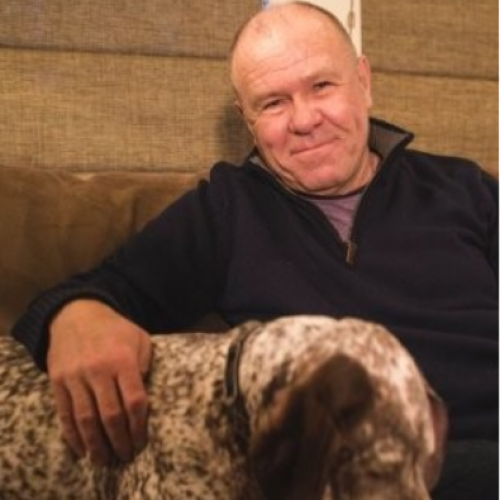 Shane Kelly
Destination Pet Holdings, LLC
Apply for the 2020 innovation Showcase
Applications for the innovation showcase have now closed. You can download the finalist announcement in the resources section below.  
What's new for 2020?
This year, 20 emerging companies will present in two separate showcases that will run across the show:
10 start-ups will present their innovations in the companion animal & pet care space.

10 start-ups will present their innovations in the production animal & animal agri-tech space.

Showcase applicants are eligible for a discounted ticket to come and meet the investors face-to-face.

Photo Gallery
Photos from February 2019 are now available to download and share - view the full photo gallery here.

The Agenda
You can download our latest agenda here.
Simply fill in this form and we'll send you a PDF version immediately. We need some information to know where to send the file and how to address our email to you.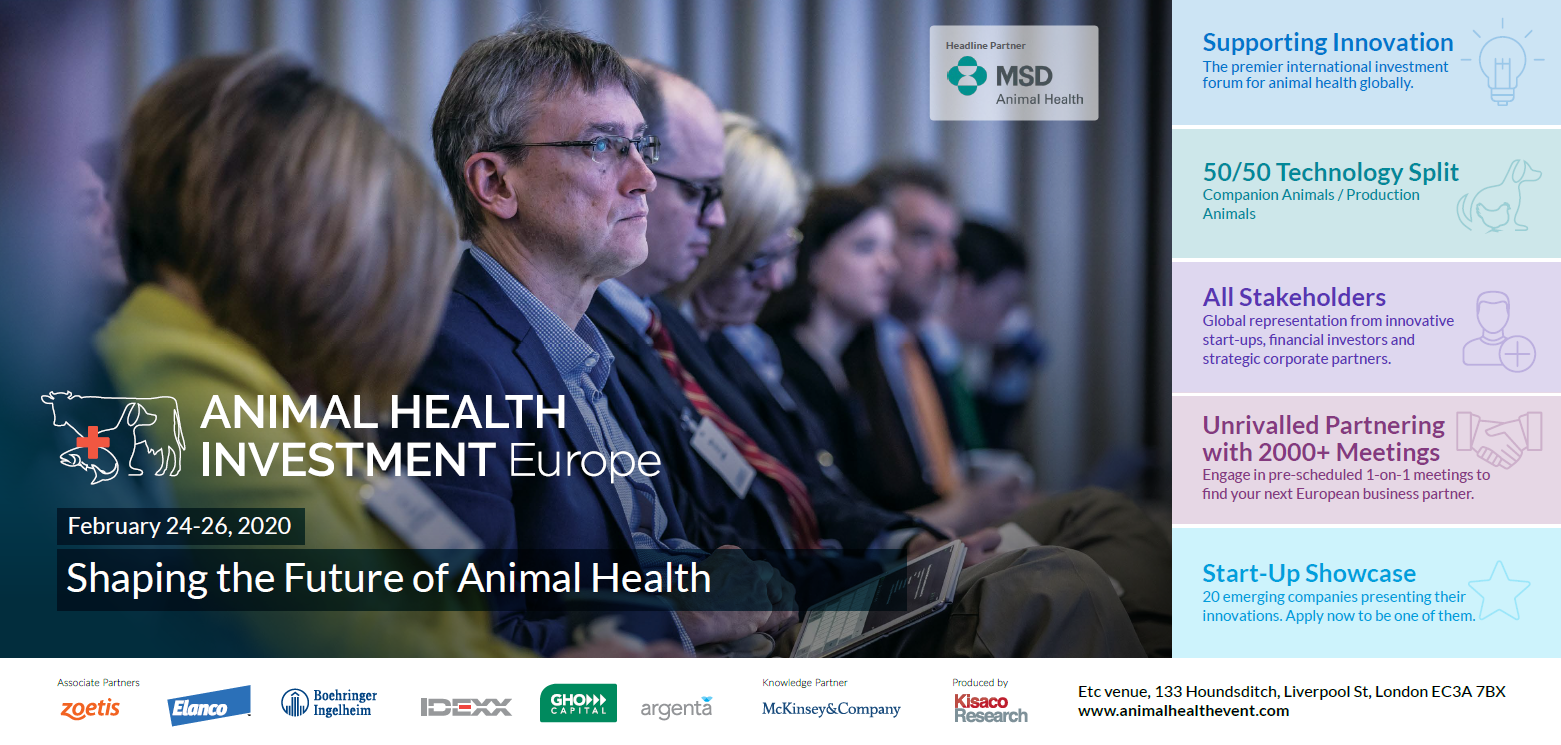 Download the 2020 Agenda
Partners
Animal Health Investment Europe is supported by the most influential bodies across the Animal Health, Nutrition and Veterinary industries.
Be one of them, communicate about the event to your network, spread the word and become a Supporter of the Animal Health Investment series.
Partner With Us
Based on your objectives, we can create bespoke packages designed specifically for you – from presenting your expertise on the main stage, to hosting a private dinner. You can partner with us showcase your brand and make valuable new connections. Opportunities predominantly lie in 3 main categories: Thought Leadership, Branding & Networking.
To discuss your objectives and partnership opportunities please contact [email protected]
Interested in a media partnership?
We'd love to hear from you and how we can support one another to connect with the industry. Contact [email protected]
Press Partnerships
Whether you are an association, embassy, industry body or publication, we can offer a tailored marketing partnership to suit your needs. As a Media Partner we can:
Promote your organisation as an event partner across all conference materials, including the website, brochure, emails and on-site programme
Offer your members or readers a discount on their registration fee for Animal Health Investment Europe
Provide one free press pass to attend
Distribute promotional materials at the conference
If you are a registered industry journalist or member of the press and would like to arrange an interview with a speaker or to discuss the event please contact:
Sarah Rowlands
Marketing Manager
T: +44 (0)203 696 2920
E: sarah.rowlands[@]kisacoresearch.com
Venue
Etc.venues 133 Houndsditch, London, UK
Great news! With over 430 people at the event this February, Animal Health Investment Europe has outgrown its usual venue. For 2020 we will be moving to another great central London location near Liverpool Street station:
Etc.venues 133 Houndstitch
London
EC3A 7BX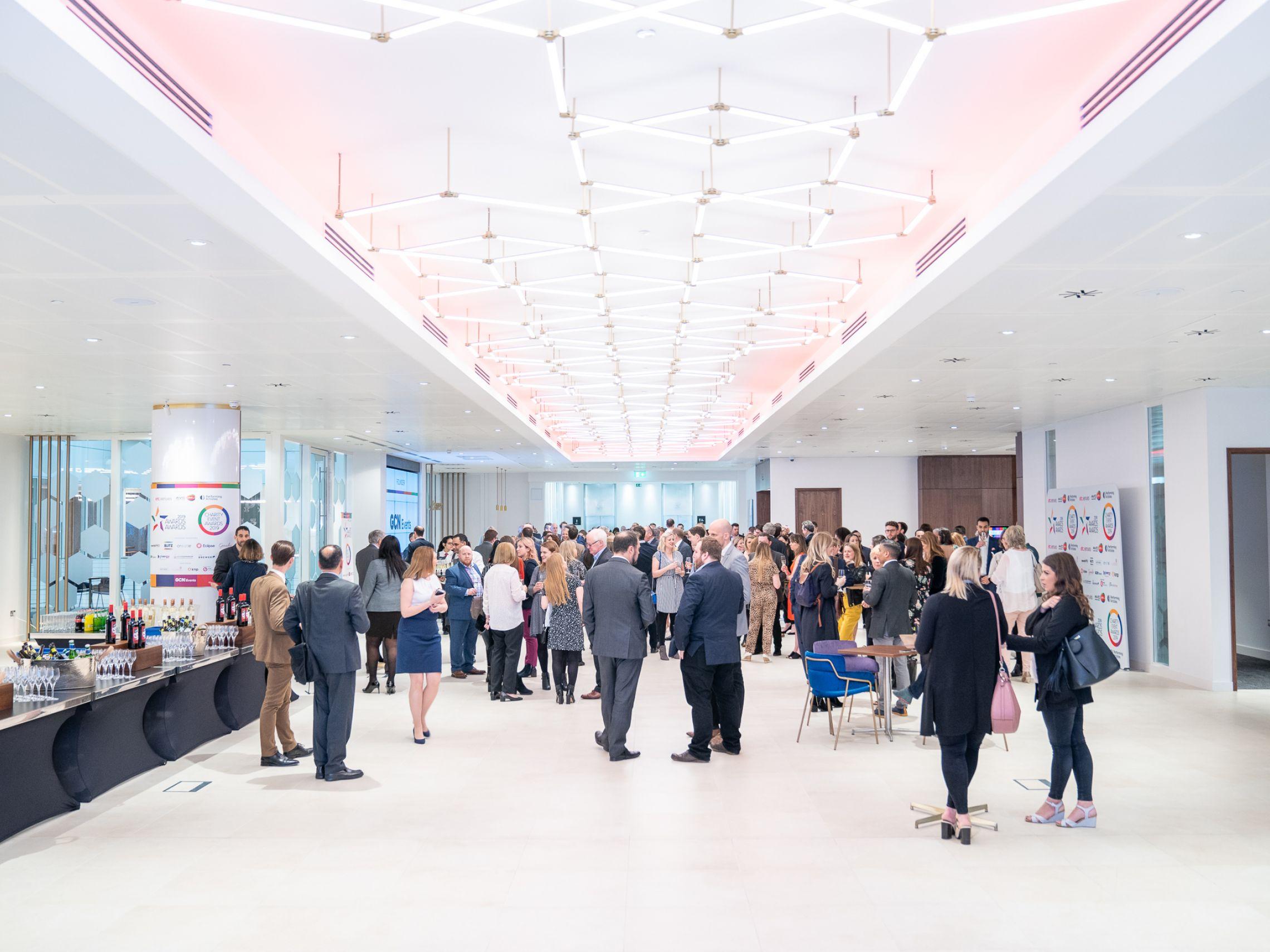 The Tower Hotel, St Katherine's Way, London E1W 1LD   (0.8 mile from etc Houndsditch)
Rate: £160.00 includes vat and English breakfast
To book: call + 44 (0) 207 523 5063 or
Email: [email protected]
Quote block ref: KISA230220FC
Book by: 26 January 2020
ACCOMMODATION
Clayton Hotel
10 Drum St, London E1 7AT (0.4 mile from etc Houndsditch)
Rate: £195.00 includes vat & breakfast
To book a room please email: [email protected]
When booking, quote reference KISACO-7280763
Please book by 26th January 2020
Visit website for more details.
The Tower Hotel
St Katherine's Way, London E1W 1LD   (0.8 mile from etc Houndsditch)
Rate: £160.00 includes vat and English breakfast
To book a room please call + 44 (0) 207 523 5063
Or email: [email protected]
When booking, quote reference KISA230220FC
Please book by 26th January 2020
 Visit website for more details.
Holiday Inn Whitechapel
5 Cavell St, London E1 2BP (1.1 mile from etc Houndsditch)
23rd February - £110.00 inc vat & English breakfast
24th February - £150.00 inc vat & English breakfast
25th February - £189.00 inc vat & English breakfast
To book online click here and quote: GA1 Limited KISACO
Please book by 24th January 2020
Visit website for more details.
Payment Terms for Animal Health Investment Europe:
Please note that a £49 processing fee will apply to any invoices requested.
Any questions about your registration, please call +44 (0)20 3696 2920 or email us at 

[email protected]

.
All Prices are in GBP
All Early Bird discount prices, including Group Discounts, must be paid in full by deadlines provided above.
No discounts or offers can be combined.
Please view our Cancellation Policy.
Emerging Companies are defined as early to mid-stage animal health pharmaceutical or biotech companies that are actively seeking financial investment or product licensing/acquisition. They must be engaged with this company on a full time basis. Those offering consultancy or market intelligence services do not qualify for this rate.
Please Note: No additional discounts are available on 'Emerging Company' pricing.
About Kisaco Research
Kisaco Research produces, designs and hosts B2B industry conferences, exhibitions and communities – focused on a specialized selection of topic areas.
Meet industry peers that will help build a career-changing network for life.
Learn from the mistakes of your peers as much as their successes—ambitious industry stalwarts who are happy to share not just what has made them successful so far but also their plans for future proofing their companies.
Note down the inspired insight that will form the foundation for future strategies and roadmaps, both at our events and through our online communities.
Invest both in your company growth and your own personal development by signing up to one of our events and get started.