Why Attend?
Animal Health, Nutrition and Technology Innovation Europe is the sector's premier innovation summit, showcasing the most exciting emerging companies and connecting them with investors and strategic partners.
Our mission is to engage all key participants in the value chain so we can address the full scope of how animal health impacts pet owners, veterinarians, and farmers today.

We would be delighted for you to join us as we address the challenges and opportunities for innovation in our ever-evolving industry.
Emerging Companies Presenting
Private Meetings per person
Innovation Showcase
The Innovation Showcase will return in 2024.
The showcase is a unique opportunity for emerging companies with amazing technology to present in front of the industry's most influential figures and investors. 
We'll be opening 2024 applications soon so make sure you check back in! 

2023 Speakers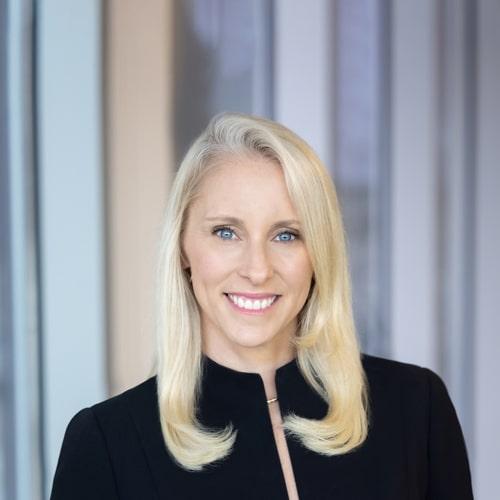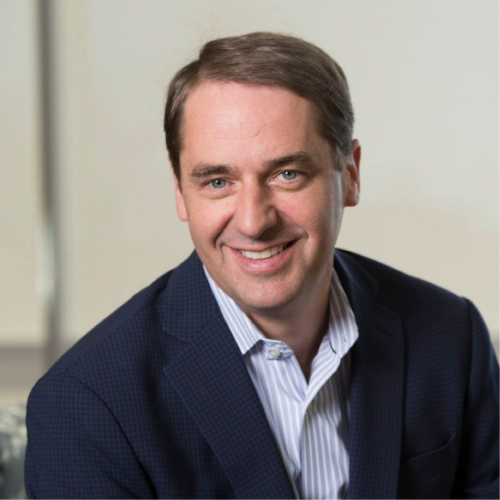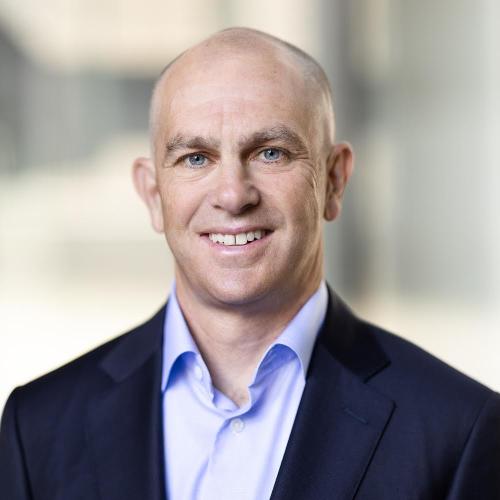 Robert Kelly
Senior Vice President, Commercial Leader for EURAM Region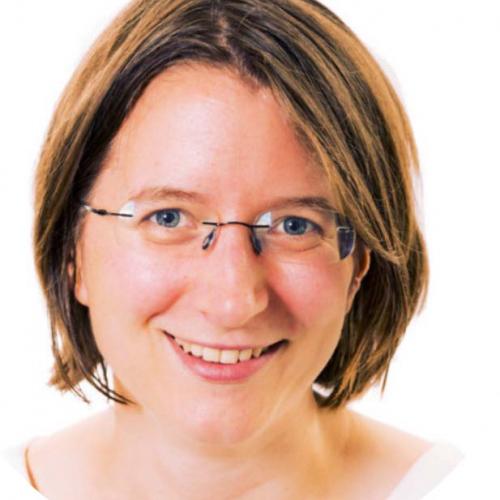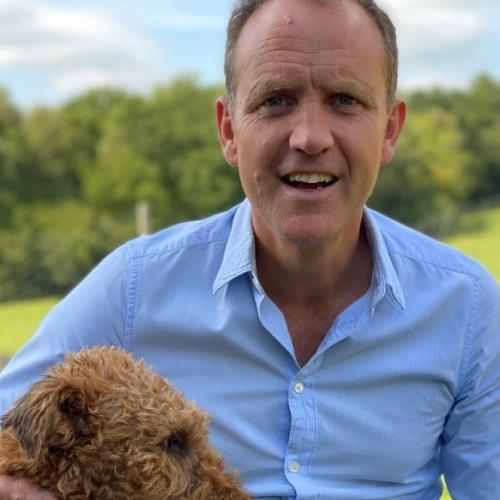 Matt Dobbs
Global Chief Medical Officer
Simon Doherty
Queen's University Belfast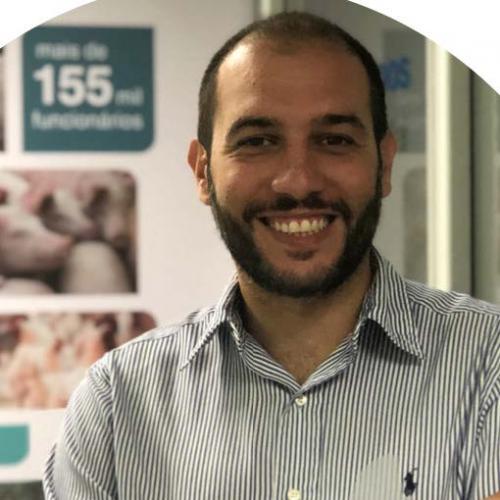 Vinicius Chiappetta
Global Commercial Director – Cargill Digital Solutions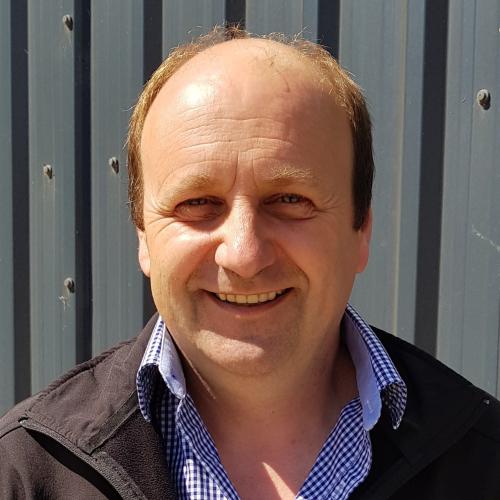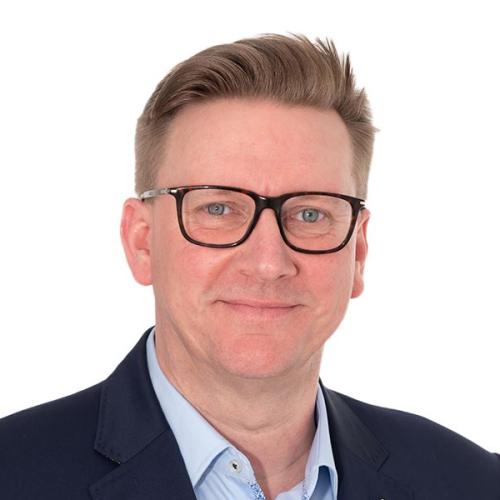 Jamie Brannan
EVP and President International Operations and Aquaculture
Julia Stephanus
Julia Stephanus is a 30 year veteran of the veterinary pharmaceutical industry. Currently Julia is President of Avviare, a consulting firm specializing in supporting veterinary focused start-ups.
Julia has been involved in the development and launch of 28 veterinary products. She has been a senior executive in two start-up pharmaceutical companies (Aratana Therapeutics and Summit VetPharm), and held key positions at multi-nationals including Pfizer (now Zoetis) and its legacy companies.
As Chief Commercial Officer of Aratana Julia provided the commercial leadership resulting in a successful IPO (NASDAQ:PETX), high-impact corporate branding, innovative go-to-market strategies for five therapeutics and the staffing of the inaugural commercial organization.
As founder and CEO of Summit VetPharm, Julia developed and launched a new line of companion animal parasiticides, grew the company to a cash flow positive position with 85 employees in five years and divested the company to Ceva Animal Health in 2010. A graduate of Indiana University, she has continued her executive training at Harvard, Columbia, University of Chicago and the Wharton School of Business.
Ellen de Brabander
Executive Vice President R&D and Innovation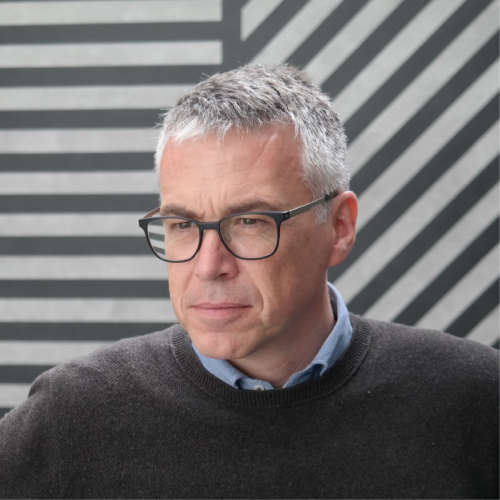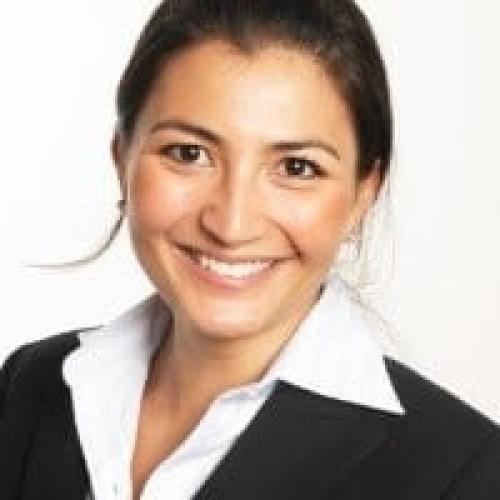 Justine Conway
Global Head of Business Development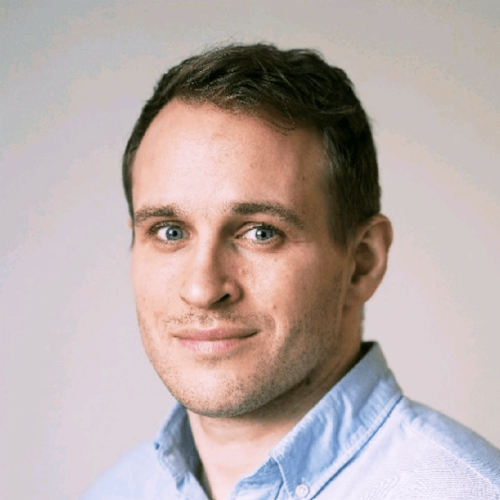 Lawrence Brown
Senior Technical and Account Manager
Dr Lawrence Brown is a Sector Specialist (Animal Sciences & Aquaculture) for the Department for International Trade. His main focus is on inward investment into the UK but also assists with trade. Lawrence is a qualified veterinary surgeon and consultant, working with private and public sector clients through his consultancy company LJB Veterinary Services Ltd. He is an elected member of the British Veterinary Association's (BVA) Scottish Council and is studying for an Executive MBA at the University of Edinburgh.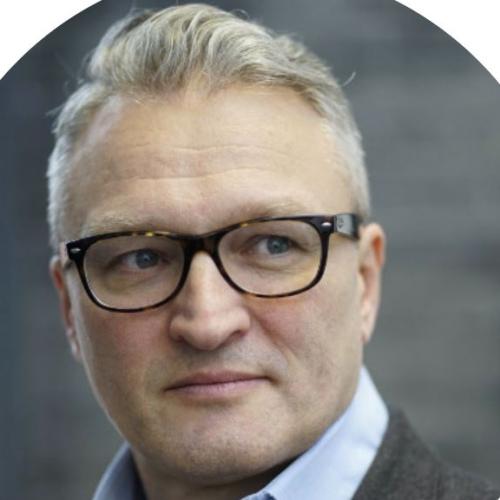 Ivan Farneti
Ivan has been an active venture capital investor for the last 20 years and he is the co-founder of Five Seasons Ventures, the first European venture fund fully focused on Foodtech.
He is passionate about product and technology innovation aimed at solving big challenges in the food industry: from alternative sources of proteins, to functional foods, from new models of food distribution to the reduction of food waste. At Five Seasons he invested in Tropic Biosciences (plants gene editing), Butternut Box (DNVB pet nutrition), THIS.co (plant-based meat alternatives), Cortilia (D2C fresh food retailer), YFood Labs (balanced meal replacements), Just Spices (D2C spices), Yamo (D2C fresh baby food) and La Fourche (D2C organic groceries).
His experience from previous venture funds in London, includes structuring investments, organizational and strategy development, setting up governance for growth and planning for successful exits. He was an early stage investor in Everbridge, Inc. (Nasdaq: EVBG), Tridion (acq. by SDL Plc), Gomez (acq. by Compuware), among others.
In his spare time he enjoys family life, cooking, fly fishing, and practicing jiu-jitsu with his son Adam.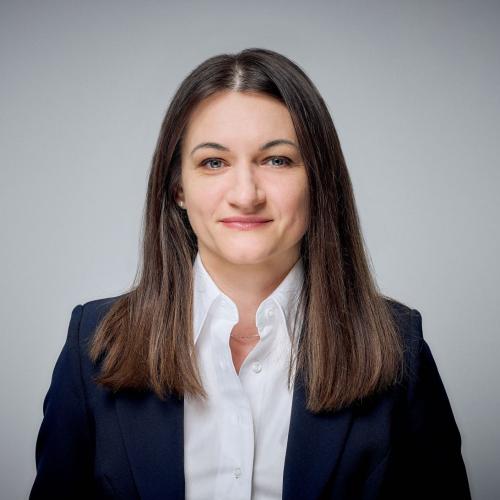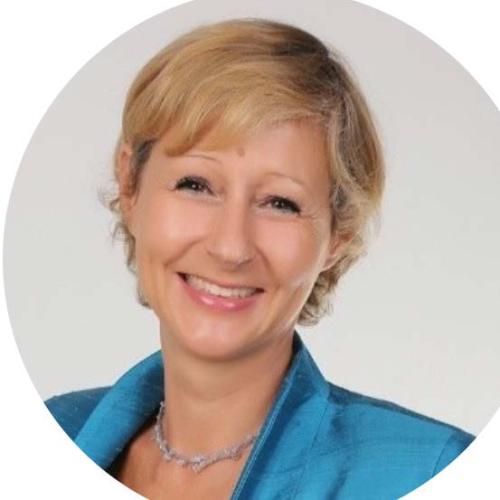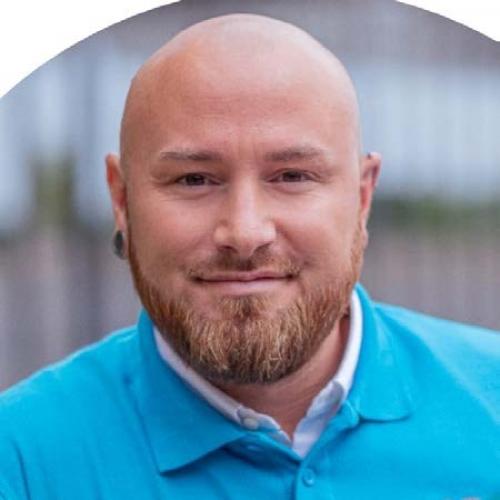 Richard Casey
World Small Animal Veterinary Association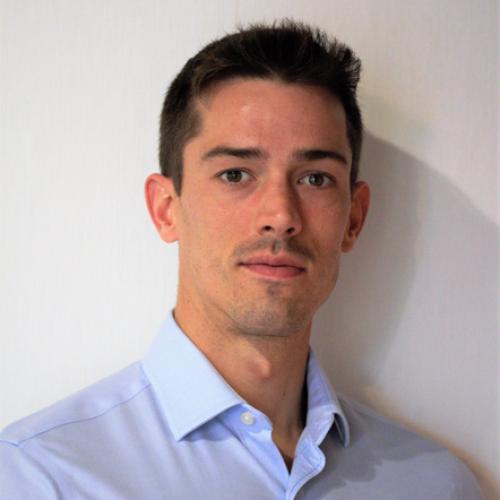 Samuel Laing
Technology Development Officer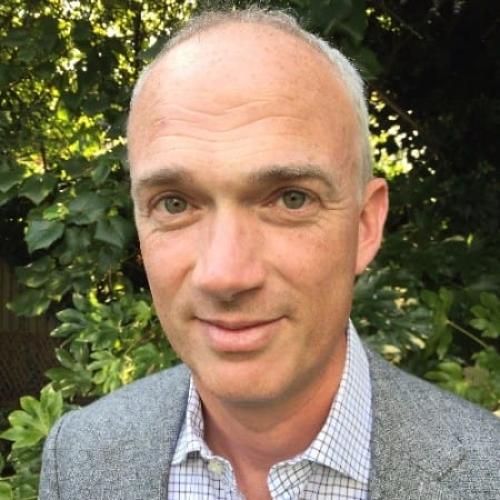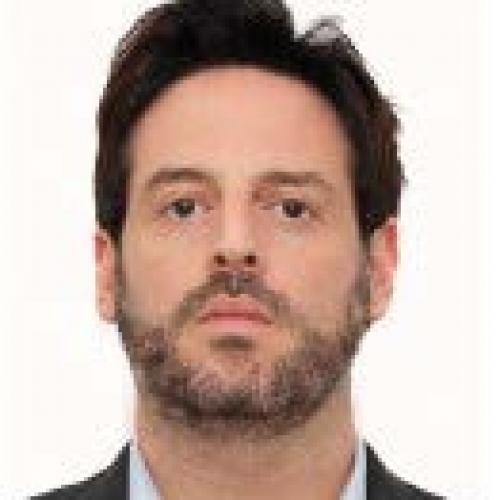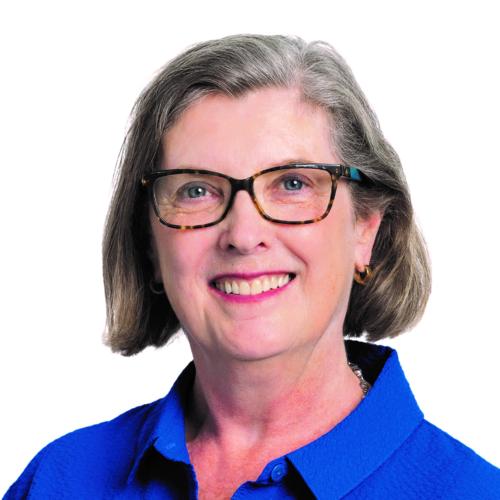 Linda Rhodes
VMD, PhD, Independent and ex-CSO
Independent Animal Health
Dr. Rhodes has 28 years of accomplishments in human and animal drug discovery, development, biomedical research, and clinical veterinary medicine.
Dr. Rhodes was educated at the University of Pennsylvania School of Veterinary Medicine (VMD) and Cornell University (PhD). She has 28 years of accomplishments in human and animal drug discovery, development, biomedical research, and clinical veterinary medicine. She has an extensive background in physiology, veterinary medicine, and molecular biology. As a senior research fellow at Merck Research Laboratories for 10 years, she led pre-clinical biology evaluation of several marketed human drugs. Dr. Rhodes practiced clinical veterinary medicine for five years, with experience in both companion and farm animal practice. She worked for Merial Ltd. as director of development projects, leading project teams developing novel compounds for a variety of indications and headed new technology assessment, leading the evaluation of licensing opportunities. In April 2001, she formed AlcheraBio, a consulting, marketing, communications and contract research firm specializing in developing new drugs for animals, working with biotechnology and animal health companies, with clients in the US, European Union, Canada and Australia. AlcheraBio was acquired in 2008 by Argenta, and in 2011, Dr. Rhodes accepted a position as CEO of Aratana Therapeutics, a company developing innovative new medicines for dogs and cats, and subsequently, when the company became public (PETX) served as its Chief Scientific Officer. During her tenure, development was completed on three new pet therapeutics: two new molecules with novel mechanisms of actions were approved by the FDA, and a third drug had FDA registration completed and was approved in August, 2016. She is currently retired and an independent consultant. She is a member of the Board of Directors of ImmuCell (NASDAQ: ICCC) and the Alliance for Contraception in Dogs and Cats, serves on the Scientific Advisory Board of the Found Animals Foundation. She is an adjunct faculty member in the Graduate Animal Science program at Rutgers University.
Jo Malone
Jo qualified from Glasgow vet school in 1998, she has been actively involved in both clinical and all business aspects of veterinary life throughout her career. Jo has worked for Minster Vets for the last 16 years focusing on small animal clinical practice.
In the last 10 years she has become increasingly involved in managing the practice alongside her clinical role. Being instrumental in growing the practice, improving performance and developing the people within the practice. Jo is passionate about the veterinary profession and the people involved in it.
In 2015 she became Managing Director of VetPartners and then CEO in 2016.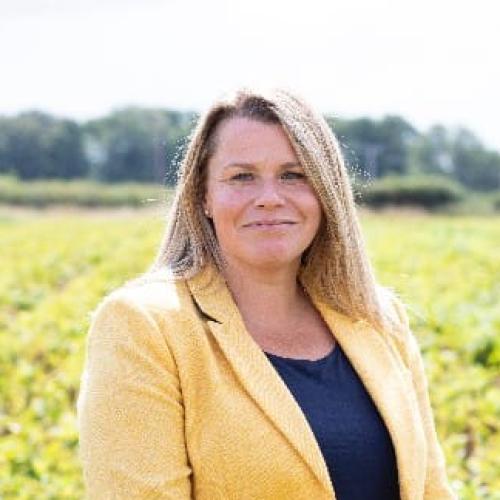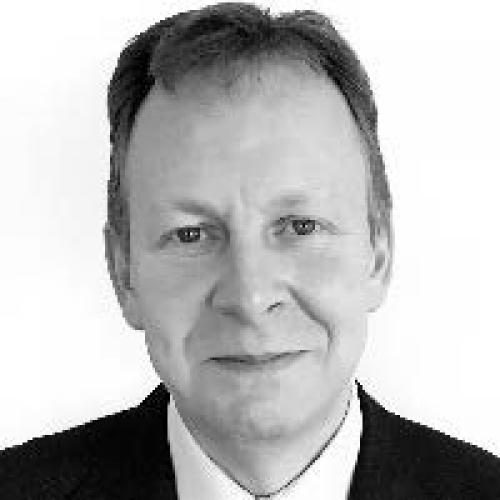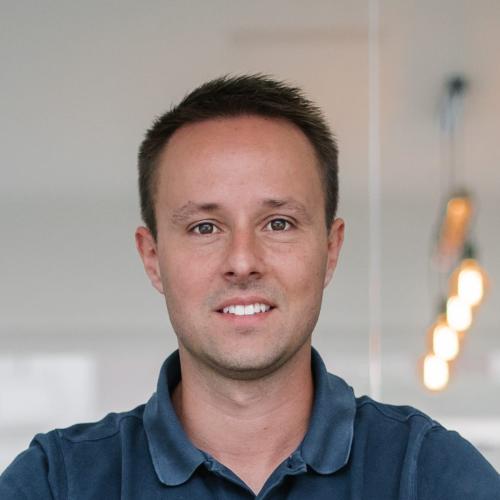 Andre Jordao
Andre is an experienced entrepreneur and the CEO of Barkyn, a pet food subscription combining personalised food and telemedicine, growing in multiple European countries.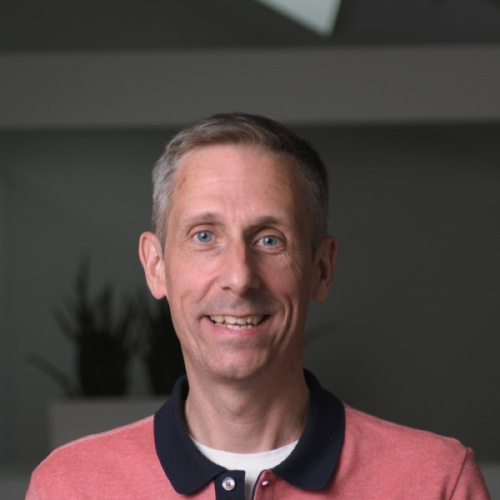 Cees Jan Hollander
Global Farming Expertise Manager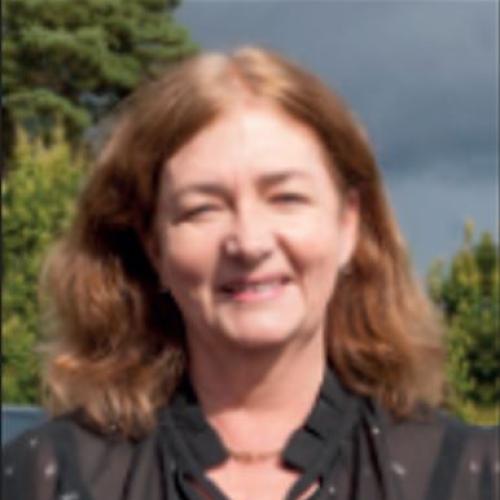 Julie Fitzpatrick
Moredun Research Institute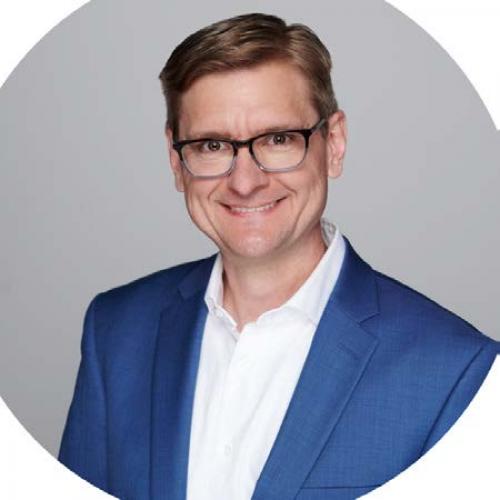 Bradley Ringeisen
Innovative Genomics Institute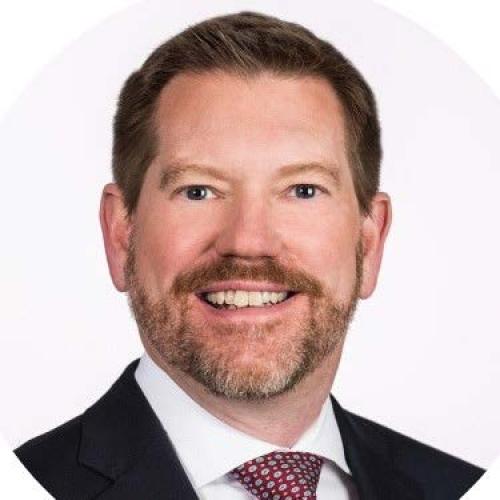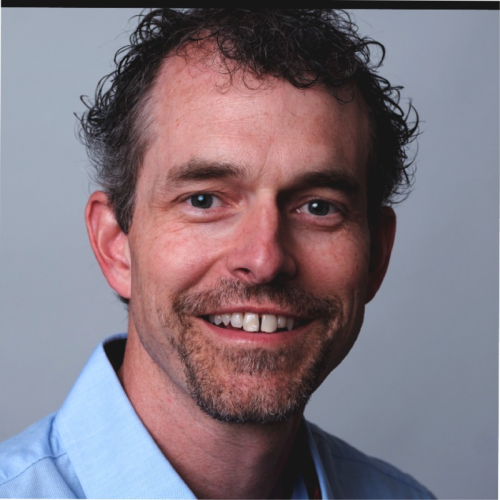 Jason Johnson
President & Global Chief Medical Officer
Julie Lawless
Lawless Strategic Communications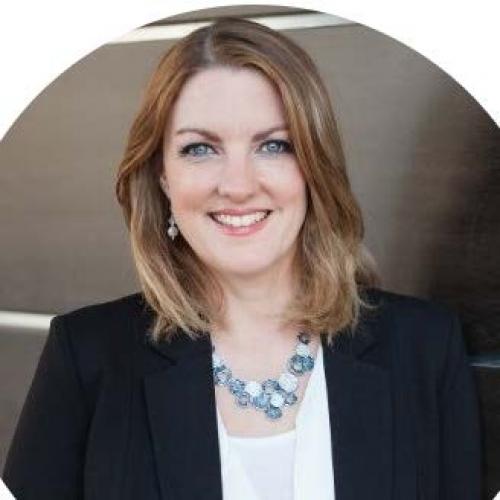 Kate Price
Executive Coach and Organizational Development Consultant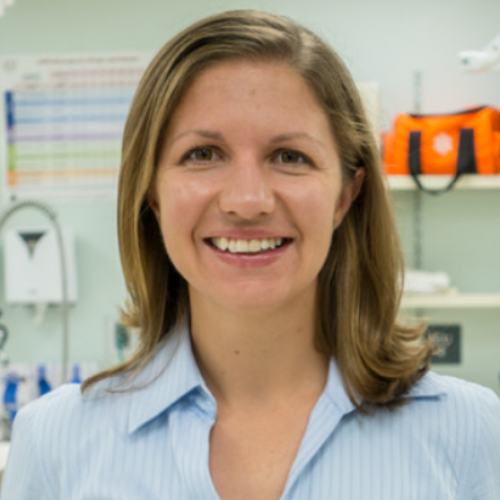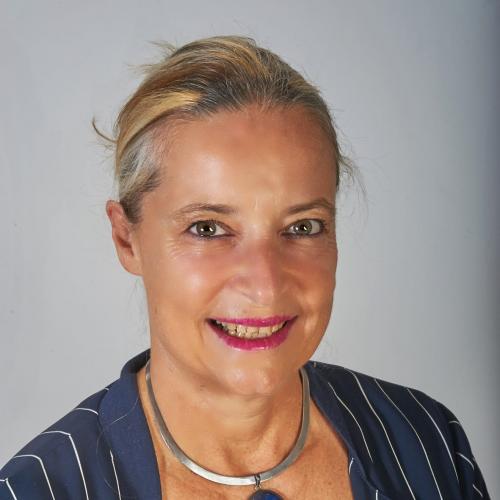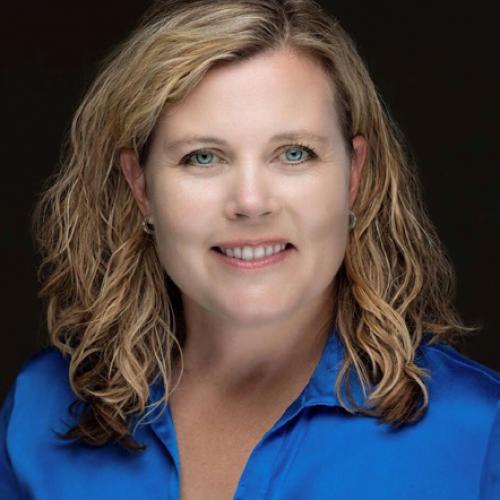 Christie Chavis
Vice President, Animal Nutrition and Health Performance Solutions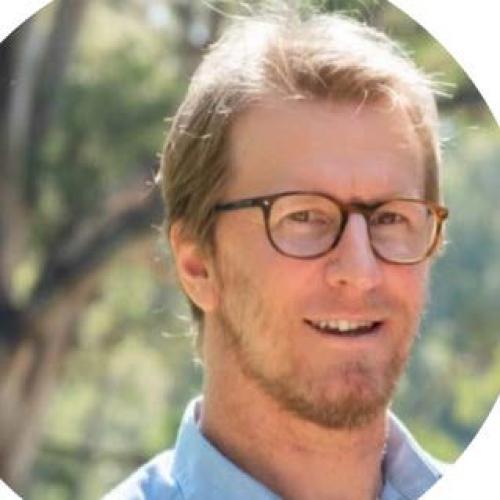 Hayden Montgomery
Agriculture Programme Director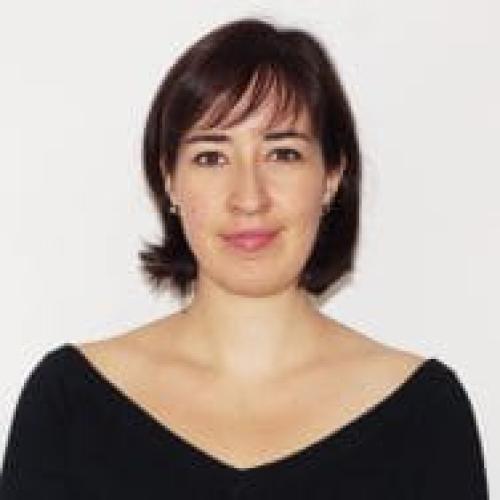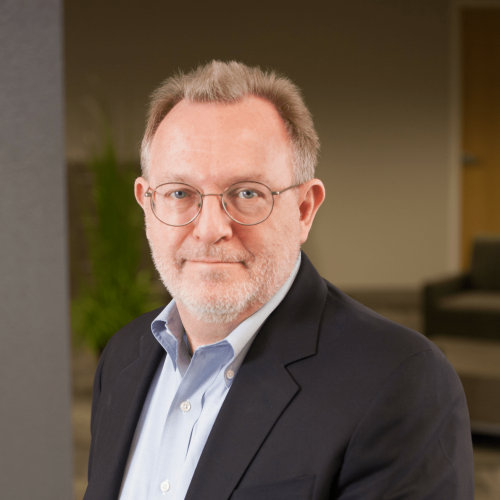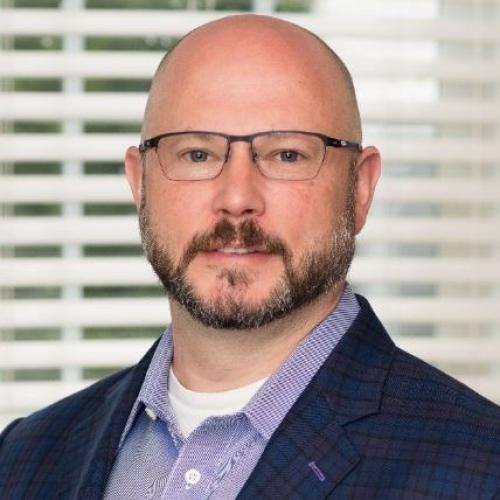 Greg Blair
Vice President of Business Development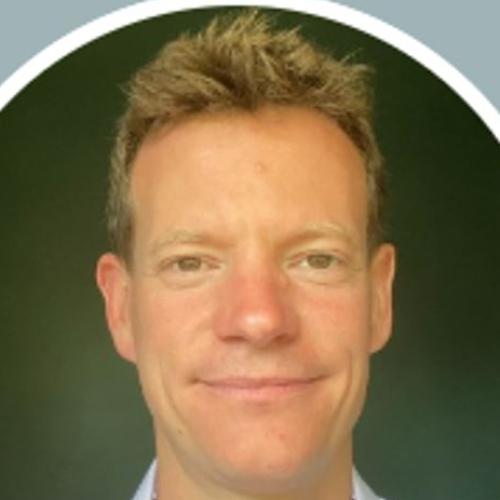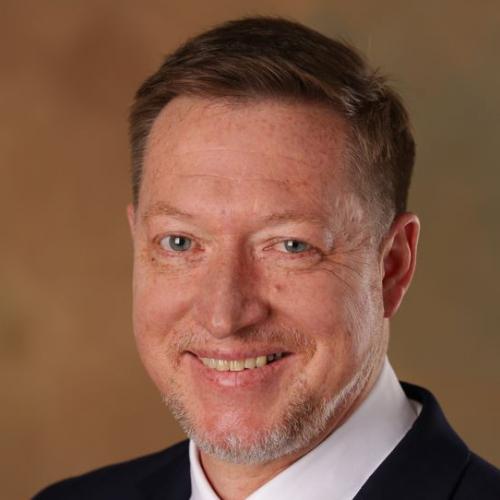 Brian Lindsay
Dairy Sustainability Framework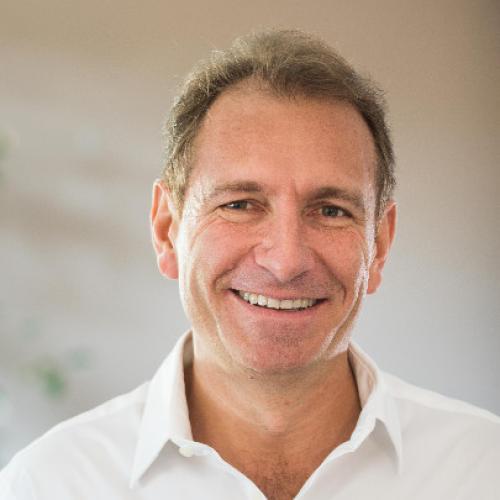 Sébastien Huron
Chairman of the Executive Board and CEO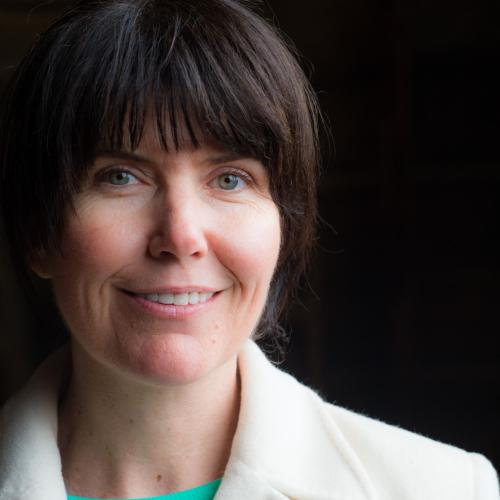 Catriona Curtis
Group Sustainability and Social Value Manager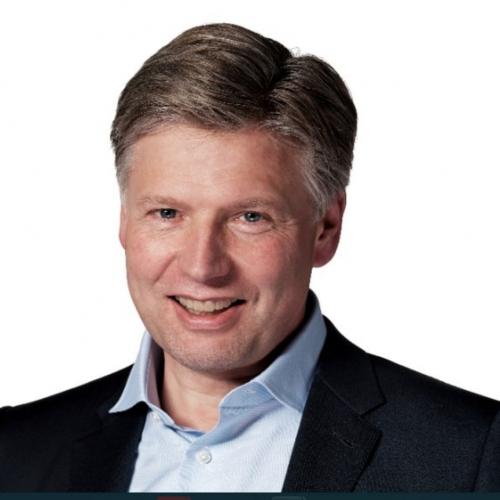 Sven Smit
McKinsey Global Institute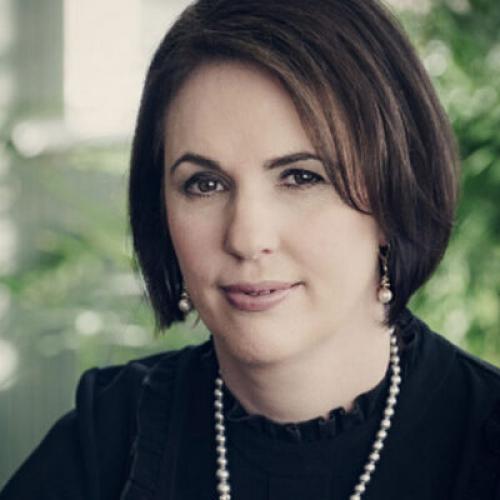 Nicky Deasy
Investment Committee Member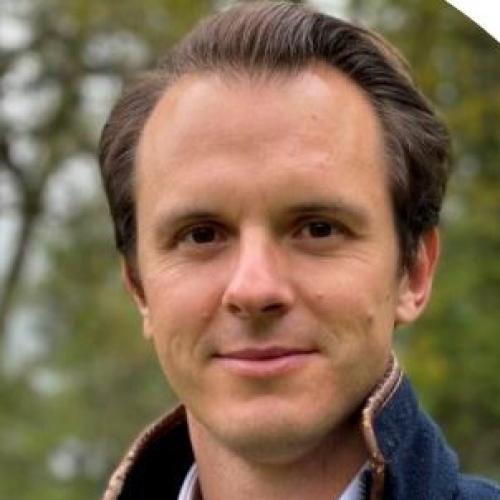 Bruce Truman
BLT Technology & Innovation Group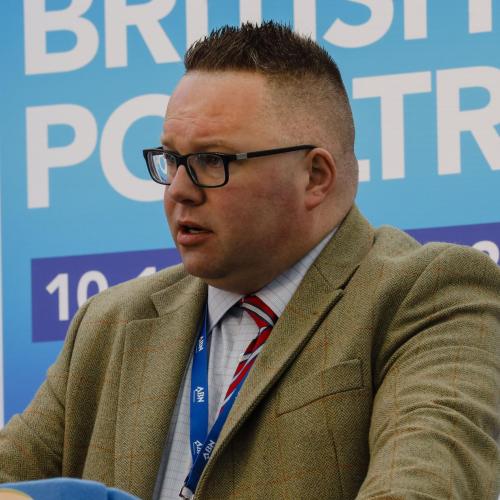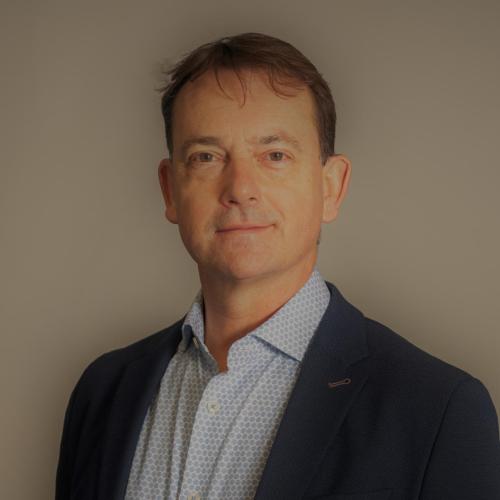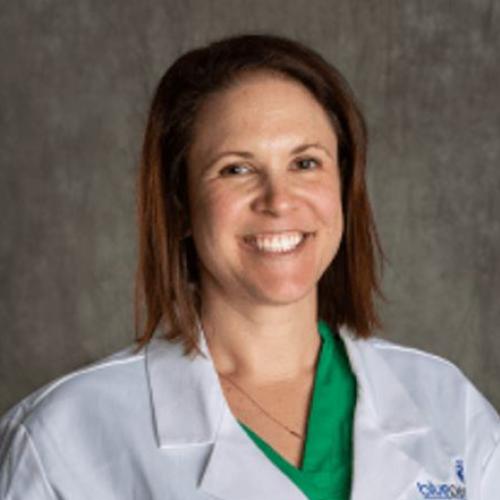 Dr. Lenore Bacek
Senior Director of Clinical Affairs
BluePearl Veterinary Hospital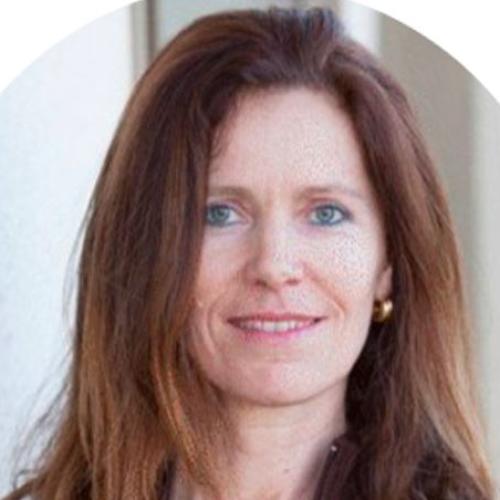 Marie-Paul Lachaud
Referent Animal Health R&D
Marie-Paul Lachaud, DVM is Head of Program Management Europe at Aratana Therapeutics. Her responsibilities include coordinating the process leading to regulatory approval by the European Medicines Agency for Aratana's products targeted at unmet medical needs in cats and dogs.

Prior to joining Aratana, Dr. Lachaud served the veterinary pharmaceutical industry as an experienced consultant, with a specific focus on international drug clinical development.

From 2000 to 2008, Dr. Lachaud was the European animal health director at ICON Clinical Research in Paris, France. In 1990, she co-founded PROTOCOLE, the first European veterinary consultancy and contract research organization focused on drug clinical development and regulatory affairs, which was acquired by ICON in 2000.

Dr. Lachaud has been involved in transitioning human drugs to meet unmet needs in veterinary medicine for years. Her work has resulted in significant animal health product approvals in Europe and the United-States for companion animals in a number of innovative therapeutic areas, including reproduction, chronic heart failure, chronic kidney disease, pain management, oncology and neurobehavioral disorders.

She received her veterinary degree from Alfort National Veterinary School in Paris and her doctorate in veterinary medicine from the University of Paris, France.
Marijn Hendrickx
TerraProtein Equity Proteins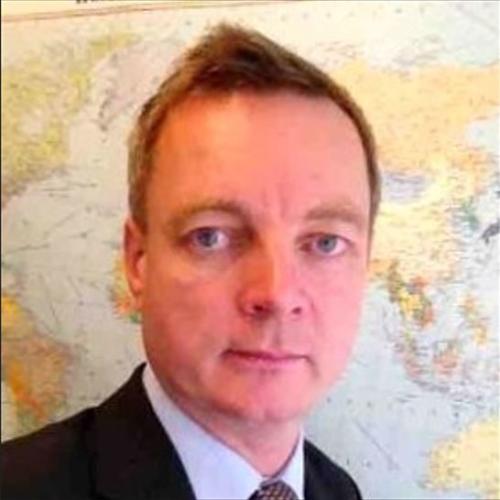 Rob Readnour
Mountain Group Capital Partners
Dr. Readnour currently serves on or has visitation rights to the following companies: AgTech Accelerator, a unique startup accelerator focused on discovering and developing emerging agricultural technology companies, Skyline Vet Pharma, a company that is developing veterinary pharmaceuticals using proven delivery technologies to reformulate drugs with established animal health markets, and Boragen, a company that is developing small molecule approaches focused on leveraging the unique chemical properties of boron chemistry, both in crop protection and animal health.
Prior to joining MGP, Dr. Readnour worked at Elanco Animal Health for 27 years. During his Elanco tenure, he held several senior management positions in which he was responsible for developing and executing Elanco's Research and Development strategies for entering several new business areas (companion animal pharmaceuticals, vaccines and enzymes). In 2017, these new business areas accounted for nearly 50% of Elanco's $3.0 billion in sales. Dr. Readnour played an important role in Elanco's acquisition and integration of Novartis Animal Health, Lohmann Animal Health, ChemGen and Janssen Animal Health. Within Elanco, Dr. Readnour led several initiatives to transform Research and Development through the piloting of new approaches to developing animal health products. He developed and led Elanco's new technology scouting, acquisition and due diligence efforts. He pioneered a lean product development model which allowed Elanco to enter new areas of business without significant capital investment. He led initial efforts for Elanco to invest in early stage companies and partner with external funding sources to develop products with minimal initial investment from Elanco. Dr. Readnour served as a member of the Food and Agriculture Section of Bio International Board and as an External Advisory Board member for University of Illinois Animal Science Department.
Prior to entering management in Elanco, Dr. Readnour was an internationally recognized expert on animal health product development, analytical chemistry, human food safety and drug residues with 11 publications and 14 external presentations. Throughout his career, Dr. Readnour was responsible for the development and commercialization of 10 animal health products. Dr. Readnour received his PhD in Analytical Chemistry from University of Illinois in 1990.
Stephen Lesser
Novaquest Capital Management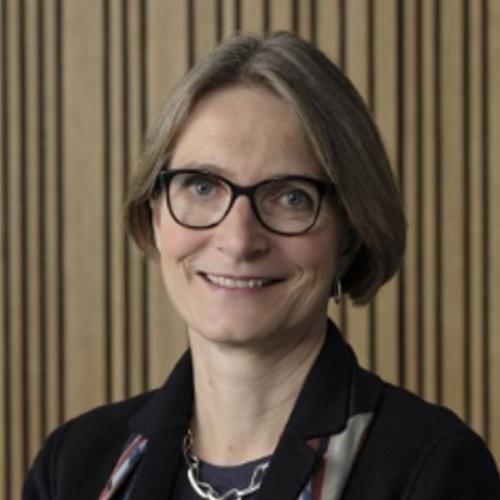 Tina Sejersgård Fanø
Executive Vice President, Agriculture & Industrial BioSolutions
Rimma Driscoll
Executive Vice President and Head of Global Strategy, Commercial and Business Development
Rimma Driscoll is an executive in Global Business Development and Strategic Alliances with 20+ years in the field. Rimma has a depth of experience in a broad range of global transactions including JVs,Strategic Alliances, Collaborations, Acquisitions, Divestitures, Licensing Deals, and Partnerships. This experience span from small Discovery deals to multi-billionaire dollar divestitures. Rimma guides Multi-function teams on the external strategies and then leads all aspects of negotiations, and leverages external relationships to bring transactions to closure. She has worked extensively in Pharmaceuticals, Consumer Healthcare and Consumer Products businesses.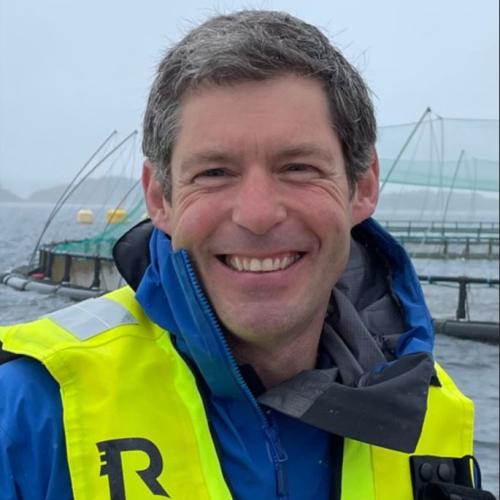 Ben North
Director of Portfolio and Innovation Strategy
Ben holds the position of Director of Portfolio and Innovation Strategy at PHARMAQ, the aquaculture health business of Zoetis. Ben has worked for PHARMAQ since 2008 and held a variety of technical and commercial roles, including 7 years as the Country Manager of PHARMAQ's UK business. In 2017 Ben moved across full time to PHARMAQ's Oslo-based R&D organisation as R&D Portfolio Director, before taking on the current role in 2020, which is focused on delivering an overarching innovation strategy across the continuum of care for aquaculture health.
Before joining PHARMAQ, Ben worked as a post-doctorate researcher at the Stirling University, where he also undertook his PhD. The focus of Ben's research was investigating the impact of husbandry factors such as stocking density and water quality on fish welfare. This research identified operational welfare indicators for fish in commercial aquaculture systems and generated welfare indices by combining a range of objective indicators. Ben also holds a BSc in Marine Biology, an MSc in Aquaculture and in 2018 completed an Executive MBA program at Warwick Business School.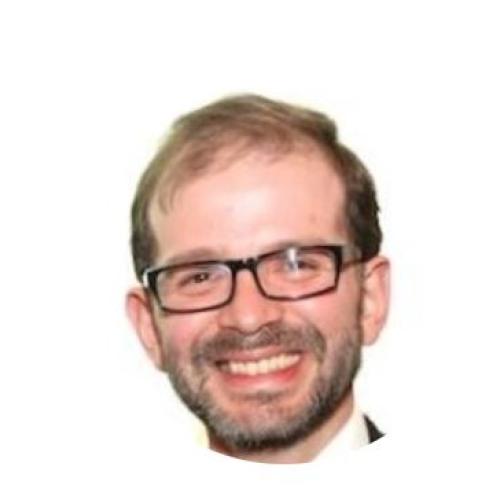 Juan-Carlos Carrillo Peláez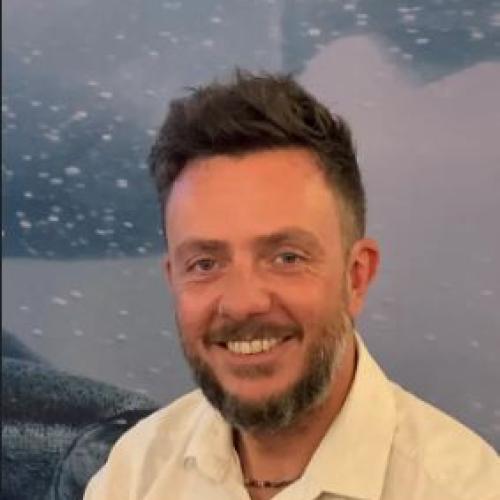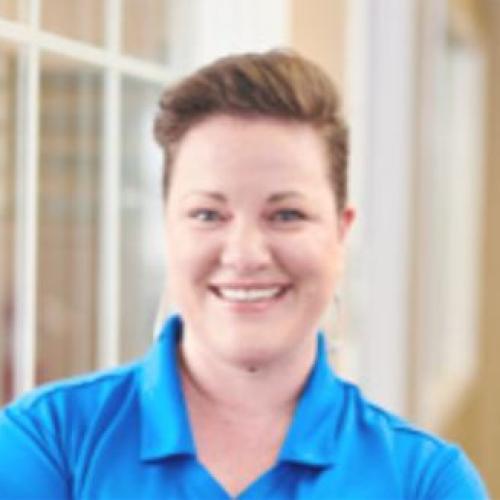 Adrienne Woodward
Manager of Swine – Specialty Product Research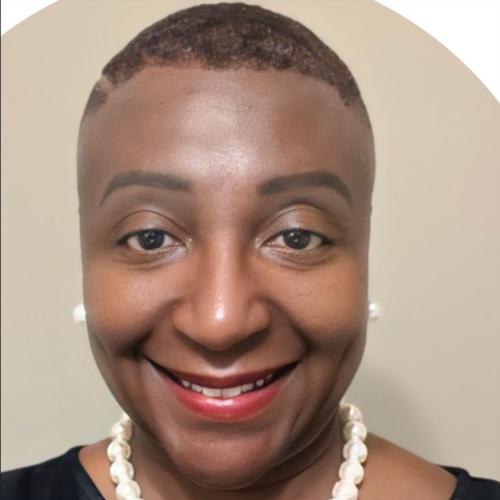 Dr. Kimberly Simmons
Director Global Regulatory Affairs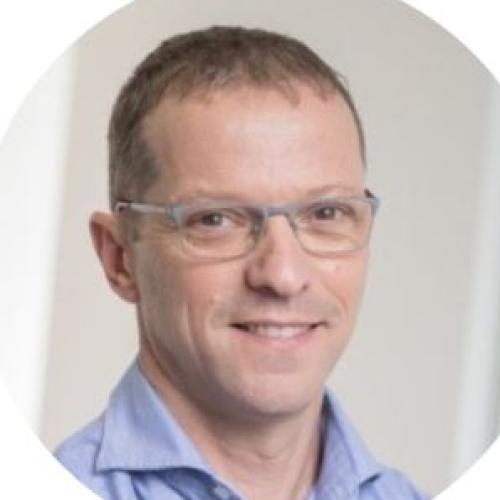 Udi Cohen
MSD Animal Health Technology Labs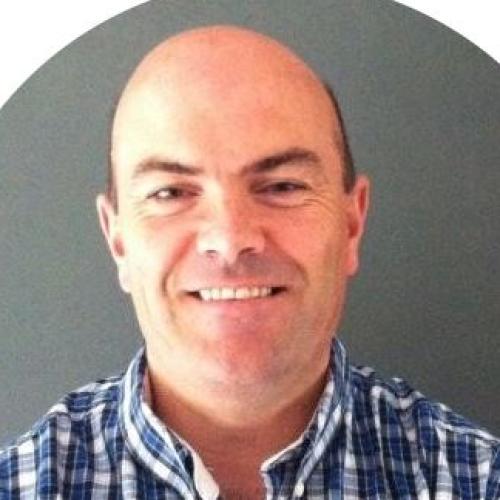 Ian Tarpey
Vice President Biologicals R&D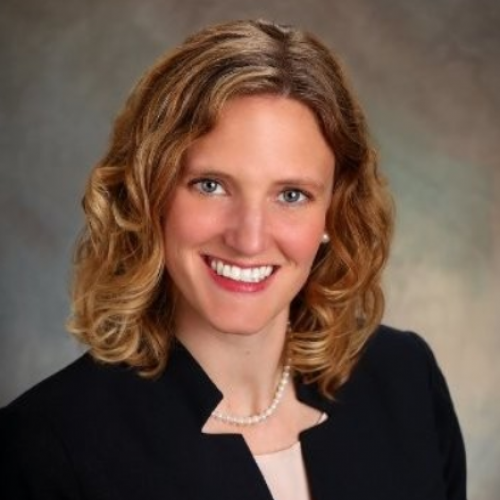 Laurie Hueneke
Executive Director, Animal Health Public Policy & Government Relations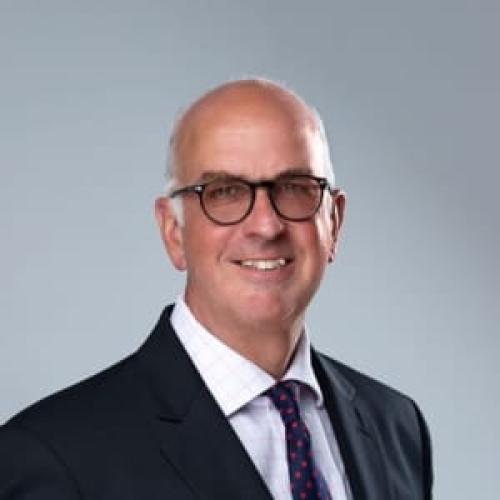 Alan Beynon
SenseHub Poultry, MSD Animal Health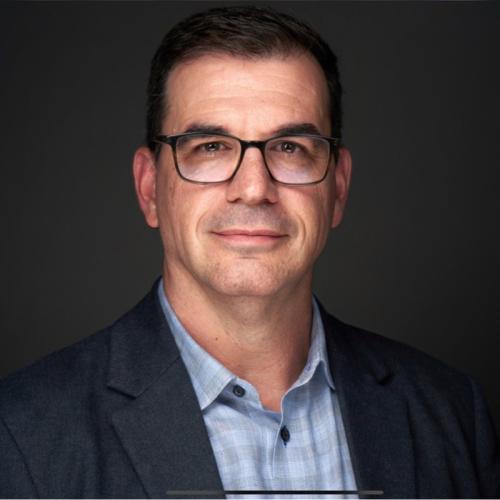 Aaron Schacht
Prior to this role, Mr. Aaron Schacht was the Vice President of Global Research and Development / Regulatory Affairs at Elanco Animal Healthheld. Before that, he held the role of Global Brand Development Leader – Pain in Lilly Biomedicines. He was the global leader for product development and commercialization activities for LY2951742 – Lilly's novel CGRP neutralizing antibody – a new potential treatment for prevention of Migraine and Cluster Headache. In 2012, Schacht joined Lilly Biomedicines as Senior Advisor – Strategy & Business Development for Lilly BioMedicines. His responsibilities included oversight of Therapeutic Strategy development, R&D Portfolio Management, and Business Development for Lilly BioMedicines – Lilly's largest business unit. Past roles included serving as Executive Director, Global External R&D, at Eli Lilly and Company, where he was responsible for implementation of strategies which aim to leverage novel approaches to external partnerships to augment Lilly's access to pharmaceutical innovation as well as Executive Director of LRL (Lilly Research Labs) Strategy, Portfolio Management and Project Management where he was responsible for strategic planning, R&D portfolio and project management. Prior to these roles, he was Director, Innovation Center in the eLilly organization where he focused on the exploration, incubation and implementation of new business models and capabilities relevant to the strategic evolution of the pharmaceutical industry. In 2002, during a short leave from Lilly, Mr. Schacht was co-founder, President and CEO of Artesian Therapeutics, a Gaithersburg, MD cardiovascular drug discovery start-up. Mr. Schacht began his career at Lilly in 1990 as a medicinal chemist, and spent 5 years in the laboratory working to discover pharmaceuticals to treat cardiovascular disorders. Schacht studied Organic chemistry at the University of Illinois, receiving his Bachelors of Science degree in 1990.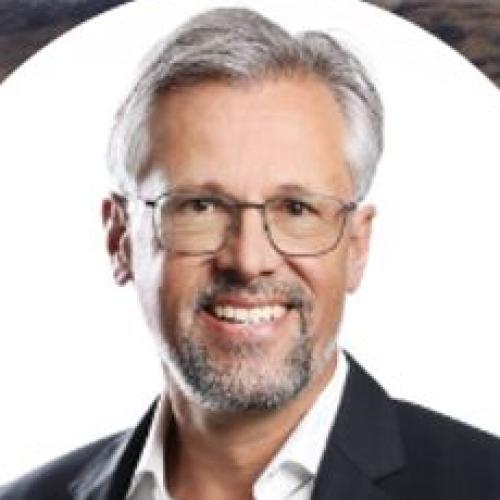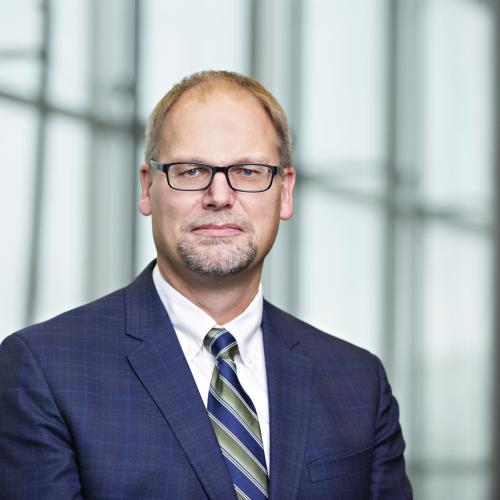 Andrew Van Kessel
Associate Director Research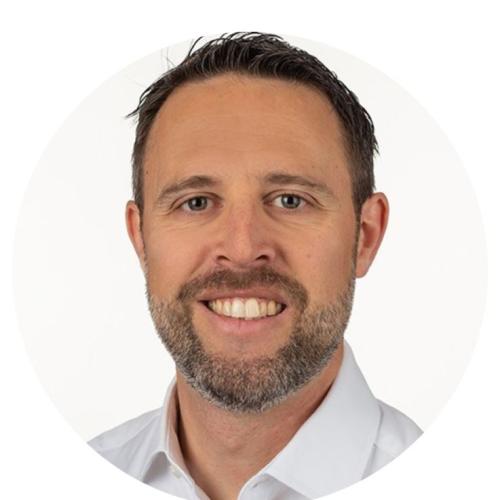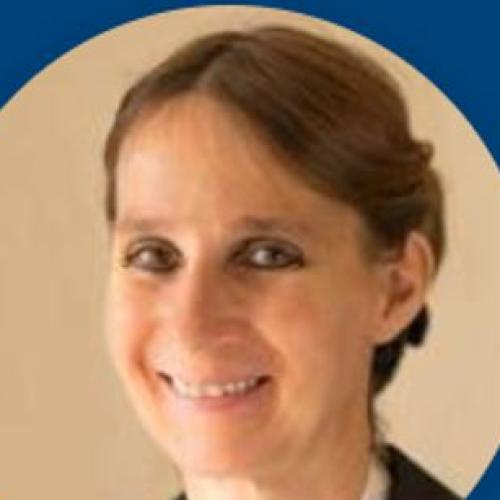 Sabine Koelle
Professor of Anatomy and Developmental Biology
University College Dublin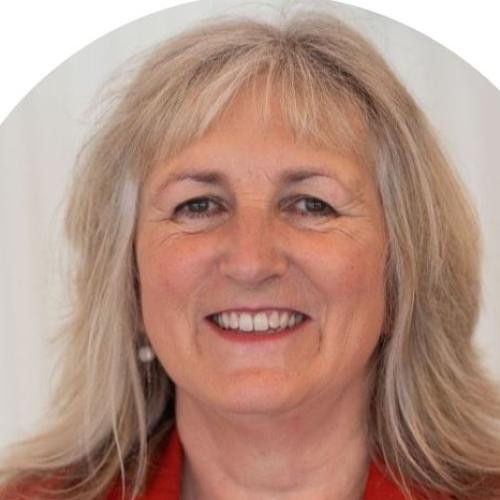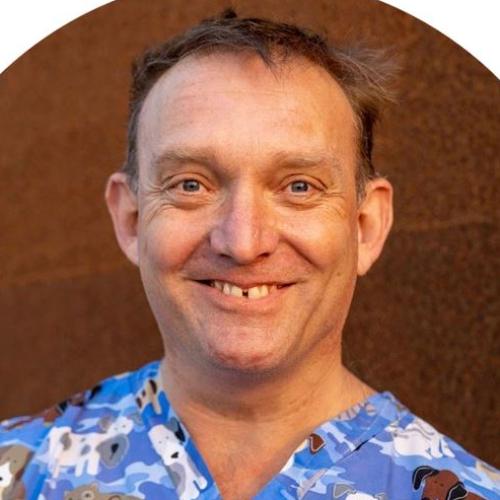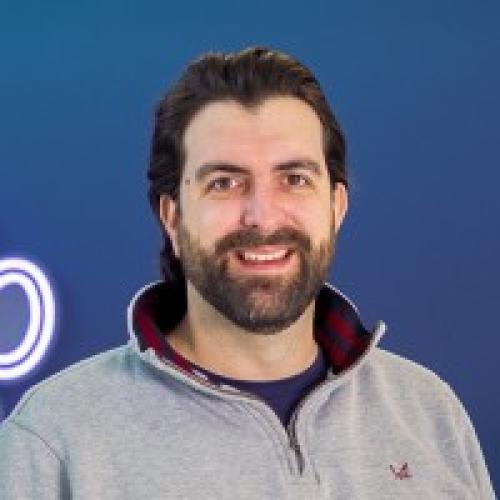 Piers Hampson
Head of Product - MAHI Companion Animal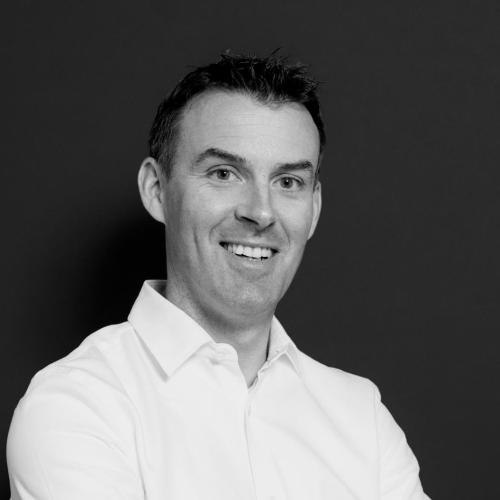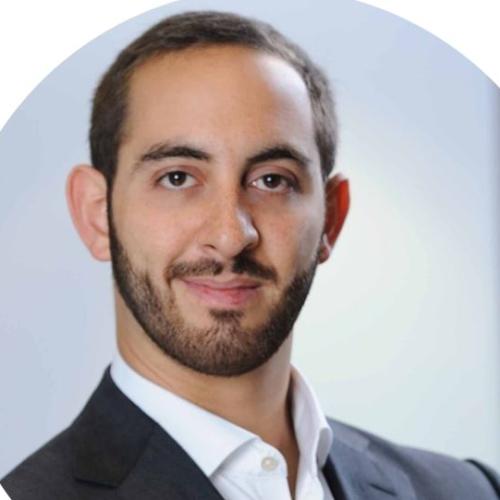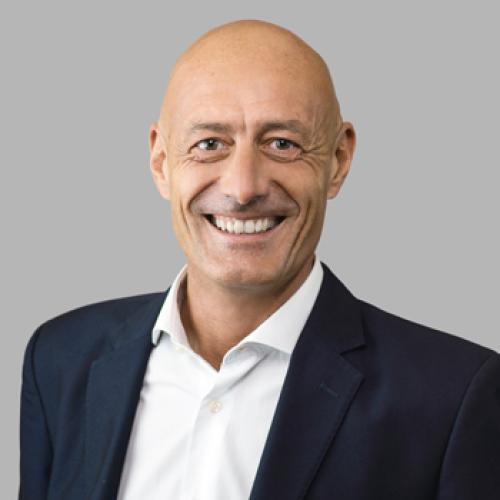 Andrea Iucci
Senior Vice President Europe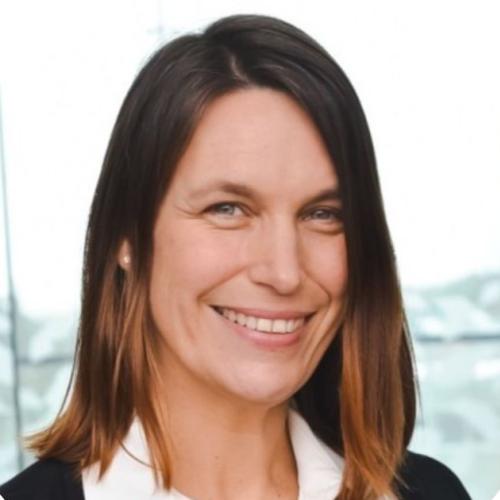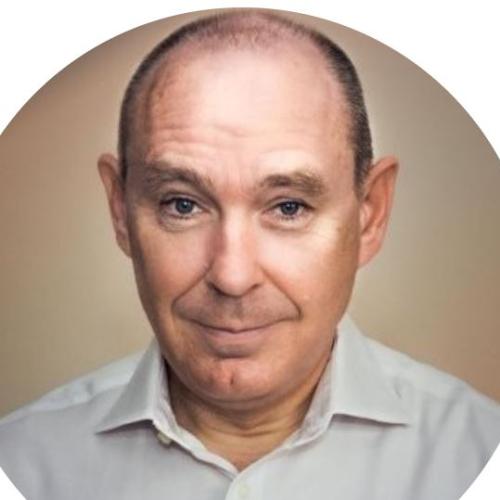 Oliver Boucher
Oliver Boucher has a successful track record creating and managing start-ups and executing strategic transactions at Board level on both the buy-side and sell-side of the life science business-to-business (B2B) market within the pharmaceutical and diagnostics industries. He also has significant experience in fund-raising, both dilutive and non-dilutive. He has held senior commercial and business roles in a succession of biotech companies after having gained executive level experience for seven years as a director of business development at GSK. Before joining industry, Oliver Boucher was a patent attorney in London, Montreal and Paris. He received an MA in genetics and molecular biology from Cambridge University and earned an MBA from INSEAD Business School. Mr Boucher joined Zoetis in 2017.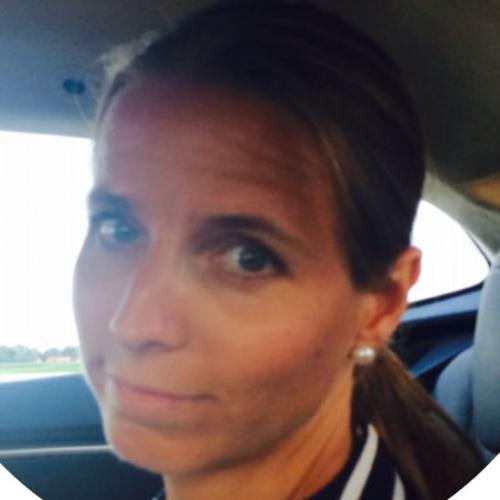 Trine Vatle
Director Strategy and Operations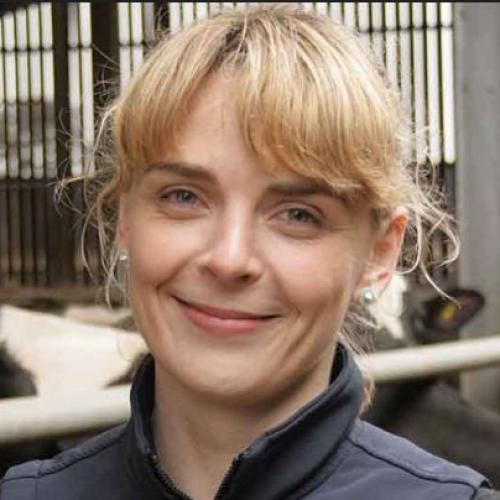 Sioned Timothy
Technical Services Manager- Livestock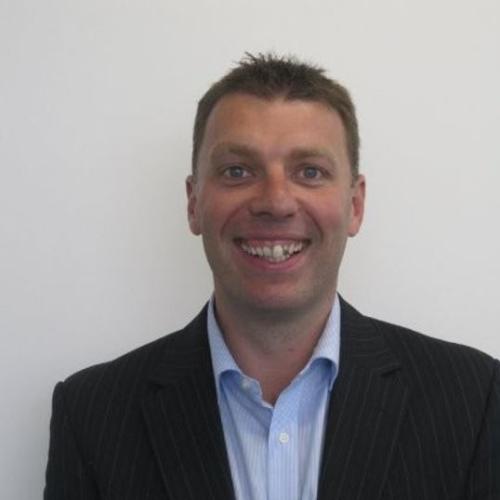 Martin Sutherland
Director and General Manager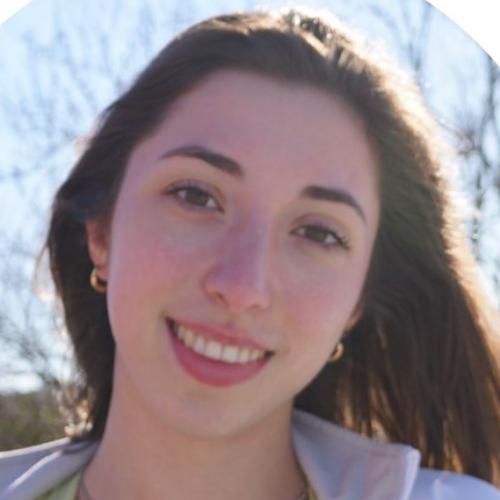 Daniella Morgan-Pascualvaca
Mel Munro
Global Lead Regulatory Science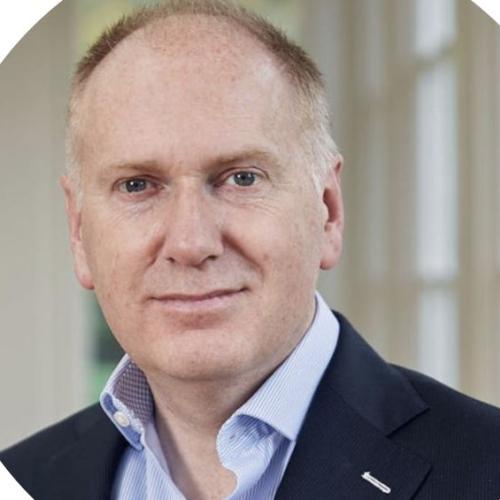 Philip Grose
Associate Vice President (Operations)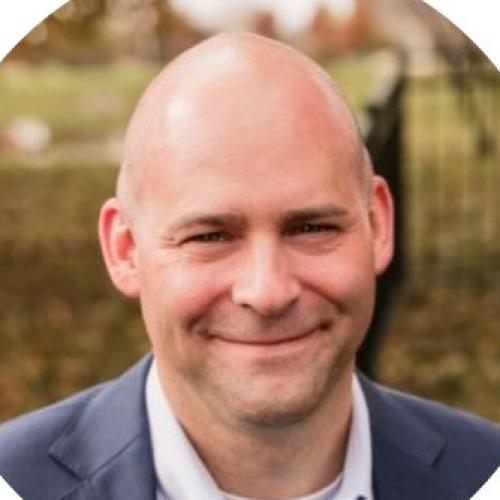 Daniel Golden
Vice President Research, Discovery & Breakthrough Innovation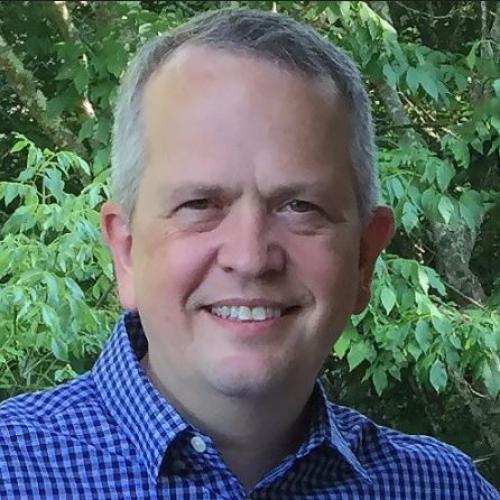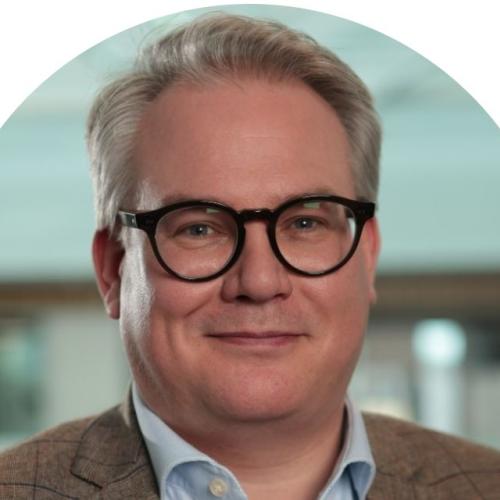 Martin Borchert
R&D Director Animal Health & Nutrition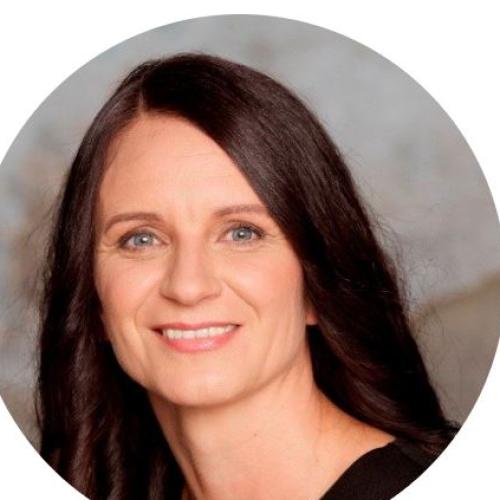 Almut Hoffman
Head of Global Marketing Farm Animal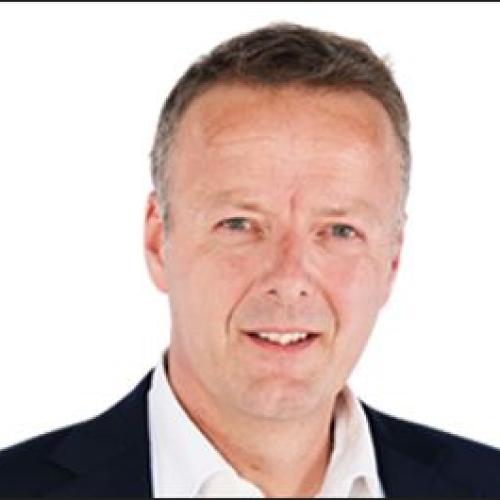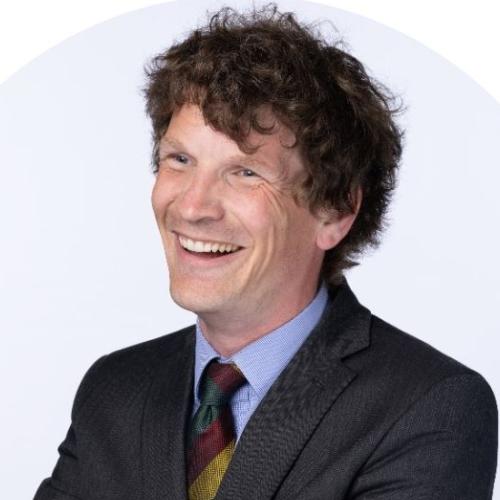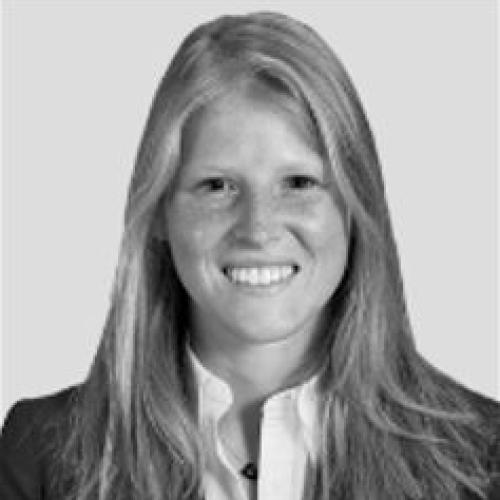 Natacha Jamar
Managing Director Private Equity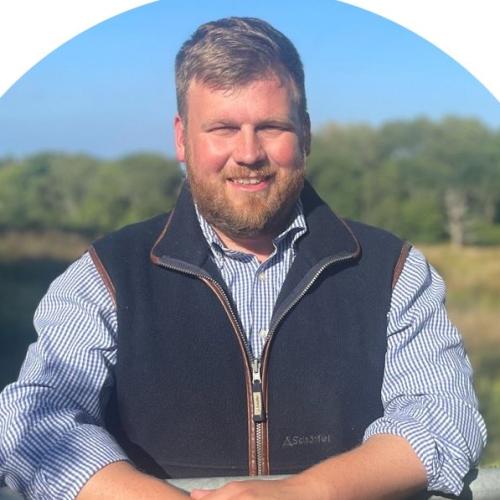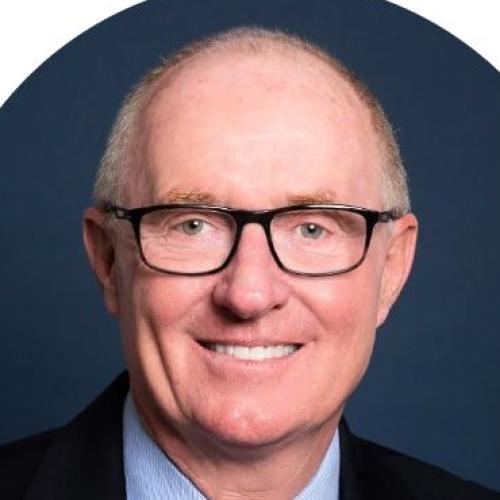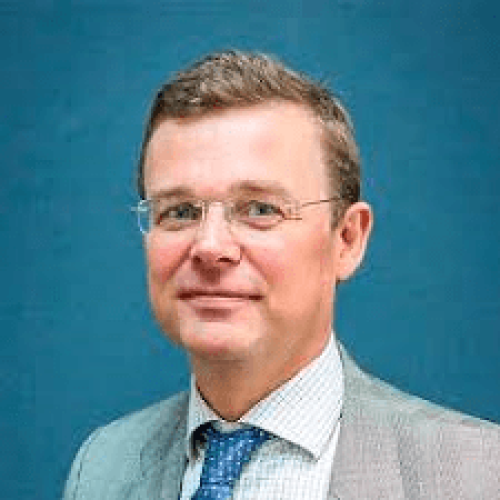 Carel du Marchie Sarvaas
HealthforAnimals Global Animal Health Association
Carel du Marchie Sarvaas has been working as a senior government affairs and communications advisor in Brussels and Washington DC for 20 years.
He will move to IFAH from EuropaBio, the Association of Biotechnology Industries, where he has been Director for Agricultural Biotechnology for some 4 years. Prior to EuropaBio, Carel worked at international consultancies and think tanks in Brussels and Washington DC, most often serving clients with science-based policy and communications challenges.
Carel is experienced in the interplay between regulatory, political and communications issues as they relate to science, innovation and policy. A Dutch national, he is married and has four children. He has lived in South Africa, Canada, Brussels, and Paris and holds degrees from the University of Leiden and Johns Hopkins University
be the first to receive the 2024 agenda
Register your interest for 2024!
Fill in the short form and be the first to receive the agenda for Animal Health, Nutrition and Technology Innovation Europe 2024.
Register your Interest
2023 Partners
Animal Health Innovation Europe is supported by the most influential bodies across the Animal Health, Nutrition and Veterinary industries.
Be one of them, communicate about the event to your network, spread the word and become a Supporter of the Animal Health, Nutrition and Technology Innovation series.
Kisaco Research provides the much-needed platform on which industry executives can network, connect and learn from each other as well as meet potential industry partners.
Far from the typical 'meet-and-greet' exhibition experience, you – as a sponsor or exhibitor – will be positioned as a partner of the event with a focus on the benefits of your product and brand, rather than just a name on an exhibition list.
With our extensive marketing experience and strategy, your partnership with Kisaco Research will grant you a sponsorship package that is an extension and enhancement of your current marketing and branding efforts. We value your ROI and will work with you directly on your specific goals and targets – that's why we take special care in finding the most relevant end-users to attend, so that your financial and resource investment is smartly allocated.
Find out more by calling us at +44 (0)20 3696 2920, email Stephen Swarray at [email protected], Harrison Sharp at [email protected] or downloading our agenda and clicking the "Interested in Sponsorship" box.
Press Partnerships
Whether you are an association, embassy, industry body or publication, we can offer a tailored marketing partnership to suit your needs. As a Media Partner we can:
Promote your organisation as an event partner across all conference materials, including the website, brochure, emails and on-site programme
Offer your members or readers a discount on their registration fee for Animal Health Investment Europe
Provide one free press pass to attend
Distribute promotional materials at the conference
If you are a registered industry journalist or member of the press and would like to arrange an interview with a speaker or to discuss the event please contact:
Sarah Rowlands
Marketing Director
E: sarah.rowlands@kisacoresearch.com
Photo Gallery
View photos of Animal Health, Nutrition and Technology Innovation events over the years! View the full photo gallery here. 

Venue
155 Bishopsgate, London EC2M 3YD
Join us in 2023 at etc. venues, 155 Bishopsgate, London EC2M 3YD
Find nearby hotels here: https://HotelMap.com/MKZ5V
Conference Packages
Sending Your Team? Group Discounts Available!
Applicable for Primary Market, Service Provider and Industry Rates Only. Not available for Academic or 'Start-Up' rates
Book a Team of 3+ - Save an Additional 10% Off
Book a Team of 5+ - Save an Additional 15% Off
If you would like to register a team of 3 or more, please email [email protected] for your discount coupon code before registering. PLEASE NOTE: Discounts cannot be combined with Early Bird Pricing or any other discount or offer. If you have any questions about your registration, please call us on +44 (0)20 3696 2920
We accept the following cards through Stripe:
Registration ends in
Wednesday, March 1, 2023
to
Thursday, August 31, 2023
2024 Emerging Pre-Launch Price
Academics
Start-ups & Emerging
Charities
Angel and Venture Capital Investors
Please note: Service providers do not qualify for this rate
Wednesday, March 1, 2023
to
Thursday, August 31, 2023
2024 Delegate Pre-launch Price
Pharmaceutical Companies
Animal Health Companies
Wednesday, March 1, 2023
to
Thursday, August 31, 2023
2024 Multinationals & Service Providers Pre-Launch Price
CROs & CMOs
Multinationals
Service Providers
Companies with over $100m annual turnover
M&A Advisors
Preparing registration...
Payment Terms for Animal Health, Nutrition and Technology Innovation Europe:
Please note that a £49 processing fee will apply to any invoices requested.
Any questions about your registration, please call +44 (0)20 3696 2920 or email us at 

[email protected]

.
All Prices are in GBP
All Early Bird discount prices, including Group Discounts, must be paid in full by deadlines provided above.
No discounts or offers can be combined.
Please view our Cancellation Policy.
Emerging Companies are defined as early to mid-stage animal health pharmaceutical or biotech companies that are actively seeking financial investment or product licensing/acquisition. They must be engaged with this company on a full time basis. Those offering consultancy or market intelligence services do not qualify for this rate.
Please Note: No additional discounts are available on 'Emerging Company' pricing.
About Kisaco Research
Kisaco Research produces, designs and hosts B2B industry conferences, exhibitions and communities – focused on a specialized selection of topic areas.
Meet industry peers that will help build a career-changing network for life.
Learn from the mistakes of your peers as much as their successes—ambitious industry stalwarts who are happy to share not just what has made them successful so far but also their plans for future proofing their companies.
Note down the inspired insight that will form the foundation for future strategies and roadmaps, both at our events and through our online communities.
Invest both in your company growth and your own personal development by signing up to one of our events and get started.