Why Attend?
Animal Health Innovation Europe is the sector's premier investment forum in Europe showcasing the most exciting innovators in animal health and nutrition and connecting those businesses with financial investors and strategic corporate partners.
To complement our investment pitches, we include keynote presentations and host CEO-level panel discussions that address the trends and market dynamics of the animal health industry, across all species.
Our virtual format gives us a unique opportunity with our programming in 2021 to involve a wider array of stakeholders and key participants in the value chain so we can address the full scope of how animal health impacts pet owners, veterinarians and farmers today.  
Book now to come and see for yourself!
Innovation Showcase
The Innovation Showcase will return in 2022. Check back for updates!
Click here to find out more about the 2021 finalists 

Emerging Companies Presenting
Private Meetings per person
2021 Speakers
Kristin Peck
Kristin Peck was appointed Chief Executive Officer of Zoetis in January 2020. In this role, she leads the world's leading animal health company, a Fortune 500 organization with approximately $6 billion in annual revenue and 10,000 employees worldwide. Ms. Peck is also a member of the Zoetis Board of Directors.
Prior to becoming CEO, Ms. Peck was executive vice president and group president, U.S. Operations, Business Development and Strategy at Zoetis. Ms. Peck helped usher Zoetis through its Initial Public Offering in 2013 and has been a driving force of change in many roles at the company including Global Manufacturing and Supply, Global Poultry, Global Diagnostics, Corporate Development, and New Product Marketing and Global Market Research.
Before joining Zoetis, Ms. Peck served as executive vice president, Worldwide Business Development and Innovation at Pfizer Inc. and as a member of Pfizer's Executive Leadership Team. In this role, she was responsible for the evaluation of strategic alternatives for Pfizer's Animal Health and Nutrition businesses – paving the way for a public animal health company and attractive investment opportunity.
Prior to joining Pfizer, Ms. Peck held roles at The Boston Consulting Group (BCG) as well as in private equity and real estate finance at The Prudential Realty Group, The O'Connor Group and J.P. Morgan.
Ms. Peck is a member of the Business Roundtable, and also serves on the Advisory Board for the Deming Center for Quality, Productivity and Competitiveness at Columbia Business School. She previously served as a member of the Thomson Reuters' Board of Directors. As a recipient of the 2019 Feather in Her Cap Award, Ms. Peck has been recognized for her leadership and contributions to the animal health industry, and her work in mentoring women and helping them advance their careers in animal health.
Ms. Peck holds a bachelor's degree from Georgetown University and an MBA from Columbia Business School.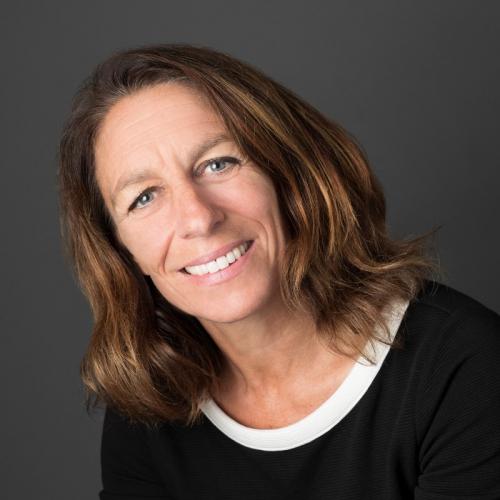 Tina Hunt
General Manager UK & Ireland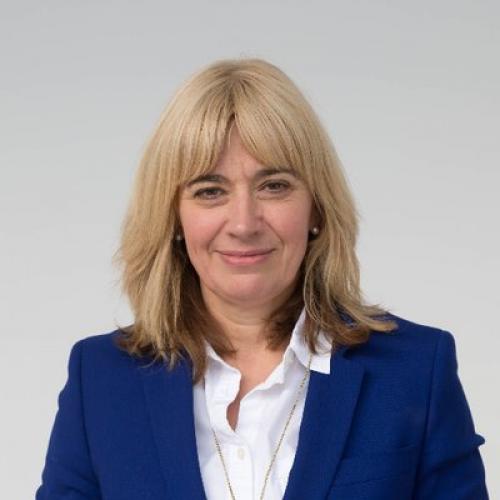 Christine Middlemiss
UK Chief Veterinary Officer at Department for Environment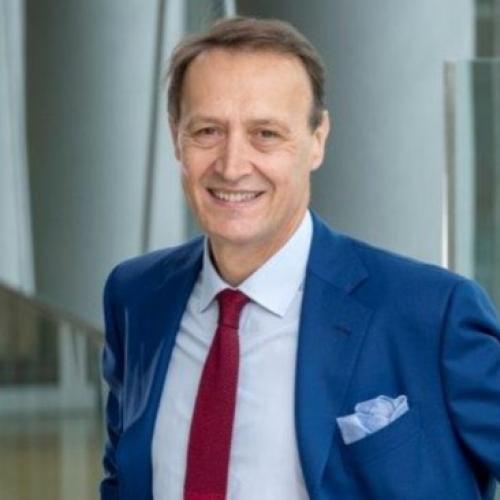 Jean Scheftsik de Szolnok
Member of the Board of Managing Directors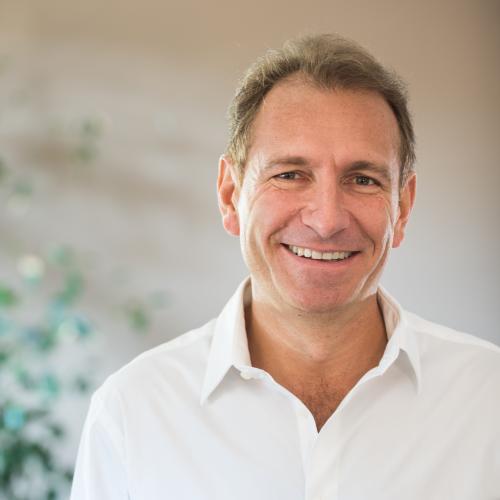 Sébastien Huron
Chairman of the Executive Board
Sébastien Huron, 46, DVM, started his career in 1994 in Brazil in the Hoechst-Roussel group where he rapidly rose to become the Marketing director of the animal health division. After Intervet acquired this division (Akzo Nobel group), which was then integrated into the Merck Group, Sébastien Huron pursued his career in 2000 in the United States as Market Development director, and then as director of the Pet division. After rejoining the Virbac group in 2006 as the general manager of the Spanish subsidiary, he then became the director of the European region in 2008, and then head of Global Business Operations in 2013. He has been part of the Virbac executive board since December 2012.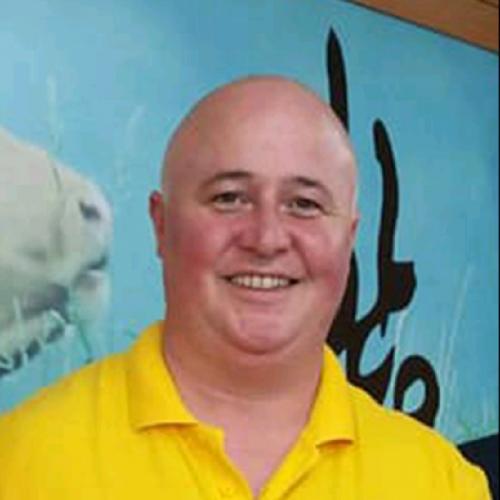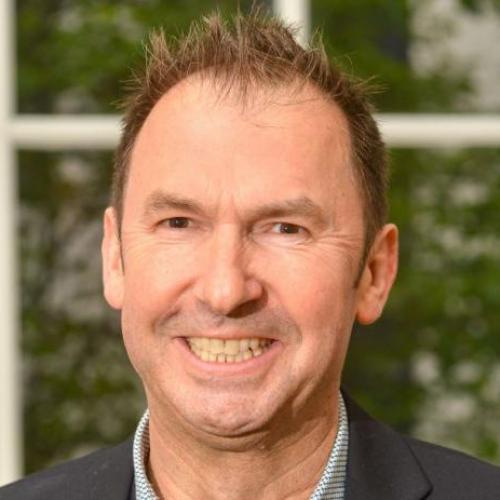 Dr. Jamie Crittall
Co-Founder & Commercial Director
Jamie qualified from Bristol Vet School in 1993. He owns two separate UK veterinary practices – one, a family-owned 147-year old multi-branch practice and the other, a 9-year old start-up (which he subsequently sold in December 2018), as well as global healthcare compliance technology company, Virtual Recall.

Co-Founded with fellow veterinarian, Charlie Barton, as a result of their vision to enhance the intimate bond between all owners & their animals. They help vets create more valued customer experiences and drive improved business performance, to deliver better health and financial outcomes. They currently have their patent-pending, communication solution, iRecall® installed in over 1750 practices across three continents. It enables practices to send their clients their own bespoke messages, completely automatically, ensuring every animal and every client receive the appropriate communication - including immediate feedback - every time.

iRecall® sent over 26 million automated and personalized messages by SMS, email & post this year to over 3.5 million clients. helping them to become better informed and more engaged in the health and well-being of their 5.3 million animals, driven by their vets' recommendations. Improving compliance, adherence and greater practice loyalty, delivering a virtuous value circle. Additionally, iRecall® enhances practices' digital reputations by capturing over 1 million Net Promoter Scores to date, with an average score of over 80, with promoters encouraged to provide written testimonials and online reviews.
During Lockdown, they developed a new direct-to-consumer solution, OurVet.Shop®. Providing practices with a simple, secure payment gateway to pay for in-clinic services & settling outstanding accounts as well as offering clients a new channel to purchase food and medicines (-including prescription) with home delivery.
Virtual Recall was acquired by Zoetis in July 2020, and Jamie is now Senior Commercial Director within within Zoetis' newly-formed Digital Practice Services Business Unit.
Jamie also has an all-encompassing knowledge and love for the media, being vet on set for film, tv & commercials for twenty plus years and a 5-year sabbatical in British television. He appeared regularly as a vet on The Big Breakfast; Sky News; BBC1's The Really Useful Show, and latterly, co-presenting Pet Rescue's spin off series, Pet Rescuers and Pet Rescue Roadshow. He has radio broadcast countrywide and is a regular speaker at UK veterinary business, technology and marketing seminars, conferences and events. Jamie is a Trustee of the Petplan Charitable Trust. Married with three children and a menagerie of pets and he can often be found mountain biking around the Surrey Hills.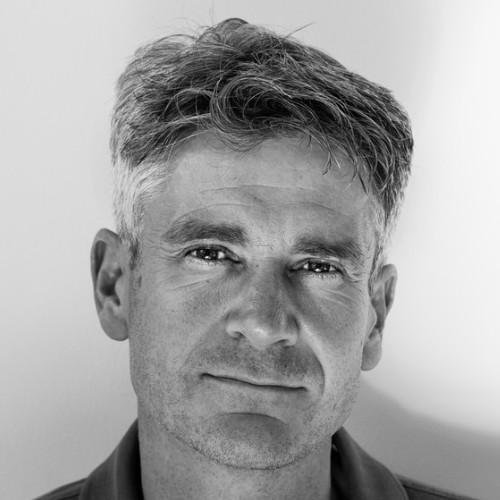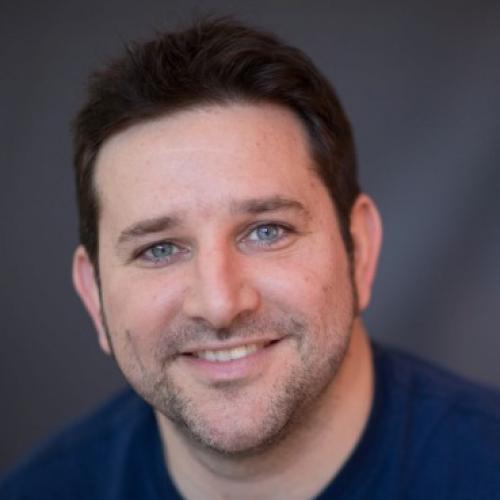 Davide Rossi
Davide Rossi is a Co-Founder and CEO of FitBark, a data-driven pet technology company focused on getting pets and their owners safe and healthy together. FitBark builds collar sensors and software infrastructure that helps humans in 140+ countries to develop real-time, comparative knowledge of their pet's location, activity, quality of sleep, calorie balance, anxiety, skin conditions and overall health and behavior. FitBark is also a research-grade platform adopted by 100+ vet schools and research institutions to conduct research on new drugs, products and treatments related to mobility, anxious behaviors and skin conditions.

In a previous life, Davide designed Ferrari engines, co-founded BRM Model Cars, and managed Oil & Gas projects in Asia and the Middle East. More recently, he served as an investment banker with Deutsche Bank in New York, where he advised FinTech clients on capital raises and matters related to mergers and acquisitions.

Davide holds a M.S. in Mechanical Engineering from Università degli Studi di Padova (Italy) and a Master in Business Administration from the Massachusetts Institute of Technology.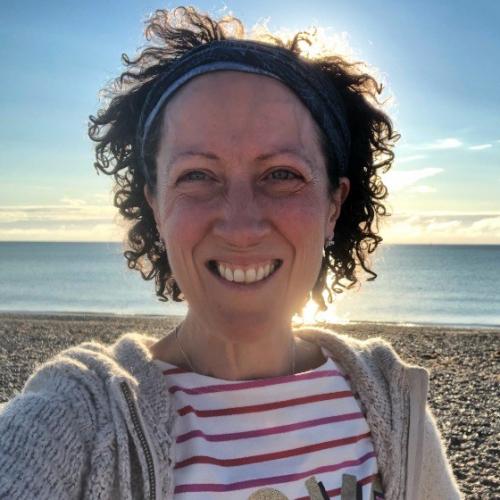 Dr. Jude Capper
Sustainability Consultant
Aidan Connolly
Chief Executive Officer at Cainthus, President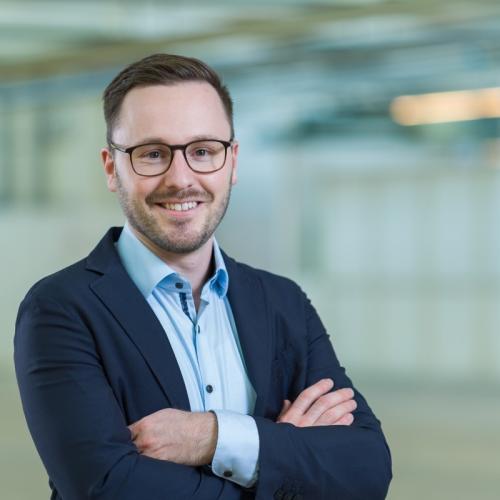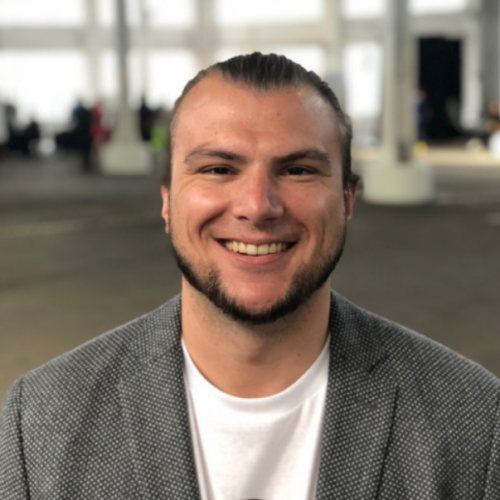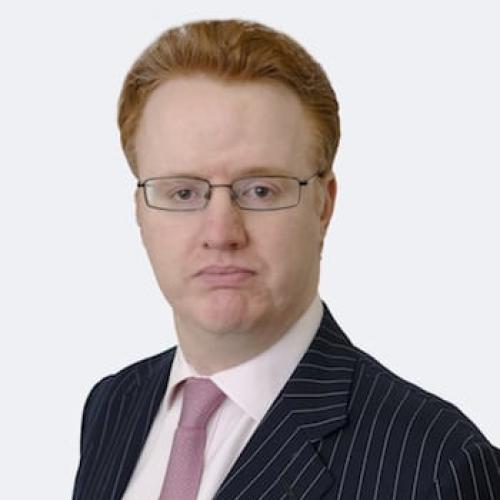 Charles Hoare
Managing Director, Head of European Healthcare M&A
Charles is a healthcare focused investment banker with approximately 20 years' experience with specialty pharmaceutical companies in the US and Europe. Previously Charles was Managing Director for the international healthcare team at BofA Merrill Lynch and currently leads Commerzbank's global healthcare team. During this time he has advised multiple companies on public and private capital raises, debt financing, mergers, acquisitions and out-licensing transactions.
He has a particular focus on the veterinary healthcare sector, where he has been involved in transactions for almost all of the top 15 companies in the sector. Recent transactions include advising Virbac on the acquisition of the Sentinel and Sentinel Spectrum brands from Novartis, advising Lohmann Animal Health on its sale to Eli Lilly, advising Pharmaq on Permira's investment in the company and assisting United Biomedical with creating a global strategic alliance for its swine vaccine portfolio.
Charles also chairs the Commercialisation committee of the London School of Hygiene and Tropical Medicine and serves on the school's Finance and Planning committee. In addition, he is Chairman of the Bulldog Trust, which funds and supports entrepreneurial charities, and sits on the Boards of Directors of Placehill Limited (growth capital), Laguna Ventures Limited (late stage venture finance) and Atlantic Healthcare plc.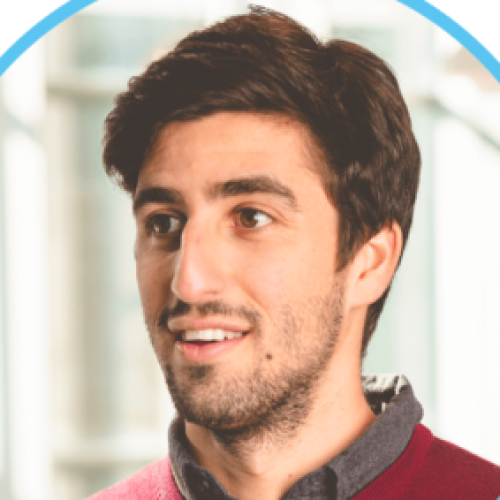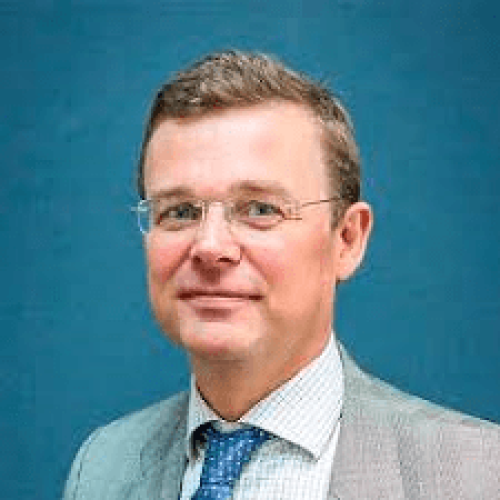 Carel du Marchie Sarvaas
Carel du Marchie Sarvaas has been working as a senior government affairs and communications advisor in Brussels and Washington DC for 20 years.
He will move to IFAH from EuropaBio, the Association of Biotechnology Industries, where he has been Director for Agricultural Biotechnology for some 4 years. Prior to EuropaBio, Carel worked at international consultancies and think tanks in Brussels and Washington DC, most often serving clients with science-based policy and communications challenges.
Carel is experienced in the interplay between regulatory, political and communications issues as they relate to science, innovation and policy. A Dutch national, he is married and has four children. He has lived in South Africa, Canada, Brussels, and Paris and holds degrees from the University of Leiden and Johns Hopkins University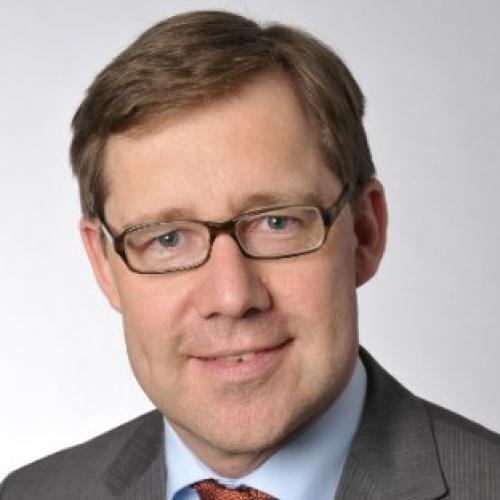 Dirk Ehle
Head of Bayer Animal Health
Dr. Dirk Ehle has been a member of the Bayer HealthCare Executive Committee and responsible for the Animal Health Division since May 1, 2012.
Dirk Ehle was born on May 26, 1969, in Cologne, Germany. He studied law at the universities of Freiburg, Aix-en-Provence (France), Wurzburg, and New York (USA).
After three years in law firms, Dirk Ehle started his career at Bayer in 2001 in the Law Department of Bayer HealthCare. In 2006, Ehle transferred to Bayer AG's Corporate Office where he worked as Executive Assistant to the Chairman of the Board of Management. He was also in charge of Corporate Policy & Advocacy as of 2008. In 2010, Ehle was appointed Senior Bayer Representative for Central Eastern Europe and Bayer HealthCare Representative for Poland.
Dirk Ehle is married with three children.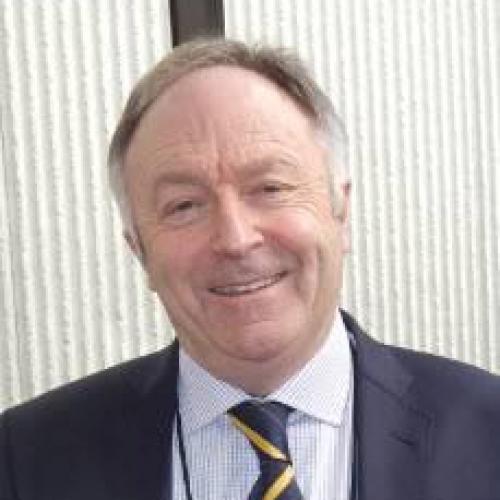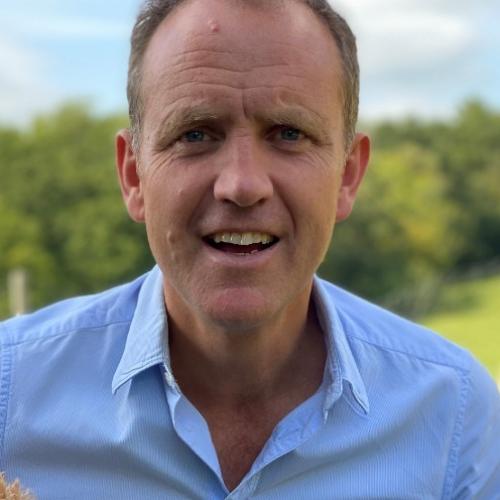 Gudrun Ravetz
British Veterinary Association
Currently Gudrun works as a Veterinary Consultant to Pet Health Plans from Denplan and as an external interviewer for prospective veterinary students at University of Liverpool. Alongside practicing as a small animal veterinary surgeon on graduating in 2002, Gudrun furthered her interest in the business side of the veterinary profession by studying for the post graduate certificate in business. Gudrun became President at the BVA Member's Day and AGM on 22 September 2016.
Lauren Carde
VP Operations and Regulatory Affairs
Paul Dick & Associates Ltd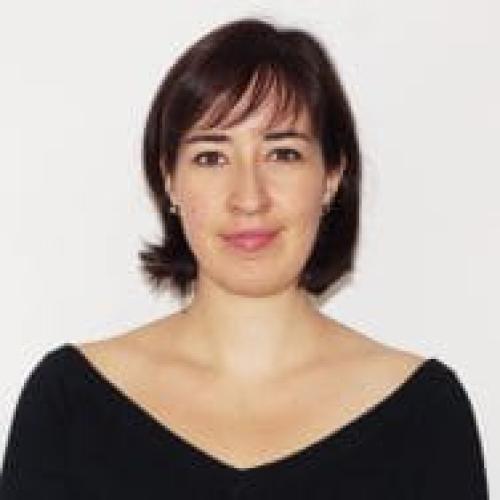 Laëtitia Gerbe
Partner for Investments for AVF Fund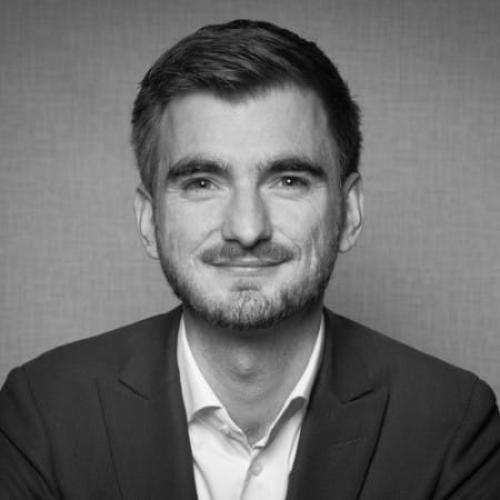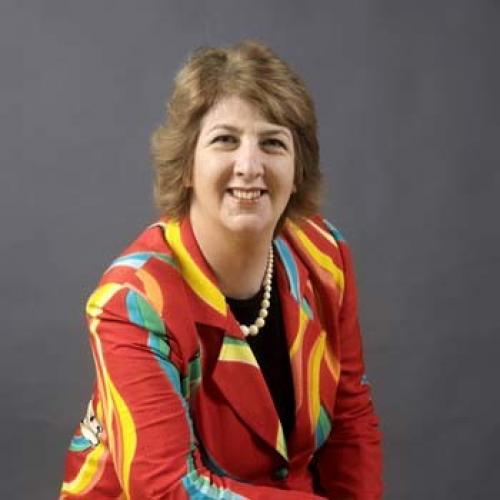 Patricia Barclay
International Life Science lawyer + Business Mentor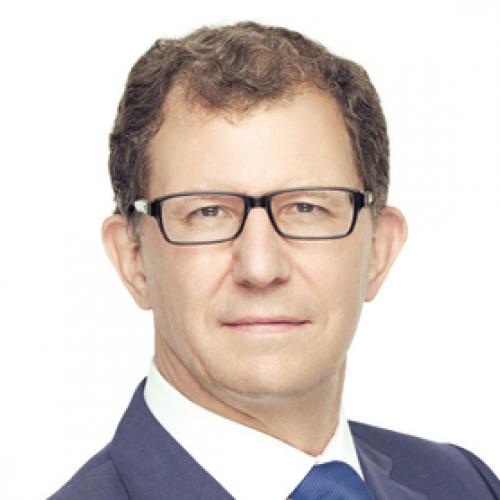 Alan Mackay
Executive Partner and Founder
Alan has been a private equity investor for more than 25 years in roles including Senior Partner and Global Head of Healthcare at the private equity firm 3i Group plc. He was appointed to the board of 3i plc in 1993 and became CEO of 3i Nordic plc, based in Stockholm, upon the acquisition of Sweden's largest listed private equity company Atle AB in 2001. Alan has served on the boards of a number of healthcare companies, including most recently Phibro Animal Health Corporation which completed a successful initial public offering (IPO) in April 2014. Latterly he has been Managing Partner, CEO, and Chairman of the Investment Committee, of Hermes GPE, an active co-investor in private equity backed healthcare. Alan holds a Bachelor's degree in Law, an MSc in Enterprise and is a graduate of the Advanced Management Programme at INSEAD. He is Chair of the BVCA for 2016 – 2017 and previously chaired its Responsible Investment Advisory Board.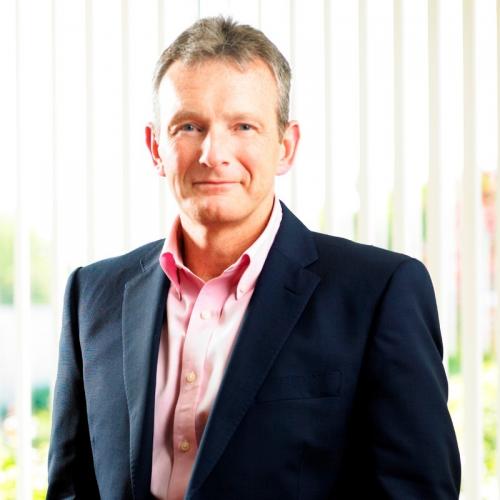 Aaron Schacht
Executive Vice President - Innovation, Regulatory & Business Development
Mr. Aaron Schacht is currently the Vice President of Global Research and Development / Regulatory Affairs at Elanco Animal Health. Prior to this, Mr. Aaron Schacht held a role of Global Brand Development Leader – Pain in Lilly Biomedicines. He was the global leader for product development and commercialization activities for LY2951742 – Lilly's novel CGRP neutralizing antibody – a new potential treatment for prevention of Migraine and Cluster Headache. In 2012, Schacht joined Lilly Biomedicines as Senior Advisor – Strategy & Business Development for Lilly BioMedicines. His responsibilities included oversight of Therapeutic Strategy development, R&D Portfolio Management, and Business Development for Lilly BioMedicines – Lilly's largest business unit. Past roles included serving as Executive Director, Global External R&D, at Eli Lilly and Company, where he was responsible for implementation of strategies which aim to leverage novel approaches to external partnerships to augment Lilly's access to pharmaceutical innovation as well as Executive Director of LRL (Lilly Research Labs) Strategy, Portfolio Management and Project Management where he was responsible for strategic planning, R&D portfolio and project management. Prior to these roles, he was Director, Innovation Center in the eLilly organization where he focused on the exploration, incubation and implementation of new business models and capabilities relevant to the strategic evolution of the pharmaceutical industry. In 2002, during a short leave from Lilly, Mr. Schacht was co-founder, President and CEO of Artesian Therapeutics, a Gaithersburg, MD cardiovascular drug discovery start-up. Mr. Schacht began his career at Lilly in 1990 as a medicinal chemist, and spent 5 years in the laboratory working to discover pharmaceuticals to treat cardiovascular disorders. Schacht studied Organic chemistry at the University of Illinois, receiving his Bachelors of Science degree in 1990.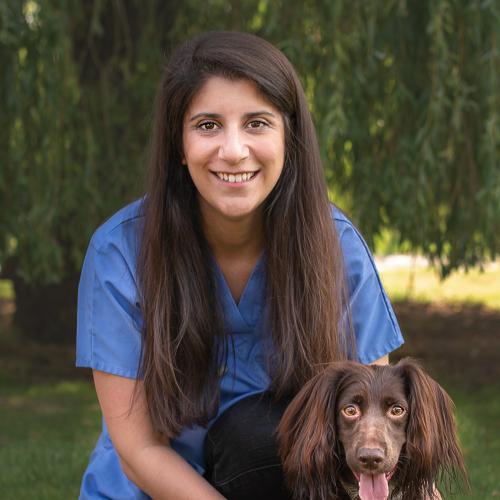 Daniella Dos Santos
British Veterinary Association
Daniella obtained a BSc (hons) in Molecular Genetics from Kings College London in 2007, before going to study veterinary medicine at the RVC, qualifying in 2012. Since then she has been in first opinion small animal and exotic animal practice and is currently working towards her CertAVP zoological medicine. She became a member of the BVA Ethics and Welfare Advisory Panel in 2015, and became Chair in 2017. She also became a Trustee of the Animal Welfare Foundation in 2016.
Jo Malone
Jo qualified from Glasgow vet school in 1998, she has been actively involved in both clinical and all business aspects of veterinary life throughout her career. Jo has worked for Minster Vets for the last 16 years focusing on small animal clinical practice.
In the last 10 years she has become increasingly involved in managing the practice alongside her clinical role. Being instrumental in growing the practice, improving performance and developing the people within the practice. Jo is passionate about the veterinary profession and the people involved in it.
In 2015 she became Managing Director of VetPartners and then CEO in 2016.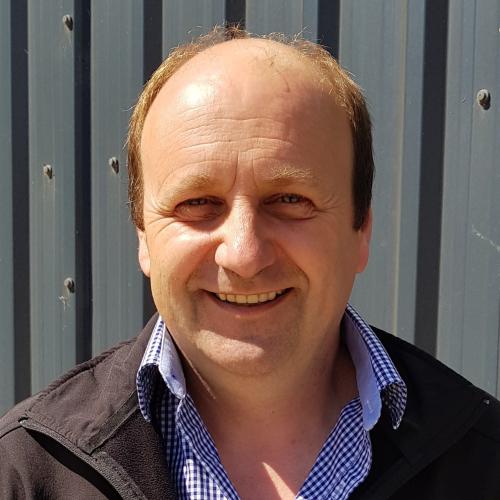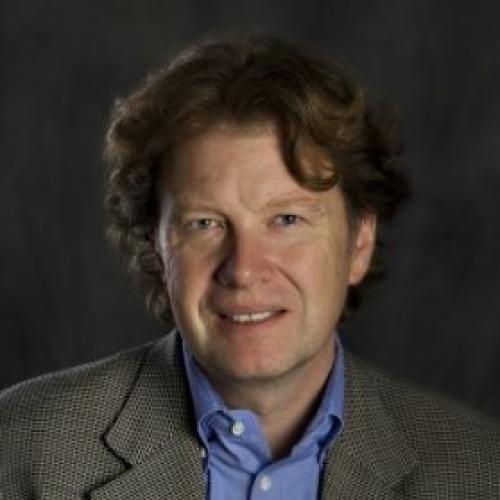 Gilles Guillemette
Vice President, Healthcare Services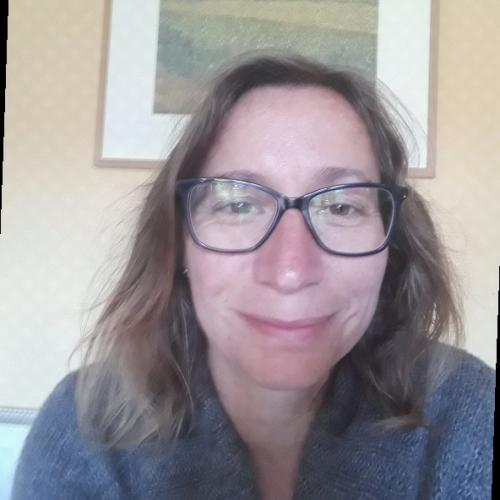 Caroline Povey
Policy Team Leader, Farming Productivity
Charlie Sheppy
AVP, Global Commercial Lead
MSD Animal Health Intelligence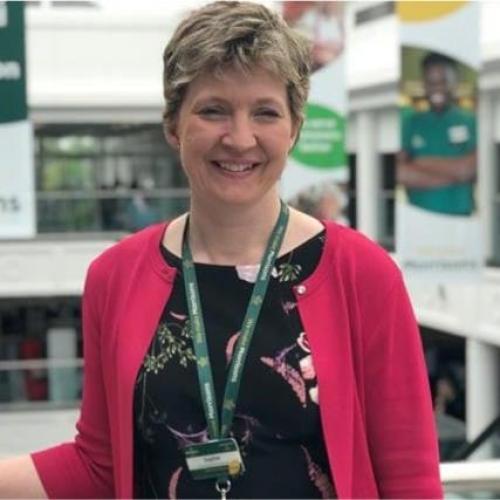 Sophie Throup
Head of Agriculture, Fisheries and Sustainable Sourcing
WM Morrison Supermarkets Plc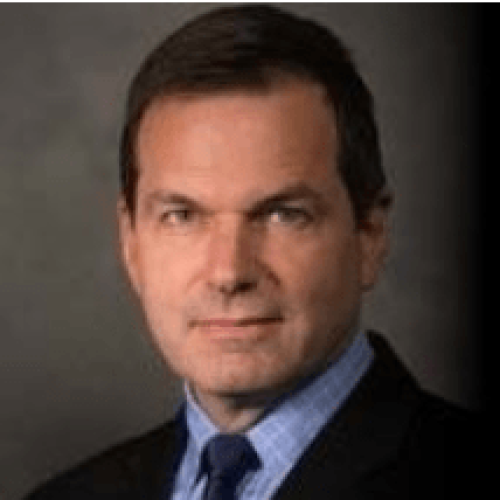 Tom Zerzan
President, Companion Animal
Joseph Harvey
Animal Pharm Editor, Animal Health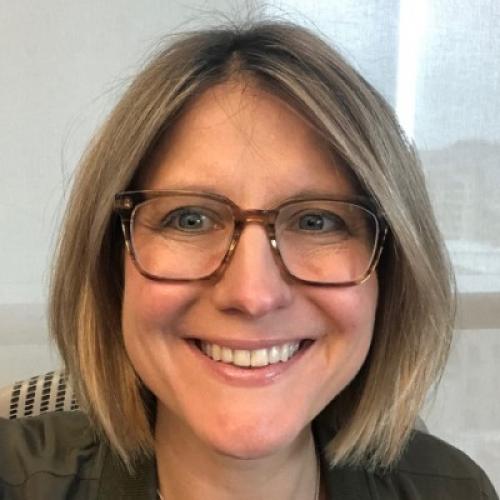 Deb Sharkey
Deb Sharkey is the chief consumer officer for Covetrus. She oversees marketing, product and strategy for Covetrus' Global Technology Services and the SmartPak brand. Deb has extensive ecommerce experience in both large company and tech startup environments with a particular expertise in multi-customer marketplaces. Her previous roles include vice president at eBay and chief operating officer of DogVacay, which was acquired by Rover.com. Deb holds degrees from the University of Virginia and the University of Technology Sydney.
Photo Gallery
Remember in-person events? We can't wait to return to face-to-face, until then, check out photos of years gone by. View the full photo gallery here. 

Agenda
Be the first to receive the 2022 agenda
We're still working on the 2022 agenda but you can download the 2021 agenda to give you an idea of the event format and to make sure you're first to receive the new agenda when it's released. Simply fill in this form and we'll send you a PDF version immediately. We need some information to know where to send the file and how to address our email to you.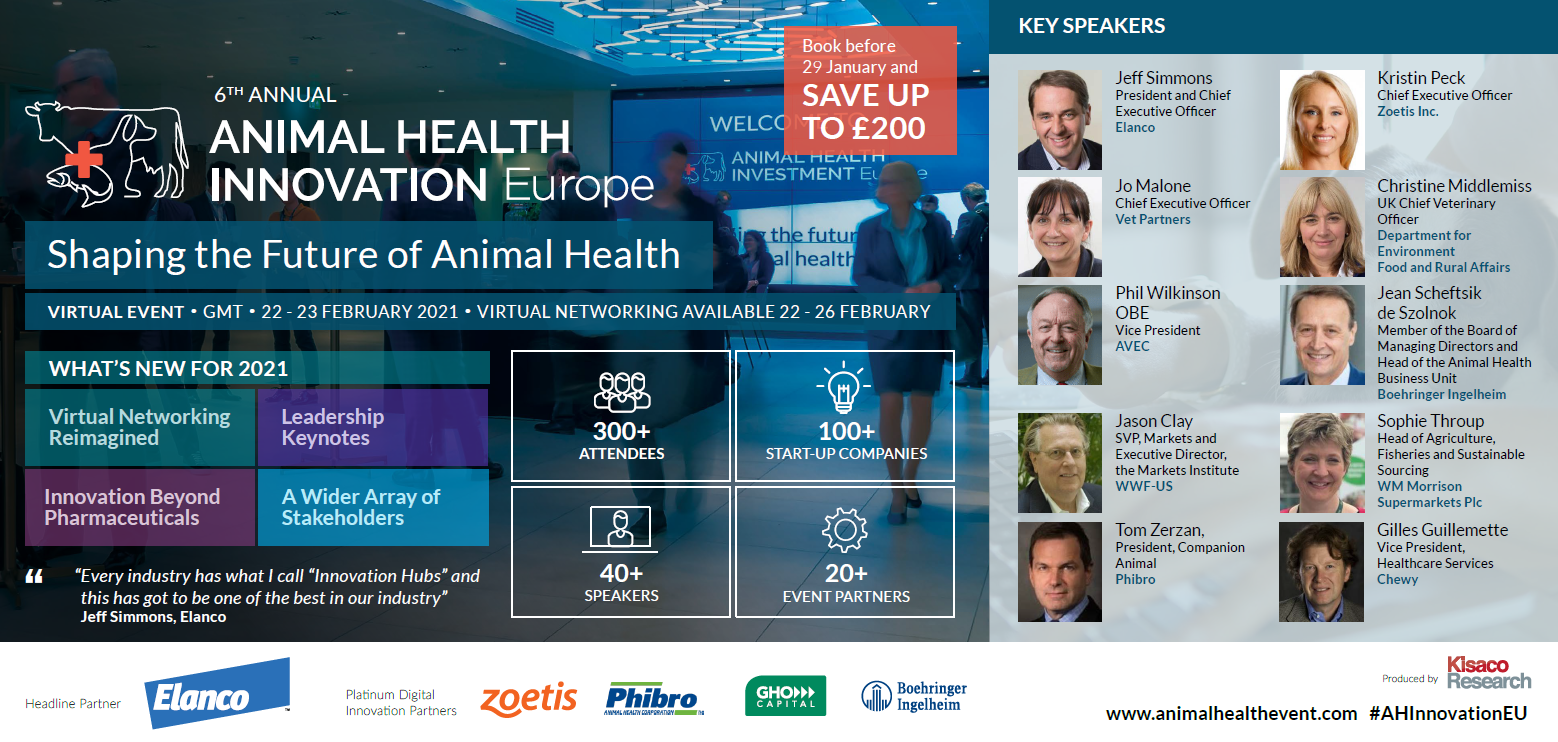 Download the 2021 agenda
2021 Partners
Animal Health Innovation Europe is supported by the most influential bodies across the Animal Health, Nutrition and Veterinary industries.
Be one of them, communicate about the event to your network, spread the word and become a Supporter of the Animal Health Investment series.
Become a Partner
Kisaco Research provides the much-needed platform on which industry executives can network, connect and learn from each other as well as meet potential industry partners.
Far from the typical 'meet-and-greet' exhibition experience, you – as a sponsor or exhibitor – will be positioned as a partner of the event with a focus on the benefits of your product and brand, rather than just a name on an exhibition list.
With our extensive marketing experience and strategy, your partnership with Kisaco Research will grant you a sponsorship package that is an extension and enhancement of your current marketing and branding efforts. We value your ROI and will work with you directly on your specific goals and targets – that's why we take special care in finding the most relevant end-users to attend, so that your financial and resource investment is smartly allocated.
Find out more by calling us at +44 (0)20 3696 2920 or email us at [email protected].
Press Partnerships
Whether you are an association, embassy, industry body or publication, we can offer a tailored marketing partnership to suit your needs. As a Media Partner we can:
Promote your organisation as an event partner across all conference materials, including the website, brochure, emails and on-site programme
Offer your members or readers a discount on their registration fee for Animal Health Investment Europe
Provide one free press pass to attend
Distribute promotional materials at the conference
If you are a registered industry journalist or member of the press and would like to arrange an interview with a speaker or to discuss the event please contact:
Sarah Rowlands
Senior Marketing Manager
T: +44 (0)203 696 2920
E: sarah.rowlands@kisacoresearch.com
Conference Packages
Sending Your Team? Group Discounts Available!
Applicable for Primary Market, Service Provider and Industry Rates Only. Not available for Academic or 'Start-Up' rates
Book a Team of 3+ - Save an Additional 10% Off
Book a Team of 5+ - Save an Additional 15% Off
If you would like to register a team of 3 or more, please email [email protected] for your discount coupon code before registering. PLEASE NOTE: Discounts cannot be combined with Early Bird Pricing or any other discount or offer. If you have any questions about your registration, please call us on +44 (0)20 3696 2920
We accept the following cards through Stripe:
Registration ends in
Thursday, September 16, 2021
to
Monday, October 18, 2021
£699 + VAT
Pre-Launch Price. Available until the 2022 agenda is released.
Pre-revenue companies
Academics
Charities
Angel and Venture Capital Investors
Please note: Service providers do not qualify for this rate
Thursday, September 16, 2021
to
Monday, October 18, 2021
£1,599 + VAT
Pre-Launch Price. Available until the 2022 agenda is released.
Animal Health, Nutrition and Tech Companies with under £100m in annual revenue
Pharmaceutical Companies with under £100m in annual revenue
Thursday, September 16, 2021
to
Monday, October 18, 2021
Multinationals and Service Providers
£1999+VAT
Pre-Launch Price. Available until the 2022 agenda is released.
Animal Health, Nutrition and Tech Companies with over £100m in annual revenue
Pharmaceutical Companies with over £100m in annual revenue
Private Equity Investors & Brokers
Consultants, M&A Advisors
Vet Service Companies
Start-Up Incubators & Accelerators
CROs & CMOs
Preparing registration...
Payment Terms for Animal Health Investment Europe:
Please note that a £49 processing fee will apply to any invoices requested.
Any questions about your registration, please call +44 (0)20 3696 2920 or email us at 

[email protected]

.
All Prices are in GBP
All Early Bird discount prices, including Group Discounts, must be paid in full by deadlines provided above.
No discounts or offers can be combined.
Please view our Cancellation Policy.
Emerging Companies are defined as early to mid-stage animal health pharmaceutical or biotech companies that are actively seeking financial investment or product licensing/acquisition. They must be engaged with this company on a full time basis. Those offering consultancy or market intelligence services do not qualify for this rate.
Please Note: No additional discounts are available on 'Emerging Company' pricing.
About Kisaco Research
Kisaco Research produces, designs and hosts B2B industry conferences, exhibitions and communities – focused on a specialized selection of topic areas.
Meet industry peers that will help build a career-changing network for life.
Learn from the mistakes of your peers as much as their successes—ambitious industry stalwarts who are happy to share not just what has made them successful so far but also their plans for future proofing their companies.
Note down the inspired insight that will form the foundation for future strategies and roadmaps, both at our events and through our online communities.
Invest both in your company growth and your own personal development by signing up to one of our events and get started.